Vet Tech School in New Mexico: Becoming a Vet Tech
New Mexico veterinary technicians are credentialed as Registered Veterinary Technicians, or RVTs. The credential can be considered a license. In fact, the New Mexico Board of Veterinary Medicine describes the necessary steps as a "licensing process", and a national professional association characterizes the New Mexico credential as compulsory.Veterinary technicians must meet higher standards than veterinary assistants. The American Veterinary Medical Association (AVMA) has published state-by-state information about technician and assistant duties. New Mexico technicians are specifically referenced as being able to carry out a range of veterinary dental tasks. State code also provides detail about what technicians may do in cases of emergency. The reality is that veterinary technicians carry out a range of clinical, laboratory, and radiographic duties. New Mexico has not provided detail about allowable duties of assistants. Ultimately veterinarians are responsible for the performance of those who work under them. Veterinary technicians, unlike assistants, complete career-focused degree programs (most commonly, an Associate of Applied Science). They assume their role after completing a vigorous curriculum. Technician-level depth and breadth is more important in some positions than others. The assistant/ technician staff mix varies from facility to facility.
Becoming a New Mexico Vet Tech
In order to be eligible for licensure, an individual must complete a two-year degree program and pass state and national examinations. A prospective RVT can begin the process by enrolling in an AVMA-accredited veterinary technology program.
New Mexico reviews eligibility for the Veterinary Technician National Examination (https://www.aavsb.org/vtne-overview/verify-your-eligibility). The Board refers to the process as VTNE sponsorship. The candidate will need to follow application instructions provided by both the AASVB and the New Mexico Board. State-specific registration instructions are available from the AASVB (https://www.aavsb.org/vtne-overview/verify-your-eligibility).
The Veterinary Technician State Examination is given at the state office. Candidates may take the VTSE exam during their final year of studies. Study materials are available on the Board website.
<!- mfunc feat_school ->
Featured Programs:
Sponsored School(s)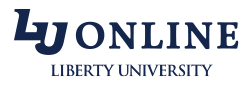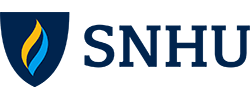 <!- /mfunc feat_school ->
New Mexico veterinary technicians renew annually.
Vet Tech Employers
Some veterinary practices serve a full range of animals, including horses and farm animals. Others serve only cats and dogs, or focus on cats, dogs, and other small pets. Some practices offer specialty services by board-certified veterinarians in varying sub-disciplines. Hospitals that offer specialty services also commonly serve as emergency centers. They may utilize veterinary technicians in specialized departments. The following is a look at some of the places New Mexico vet techs find employment:
• Veterinary Emergency and Specialty Centers operates emergency clinics in Albuquerque and Santa Fe. The organization utilizes technicians in different departments, for example, ER and surgery. Some technicians are designated as lead.
• Smith Veterinary Hospital in Santa Fe is an AAHA-accredited facility that includes a hospital specifically for felines.
• Albuquerque Equine Clinic offers advanced diagnostic, treatment, and reproductive services for horses as well as general preventative care.
• Rio Bravo Veterinary Hospital in Albuquerque provides small animal services, including routine care and surgery.
• TLC Pet Hospital is a cat/ dog facility that includes a "cats-only" hospital. Most TLC techs and other support staff hold "Fear Free Professional" certification.
• Western Trails Veterinary Hospital in Edgewood is a mixed animal practice with a range of services, including house calls for large animals.
• Salazar Road Veterinary Clinic in Taos is a six-day-a-week, full-service facility.
• Clovis Veterinary Hospital is an AAHA-accredited veterinary hospital serving both large and small animals. The organization stated that bilingualism was "a plus" in a 2019 job ad for vet techs and assistants. They liked to see either registration or experience.
• Calista Animal Hospital cares for pets in the Las Cruces area.
• Los Lunas Animal Clinic sees just about everything, including horses and exotics.
Central New Mexico Community College notes that veterinary technicians can be employed in a variety of settings other than private practices; possibilities include human societies, wildlife organizations, federal facilities, and diagnostic laboratories.
Vet Tech Salary in New Mexico and Career Outlook
New Mexico vet techs averaged $34,150 in 2018. There was a wide range of full-time salaries, with those at the 10th percentile making $21,970 and those at the 90th percentile making $47,650. The mid-range was from $27,220 to $41,640. The highest average wage in the state is in the Santa Fe area, but here too there is a fairly wide range.
New Mexico's vet tech occupation has been projected to grow by 18.4% between 2016 and 2026.
Top Vet Tech Schools in New Mexico
San Juan College offers a distance learning program that has been well ranked by multiple sources. Students will have responsibility for securing their off-campus clinical instruction site, or OCCI. They may meet their large animal clinical requirements by attending special labs in Waco, Texas or securing a Food and Farm OCCI. San Juan College boasts a three-year 2015-2018 VTNE pass rate over 88%.
The Central New Mexico Community College program, an on- campus option, is also fully AVMA-accredited. The VTNE pass rate is above the national average.
Navajo Technical University received its initial AVMA initial accreditation in 2017. The school offers a 69-unit associate's degree program.
Student and Professional Resources
Information about state registration is available from the New Mexico Board of Veterinary Medicine (http://www.nmbvm.org/rvt).
The New Mexico Registered Veterinary Technician Association is the state professional organization (https://www.nm-rvta.org). The organization is a source of resources for professionals and students alike.