Vet Tech School in New Hampshire: Becoming a Vet Tech
New Hampshire has a variety of veterinary practices, from small general practices to specialty facilities. It also has a high concentration of veterinary technicians relative to the national average. Veterinarians utilize technicians to carry out many of the clinical and technical tasks, including surgical assistance, imaging, and basic lab work.
Techs need more know-how than ever before. Great Bay Community College noted in a 2016 article that the world of veterinary medicine had changed a good deal (http://greatbay.edu/about/news/gbcc-veterinary-technology-students-ready-for-new-demands-of-animal-care-field). Not only were people more likely to treat pets as family members, they had greater knowledge of animal medicine. What's more, veterinary care was not limited to the traditional. Recent years had seen an increase in hobby farming (for example, people raising alpacas on their land).
New Hampshire, unlike many states, makes no formal distinction between veterinary technician and veterinary assistant. It places responsibility for training of clinical support staff on the veterinarian. When technical demands are high, though, there is an impetus to seek individuals with credentials. New Hampshire veterinary practices do frequently make a distinction between technician and assistant. One will often see technicians designated with the title 'CVT' on staff bios. CVT stands for Certified Veterinary Technician, a well-known third party certification.
Becoming a New Hampshire Certified Veterinary Technician
Certification is awarded by the New Hampshire Veterinary Technician Association. (This arrangement is typical of states that don't place vet techs under a state licensing agency.)
<!- mfunc feat_school ->
Featured Programs:
Sponsored School(s)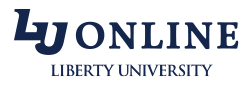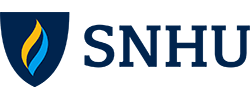 <!- /mfunc feat_school ->
The prospective CVT will need to take a national examination, the VTNE. It is easier to meet this requirement if the individual has graduated from a program that is accredited by the American Veterinary Medical Association; this is the only path for those seeking their first state credential in New Hampshire (https://www.nhvta.com/certification).
AVMA-accredited vet tech programs are typically associate's level though some award bachelor's degrees. New Hampshire boasts two accredited programs. Though one is housed in a university, both award associate's degrees.
The New Hampshire Veterinary Technician Association refers prospective CVTs who cannot present relatively recent test scores and who did not complete accredited programs to the American Association of State Veterinary Boards (AASVB) to determine if they qualify to take the VTNE through another state. The AASVB has general eligibility standards but allows individual states to set alternative requirements and participate in the review process.
The NHVTA notes that it has a reciprocity process. The NHVTA also has an amnesty process for New Hampshire vet techs with lapsed certification.
Individuals at the beginning career stages can search for accredited programs, or confirm program accreditation, on the AASVB website.
The examination is offered in three one-month testing windows during the year: March-April, July-August, and November-December. The NHVTA places a five-year limit on test results; those who are outside a two-year window have a continuing education requirement.
Employer Expectations
Since certification is not required, qualification is determined at the employment level. New Hampshire practices often prefer to hire people with proven track records, but may consider candidates who have followed very varying paths. Some require that a candidate have either a specified amount of experience or a vet tech degree. One employer that advertised in 2019, for example, stated that they wanted two years of experience but would consider recent graduates of associate's or bachelor's level veterinary technology programs. The employer also stated a strong preference for credentials; they listed more than one possibility. CVT made the list, but also VTS, which is a specialty credential granted by the National Association of Veterinary Technologists of America (NAVTA). LVT was also noted. Many states grant the LVT to authorize practice in their jurisdiction, but it is one that is not granted by New Hampshire.
New Hampshire Vet Tech Employers
New Hampshire's vet tech employers are a varied set. The following are among them:
• Vermont New Hampshire Vet Clinic in East Dummerston: an AAHA-accredited small animal and equine center
• Bedford Veterinary Medical Center: a practice that serves dogs, cats, and various exotics (defined to include rabbits, lizard, guinea pigs, and pocket pets, among others)
• All Pets Veterinary Hospital in Nashua: an AAHA-accredited animal hospital that lists eight veterinary technicians and denotes one CVT as having a supervisory role
• Veterinary Emergency and Surgery Hospital of Brentwood: a 24-hour general, surgical-referral, and emergency facility that has approximately a dozen veterinary technicians onboard, some of whom have supervisory or managerial roles
• Southern New Hampshire Veterinary Referral Hospital in Manchester: a multi-specialty hospital that provides care in sub-disciplines like neurology, cardiology, and internal medicine and that sometimes needs veterinary technicians in specialized roles
• Lockridge Animal Hospital in Manchester: a veterinary hospital with a long history and a menu of services that ranges from laser therapy to good old-fashioned house calls
Vet Tech Salary in New Hampshire and Career Outlook
The median salary for a New Hampshire veterinary technician was $34,930 in 2018; the BLS figured this based on an average wage of $16.79. Those at the 10th percentile made $24,590 while those at the 90th percentile made $47,220.
New Hampshire has the third highest location quotient in the nation — this is based on vet tech jobs per thousand total jobs. The New Hampshire veterinary technician occupation has been projected to grow by 22.5% over the course of the 2016 to 2026 decade.
Top Vet Tech Schools in New Hampshire
Great Bay Community College is fully AVMA-accredited. The school offers a 67-unit Associate of Applied Science. Students get their clinical experience at nearby veterinary hospitals and spay/ neuter clinics. The school has a solid VTNE pass rate.
The University of New Hampshire, Thompson School of Applied Science was awarded initial accreditation in 2014.
Student and Professional Resources
Information about certification is available from the New Hampshire Veterinary Technician Association (http://nhvta.org/proj/nhvta-certification).