Vet Tech School in Nebraska: Becoming a Vet Tech
Nebraska's Licensed Veterinary Technicians work under veterinary supervision to perform many of the technical duties required in veterinary settings.
State code clearly differentiates the allowable duties of a veterinary technician and those of a veterinary assistant (https://www.avma.org/Advocacy/StateAndLocal/Pages/scope-vet-assistant-duties.aspx). For example, veterinary assistants have a more limited list of tasks that they are allowed to perform under indirect supervision, though the list does include quite a few of the basics like administering various types of medication and doing the most basic types of specimen collection. The veterinary technician "indirect supervision" list, meanwhile, includes tasks like vital sign monitoring, intravenous catheterizations, and EKG as well as an expanded list of specimen collection tasks. Among the tasks LVTs can perform under direct supervision: dental care duties like removing plaque and calculus and even filling teeth.
Ultimately the individual veterinary practice will make staffing decisions that meet its needs. Some practices will need quite a few techs who can handle specialized tasks and do so with a relatively lower level of supervision. In some areas, one will find multiple animal hospitals with a support staff that includes significantly more techs than assistants. However, this is not the case everywhere.
Becoming a Vet Tech in Nebraska
In Nebraska, a person becomes a vet tech by graduating from a program that is accredited by the American Veterinary Medicine Association and passing a national examination. Licensure also depends on passing a state jurisprudence examination and clearing a criminal background check.
<!- mfunc feat_school ->
Featured Programs:
Sponsored School(s)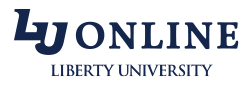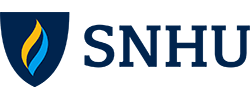 <!- /mfunc feat_school ->
The AVMA has provided basic information about all accredited programs, both on-campus and distance. Most programs award associate's degrees; some award bachelor's degrees.
An applicant can be granted a temporary credential pending examination results.
Prospective licensees are directed to contact the American Association of Veterinary State Boards (AAVSB) about scheduling examination. Nationwide, there are three examination windows a year.
The jurisprudence exam can be downloaded from the website. Applicants answer straightforward questions that assess their understanding of laws, regulations, and standards. Other application materials are also available for download.
Currently licensees renew on even years. Licensees pursue 32 hours of continuing education coursework; coursework must fall under approved categories.
Nebraska Vet Tech Employers
Veterinary facilities are varied. The Completely Cat Clinic in Omaha and All Feline Hospital in Lincoln are, as the names imply, vets that serve a cat clientele. Companion Care Veterinary Clinic, also in Lincoln, focuses on both cats and dogs; this is a common focus nationwide. Stock-Aid Veterinary Clinic in Farnom, by contrast, is 80% cow/ feedlot with just 15% companion animal; the remaining 5% are horses. VCA MidWest Veterinary Referral & Emergency Center is a multi-specialty practice that includes cardiology, critical care, and orthopedic surgery and sports medicine among its services; it is part of a well-known national network of animal hospitals. Veterinary Eye Specialists is a single specialty practice with a small team; the website currently lists one veterinarian, one Licensed Veterinary Technician, and one client care specialist.
The following are among Nebraska's vet tech employers:
• Nebraska Animal Medical and Emergency Center in Lincoln
• Urgent Pet Care in Papillion
• All Creatures Veterinary Clinic in Omaha
• Ridgeview Animal Hospital in Omaha
• 24th Street Clinic in Omaha
Veterinary offices may provide multiple opportunities for advancement. The Nebraska College of Technical Agriculture lists emergency veterinary technician and veterinary practice manager. Some Nebraska veterinary practices have veterinary technicians in designated lead roles or managerial roles.
Alternative Career Paths
Shelter medicine is another career path. The Nebraska Humane Society was among the organizations that advertised in 2019. It has a strong 4.4 rating on a popular job platform; this is based on ratings from associates with a variety of job titles. Listed technicians duties included making medication rounds, collecting specimens, performing dental cleaning, monitoring animals who were under anesthesia, and assisting with triage – duties that might be part of the workweek in many settings. The vet tech would also act as an adoption resource, review shelter protocols, and comfort and ease animals under stress. The organization stated that animal euthanasia was necessary in limited circumstances. The organization employs techs at different levels.
Many nationwide consider shelter medicine an advance area of practice. Some shelters consider that they have gone through a transformation process as they learn to better educate the public and better utilize community resources to aid animals.
Vet Tech Salary in Nebraska and Career Outlook
Nebraska's veterinary technicians earned a median $33,140 in 2018. The vast majority made between $24,010 and $40,620 for a full-time schedule; 10% had salaries that fell below this range while another 10% were above.
Nebraska's veterinary technology occupation has been projected to grow by fully 27% across the 2016 to 2026 decade; this is seven percentage points above the national average.
Top Vet Tech Schools in Nebraska
Nebraska College of Technical Agriculture boasts one of the oldest veterinary technology programs in the nation, AVMA-accredited since 1973. It is taught at the associate's level. Surgery prep, parasitology, and a 'large animal or calving' rotation are among the courses. The college offers related programs like equine health. Extracurricular opportunities include the Safari Club and Student Technicians of Veterinary Medicine Association (STVMA). The Safari Club is for those with an interest in wildlife, exotics, or ecology; the club takes an annual educational trip and educates others upon return.
Northeast Community College offers an Associate of Applied Science. There is a competitive admission process, separate from college admission. Prospective veterinary technology students must complete observation hours. Among the courses, one finds radiology and ultrasonography, clinical nursing of avian and exotics, principles of veterinary surgical nursing and dentistry lab.
Student and Professional Resources
Licensing information is available from the Nebraska Board of Veterinary Medicine and Surgery (http://dhhs.ne.gov/licensure/Pages/Veterinary-Medicine-and-Surgery.aspx).
Nebraska has a state professional association, the Nebraska Vet Tech Association. The organization is, in 2019, using Facebook as its web presence.