Vet Tech School in Montana: Becoming a Vet Tech
One doesn't have to be certified to work as a veterinary technician in Montana, but it's highly recommended. So says the state's professional association and certifying body, the Big Sky Veterinary Technician Association.
They are not unique in their recommendation. After all, veterinary technicians work under the direction of licensed veterinarians to carry out many patient care and laboratory tasks. Employers and other organizations note a range of tasks that range from basic to advanced, including administering prescribed medications and vaccines, recording case histories, restraining patients during examination, placing catheters, monitoring and initiating anesthesia, assisting with surgery, and sterilizing equipment.
Top Vet Tech Schools in Montana
Pima Medical Institute has spread far beyond Pima County, Arizona. It now offers its veterinary technology program in Dillon, Montana. The program is available through partnership with the University of Montana Western and results in an associate degree. Pima Medical Institute-Dillon received its initial AVMA accreditation in 2017.
Pima also offers a certificate in veterinary assisting at its Dillon location.
<!- mfunc feat_school ->
Featured Programs:
Sponsored School(s)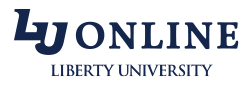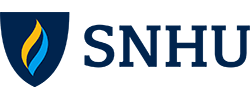 <!- /mfunc feat_school ->
Becoming a Vet Tech in Montana
A majority of states make vet tech licensure or certification the responsibility of a governmental agency. In those that do not, the state veterinary technician association often takes the initiative. Ultimately, Montana vet techs will apply to the Big Sky Veterinary Technician Association for Certified Veterinary Technician (CVT) status.
The standards for individuals who are new to the profession are on a par with those of many states, more stringent than some. While there are many alternative paths to employment, there are none for certification. An individual will need to graduate from a program accredited by the American Veterinary Association (AVMA) and then pass an examination: one that is in widespread usage around the nation. AVMA-accredited programs are typically offered at the associate's level, but there are a scattering of bachelor's programs at schools around the nation.
It may be easier to get the education than one supposes – even in rural Montana. Montana has just one accredited program, but there are a number of accredited distance programs. A prospective student may want to inquire of multiple schools about how far they spread their geographic reach! A student who enrolls in a distance program will need to put in some clinical hours at a local veterinary facility. Some students do so in the context of paid employment.
The National Veterinary Technician Examination is available in Montana and around the nation during limited testing windows. Candidates will apply to the American Association of State Veterinary Boards.
The CVT is the basic credential and the most universally sought and recognized. Vet techs may pursue other adjunct or advanced certifications. A subset of technicians nationwide pursue Veterinary Technician Specialist (VTS) credentialing in a specialty area. Some professionals become "Fear-Free Certified". This denotes expertise in making the vet's office experience – including any necessary restraints – less difficult from the perspective of the animal patient.
Montana Veterinary Practices
Veterinary practices are a varied set. Some practices see just about anything that doesn't have two legs and a pair of opposable thumbs. In urban areas – including Montana's larger cities – specialized practices are common. Some limit their services to particular types of animals. Some practices provide after-hour emergency services for a number of providers. The following are among Montana's clinics and animal hospitals:
• Cats on Broadway (on West Broadway in Missoula): A feline-only practice.
• Southgate Animal Hospital in Missoula: a "full-service" animal hospital serving cats, dogs, birds, and exotics.
• Pet Emergency Center in Missoula: an urgent care and emergency facility.
• Baxter Creek Veterinary Services: an animal hospital with a wide variety of services, including 24-hour emergency service and acupuncture and other holistic care.
• Moore Lane Veterinary: part of the four-hospital Yellowstone Valley Veterinary network operating in the Billings area, the facility patients are directed to for their after-hour needs.
• Montana Equine Medical and Surgical Center: a facility that offers services for horses and has several certified veterinary technicians on its support team.
Pima Medical Institute notes other possible work settings, including zoos and wildlife organizations, humane societies, and biotech companies and laboratories.
Preferred Qualifications Cited by Employers
Since Montana does not have licensing requirements, practices can be flexible in how they allow candidates to show that they have the requisite skill and education. Some have high expectations at the time of hire. There is some rural-urban divide, however, and some employers might not be surprised to find themselves needing to provide a lot of the training.
A scan of job postings in July 2019 turned up at least one employer with a strong preference for certification. Another noted that it was mandatory to have either veterinary technician education or prior veterinary technician experience. Yet another put "experienced" in all capital letters
Many practices, urban and rural, utilize veterinary assistants for their more basic tasks. One Montana practice recently sought an assistant or technician, listing only general traits like flexibility, positive attitude, and willingness to learn as mandatory — but noting that a year of prior experience would be nice to have.
Salary and Career Outlook
Long-term job projections are favorable. Montana veterinary technology has been projected to experience 27.3% occupational growth over the course of the 2016 to 2026 decade.
The average Montana veterinary technician salary was $15.18 an hour in 2018, or $31,580 for a full-time year-round schedule. This was a little lower than the national average. The range, however, was wide. Those at the 10th percentile made $23,980 while those at the 90th percentile made $39,780.
Additional Information
Information about Montana veterinary technician certification is available from the Big Sky Veterinary Technicians Association (http://www.bigskyvettech.org/).