Vet Tech School in Missouri: Becoming a Vet Tech
Missouri veterinary technicians are credentialed as Registered Veterinary Technicians, or RVTs. A license is mandatory to perform services at this level.
RVTs work under veterinarians in settings ranging from general animal clinics to emergency/ specialty hospitals to humane societies and exotic animal practices. The Missouri Veterinary Technician Association lists the following among typical RVT duties: providing client information, restraining patients, taking x-rays, inducing and monitoring anesthesia, and collecting and analyzing specimens. The organization notes role-dependent differences in duty; an experienced veterinary technician might, for example, specialize in anesthesia at an animal emergency hospital.
Becoming a Vet Tech Missouri
Missouri sets standards high. Major requirements include education and examination. An applicant will need to have graduated from a program that is accredited by the American Veterinary Medical Association or one that is substantially equivalent.
Candidates take two tests, the National Veterinary Technician Examination and a state board exam. In order to take the VTNE, the candidate will need to apply to both the Missouri Board and the American Association of State Veterinary Boards (AASVB). The exam is available only during scheduled testing windows. The licensing agency will need to confirm VTNE eligibility. Candidates may register for the VTNE exam during their final school semester but will take it afterward. Application deadlines are posted on the Board website (https://pr.mo.gov/veterinarian-examinations.asp). Missouri places limits on the total number of testing attempts for both exams.
<!- mfunc feat_school ->
Featured Programs:
Sponsored School(s)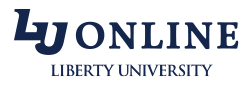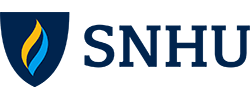 <!- /mfunc feat_school ->
Missouri grants reciprocal licensing to veterinary technicians who were licensed on the basis of substantially equivalent requirements and have sufficient experience. Those who do not meet reciprocity requirements can request that their VTNE scores be transferred. There is a time limit for acceptance of past scores. Currently (as of 2019), it is five years.
The Missouri State Board Examination is required of all candidates before permanent licensure is granted. Temporary registration can allow a technician to begin work before receipt of examination results.
The individual will not actually receive his or her registration until employment has been secured. The Board will need verification of a supervisory relationship with a Missouri veterinarian.
Registration is renewed annually.
Veterinary Technicians vs. Veterinary Assistants
Veterinary facilities employ support staff with different levels of expertise. Veterinary assistant is an unlicensed support position. In Missouri, there are formal distinctions in scope of practice and level of supervision for assistants and technicians. Level of credentialing is not necessarily an either-or. Working in less than a tech role can be an early step. In fact, Metropolitan Community College notes that actually working for pay at a veterinary facility can be an asset to the overall experience!
The staff mix may vary quite a bit from one practice to another. Factors may include level of specialization and location (for example, whether the clinic is in a rural part of the state.
Featured Employers
The Veterinary Health Center at the University of Missouri has approximately 35 veterinary technicians on its technical team. Most function in specialized roles and departments such as anesthesiology, oncology, gait analysis, or small animal surgery and rehabilitation.
The Animal Medical Center of Mid-America is housed in the Humane Society. Some veterinary technicians here have specialized roles. One recent posting was for an RVT for the pain center. Duties would include, among other things, assisting with chiropractic treatments and recording data for the Stance Analyzer.
Missouri Veterinary Practices
Missouri veterinary technicians work for veterinary practices such as the following:
• Kansas City Veterinary Care
• Ark Animal Hospital (Kansas City and Liberty)
• Fox Creek Veterinary Hospital (Wildwood)
• Ozark Veterinary Clinic
• Jackson Animal Clinic (Platte City)
• Animal Clinic of West Plains
• Veterinary Clinic of the Mineral Area
• Home Town Veterinary Hospital (Springfield)
• Skyview Animal Clinic (Cape Girardeau)
• Associated Veterinary Specialists (Bridgeton)
• Eagle Animal Hospital and Pet Resort (Eagleside)
• Belton Animal Clinic and Exotic Care
Vet Tech Salary in Missouri and Career Outlook
Missouri veterinary technicians averaged $31,910 in 2018. There was a wide range of salaries, with those at the 10th percentile earning $19,930 and those at the 90th percentile earning $48,010. The median was $29,650.
The Bureau of Labor Statistics lists the Southeast Missouri non-metropolitan area as the 5th highest paying non-metropolitan area in the nation for vet techs.
The Missouri veterinary technology profession has been projected to grow by 29.9% across the 2016 to 2026 decade.
Top Vet Tech Schools in Missouri
Metropolitan Community College is one of the oldest programs in the nation, AVMA-accredited since 1975. The program awards an Associate in Applied Science. It touts its high examination pass rates as well as the practical experience opportunities students have with 12 different animal species.
Crowder College touts its facilities: an outdoor dog kennel, 300 acres of farmland, rooms for surgery and other procedures. The school boasts an 89% VTNE pass rate for 2016 to 2019. The admission process is multi-faceted and takes into account academics, experience, and recommendations.
Jefferson College is another program with a long history, AVMA-accredited since 1978.
Student and Professional Resources
Information about veterinary technician registration is available from the State Department of Professional Regulation (https://pr.mo.gov/veterinarian.asp).
The Missouri Vet Tech Association is a membership organization with a 45-year history (http://www.movta.org).
The Missouri Veterinary Medical Association has also provided resources for the state's veterinary technicians (https://www.movma.org/page/7).