Vet Tech School in Mississippi: Becoming a Vet Tech in Mississippi
Mississippi's vet techs play a big role in the day-to-day operations of veterinary clinics and hospitals. State code defines their duties largely by what they can't do: diagnose, prognosticate, prescribe, or perform surgical procedures. Veterinary technicians work under veterinarian supervision and direction. It's the vet and not just the vet tech who bears responsibility!
Certification is a way of establishing competency. The state's veterinary technicians are certified as CVTs; the full title is Certified Veterinary Technician. A well-known national professional organization characterizes the Mississippi credential as compulsory.
Top Vet Tech Schools in Mississippi
Mississippi offers students two options with regard to degree level — and two options for in-state schooling. Having just two in-state programs does not necessarily translate to having just two options. Prospective students can turn to the American Veterinary Medical Association website for lists of accredited programs around the nation; included are distance programs. The latter have varying ways of facilitating clinical instruction. Students in turn will have varying placement needs. Some students will already have a position in a veterinary hospital and will want to use it as their clinical site. Other will be glad of partnerships the school has forged with major veterinary networks. Geographic reach also varies by school. Not all are in a position to accept Mississippi students.
Mississippi State University offers a bachelor's program with full programmatic accreditation. Admission is selective and represents a distinct step apart from university admission. The pre-admission process for high school seniors and first semester freshmen is different than the regular admission process; both processes include an interview.
<!- mfunc feat_school ->
Featured Programs:
Sponsored School(s)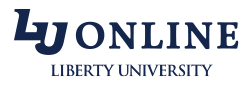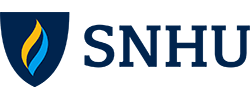 <!- /mfunc feat_school ->
The Hinds Community College Veterinary Technology Program is also fully accredited by the American Veterinary Medical Association. This is a shorter program that results in an associate's degree (as do most programs around the nation). The process here, too, is competitive. Hinds Community College includes an interview as part of the process and recommends some form of experience (at least shadowing) before this time.
Technicians, Technologists, and Assistants
Mississippi uses the words technologist and technician in ways that are not interchangeable. A technician is defined as a person who is certified under state law, a technologist as a graduate of an accredited four-year program. The state is not unique in making a distinction in terminology, though nationwide, the terms 'vet tech' and 'veterinary technician' are often used interchangeably. Four-year degrees can facilitate some career paths, though requirements are often informal. Some of the career paths noted by Mississippi State University, for example, would prove easier for an individual with exceptional experience or education.
Even an assistant who lacks formal veterinary technology education can do most of the things a technician can. Key, though, is that he or she has had the requisite training. Veterinary technician programs teach competencies from the American Veterinary Medical Association's Veterinary Technology Essential and Recommended Skills List – there are a lot of them!
Becoming a Vet Tech in Mississippi
The major requirements are education and examination. Prospective veterinary technicians may begin by enrolling in a program accredited by the American Veterinary Medical Association.
The qualifying examination is under the banner of the American Association of Veterinary State Boards (or AAVSB). There are three one-month testing windows a year.
The licensing authority will also look for evidence that the person is fit for the position. The prospective licensee will submit three recommendations at the time of application.
Mississippi sets a continuing education requirement.
Job Duties by Setting
A vet tech can be, in a sense, a jack of all trades: handling diagnostic imaging, routine lab work, basic nursing and dental care, and surgical assistance. However, this doesn't mean that all are.
Some large veterinary hospitals employ veterinary technicians in a variety of specialized roles. Sugar Land Veterinary Specialists and 24 Hour Emergency, for example, has quite a few veterinarian technicians in departments like emergency and critical care, internal medicine, and neurology. Technicians with other types of credentialing — adjunct or alternative – can be found handling tasks in areas like x-ray technology. One will, for example, find a professional who had a long career in human MRI working as MRI Veterinary Technician. Also onboard is a Diagnostic Imaging Lead Technician who earned a certificate in advanced diagnostic imaging. One Diagnostic Imaging Technician recently earned a certificate in abdominal ultrasound to complement her basic veterinary technician credentials; she had pursued specialties in various areas over the years.
A person who works as a vet tech at Mobile Vet Services LLC in Gulfport will probably not have quite as specialized a role, but he or she can expect a role that is unique in its own way. This mobile practice has a much smaller support team. Here there are two techs for small animal services, one for large.
The following are among Mississippi's veterinary practices:
• North State Animal and Bird Hospital in Jackson
• Animal Medical Center in Hattiesburg
• The Pet Clinic in Biloxi
• Mississippi State University College of Veterinary Medicine, Veterinary Specialty Center
Not all vet techs work for private veterinary practices. Among the facilities and organizations hiring in 2019 was the Humane Society of South Mississippi. Antech Diagnostics was also in the market. Antech Diagnostics is a major veterinary diagnostic laboratory, operating under the VCA banner. The organization was, in 2019, willing to consider laboratory technicians with varying credentials such as Certified Veterinary Technician or Medical Laboratory Technician.
Vet Tech Salary in Mississippi and Career Outlook
Mississippi's vet techs earned an average salary of $36,060 a year (or $17.34 an hour) in 2018. The median was a slightly lower $32,660; this reflects the wide range and the fact that a significant percentage were making relatively high wages. Those at the 10th percentile made just $21,770 and those at the 25th percentile, still only $25,360. However, those at the 75th were making $44,410 and those at the 90th percentile, $59,040.
The Southeast Mississippi nonmetropolitan area has the distinction of being the highest paying nonmetropolitan area in the nation. One may not find a lot of vet tech jobs here, but the Bureau of Labor Statistics has reported the average as $56,770.
Mississippi's vet tech occupation has been projected to grow by 12.1% over the 2016 to 2026 decade.
Student and Professional Resources
Information about state certification is available from the Mississippi Board of Veterinary Medicine (http://mississippivetboard.org/forms-2).