Vet Tech School in Minnesota: Becoming a Vet Tech
The Minnesota Association of Veterinary Technicians notes on its homepage just how far veterinary technicians have come as professionals. Their duties may include veterinary patient treatment, animal dentistry, medical imaging, surgical assistance, and lab work. There are over 150 programs around the nation helping them get the education they need.
Veterinary technicians work under veterinarians who are responsible for their direction and supervision as well as for animal diagnosis, prescription, and (when necessary) surgery. Rochester Community and Technical College provides multiple reasons why vet tech careers are on the rise. Vet techs are instrumental in part because of the type of care people have come to expect but also because of the financial realities of running a veterinary practice.
Veterinarians delegate tasks to non-licensed professionals in a setup that may be compared to what takes place in the worlds of human medicine and nursing. Some states make a distinction between the tasks and required supervision of licensed technicians and those of unlicensed assistants. Minnesota is not among them. In fact, Minnesota does not have a state licensing process. State code specifies basics like the following: The tasks must be within the employee's capabilities.
A person who has years of veterinary clinic experience may have many informally acquired skills. Not so one who is new to the profession. A 2019 job search turns up a number of Minnesota veterinary practices seeking credentialed professionals.
<!- mfunc feat_school ->
Featured Programs:
Sponsored School(s)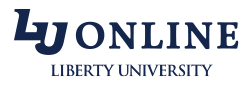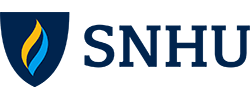 <!- /mfunc feat_school ->
A third party handles the credentialing process.
Earning Veterinary Technician Credentials in Minnesota
The Minnesota Veterinary Medical Association awards the Certified Veterinary Technician (CVT) credential. Minnesota CVT requirements are based on the standards of widely recognized national organizations.
Prospective vet techs must graduate from programs accredited by the Committee on Veterinary Technician Education and Activities of the American Veterinary Medical Association. They need to pass the Veterinary Technician National Examination administered by the American Association of State Veterinary Boards. The AASVB lists Minnesota among the states that do not play a direct role in the review process; the AASVB itself determines eligibility.
Candidates can opt to have their scores sent directly to the MVMA for their certification file. They will still need to submit certification applications (https://www.mvma.org/certification-information). Minnesota certification candidates are subject to additional requirements if they do not apply for their state certification within two years of the time they pass the exam.
Out-of-state vet techs can transfer their credentials to Minnesota by documenting successful VTNE performance and good standing in their own jurisdiction.
Certification status must be maintained. Minnesota veterinary technicians have a continuing education requirement, though a relatively small one.
The Minnesota Association of Veterinary Technicians notes that there are additional credentials available to recognize expertise in specialized areas. The organization has provided a link to Academies approved by the NAVTA Committee on Veterinary Technicians Specialties, a national organization (https://mavt.net/veterinary-technician-specialties/).
Minnesota Veterinary Practices
Rochester Community and Technical College states that 85% of vet techs work for private veterinary practices; this statistic is based on national data. Veterinary technicians most commonly work with veterinarians who are in companion animal practice. Even companion practices are a diverse set.
The following are among the many Minnesota veterinary practices that utilize technicians:
• Plymouth Heights Animal Hospital in New Hope: an AAHA-accredited small animal practice that currently lists eight CVTs, one of whom is designated as lead
• Animal Emergency and Referral Center of Minnesota: a locally owned specialty practice with locations in St. Paul and Oaksdale
• BluePearl Veterinary Partners: a well-known specialty network with multiple locations in Minnesota (and around the nation)
• Minnesota Veterinary Associates: a mixed (small and large) animal practice with five locations
• South Shore Veterinary Hospital: a practice that specializes in feline and canine veterinary care but occasionally sees other small animals like ferrets
• Minnesota Valley Pet Hospital: a Mankato facility that offers a wide range of medical and surgical services and touts the excellent dental cleanings its technicians provide
• West Gate Clinic: a Minneapolis facility that includes services from urgent care to acupuncture and has 11 Certified Veterinary Technicians on its team
Vet Tech Salary in Minnesota and Career Outlook
Minnesota vet techs enjoyed a median full-time salary of $37,070 in 2018. Those at the 10th percentile earned $28,250 while those at the 90th percentile earned $52,550.
Minnesota has been projected to see 22.1% vet tech occupational growth across the 2016 to 2026 decade.
Minnesota veterinary technician job concentration is above the national average and above that of any neighboring state. The Minneapolis-St. Paul-Bloomington metropolitan area that spans parts of Minnesota and Wisconsin has the 9th highest vet tech employment levels in the nation.
The Southwest Minnesota nonmetropolitan area has another distinction: Employment levels may be relatively low here, but vet techs enjoy the third highest average salary of any nonmetropolitan area in the nation.
Top Vet Tech Schools in Minnesota
Rochester Community and Technical College offers a 75-unit AAS degree in veterinary technology. The school holds full accreditation through the American Veterinary Medical Association.
Ridgewater College has a well-established program as part of its agriculture and veterinary technology department; the school first earned AVMA accreditation in 1993.
Dakota County Technical College, a newcomer to veterinary technology education, earned its initial AVMA accreditation in 2018.
Student and Professional Resources
Certification information is available from the Minnesota Veterinary Medical Association (https://www.mvma.org/certification-information). MVMA has provided links to state and national resources (https://www.mvma.org/vet-tech-resources).
The Minnesota Veterinary Technician Association, a state professional association, welcomes inquiries about the veterinary technology profession as well as inquiries about its own offerings (https://mavt.net).