Vet Tech School in Massachusetts: Becoming a Vet Tech
Holyoke Community College in Massachusetts has compared veterinary technicians to nurses. The school notes that as veterinary medicine has become more sophisticated, so has the need for highly skilled techs, particularly in emergency and specialty practices.
Of these, the state has its share. Veterinary Neurology and Pain Management of New England, located in Walpole, is one of a number of specialty veterinary practices in the area, and one of a number of vet tech employers. At this particular practice, the majority of the team members have the title 'CVT' by their name, designating their status as Certified Veterinary Technicians. The credential is not of course necessary for all roles. It's not held by the clinic cat, though his bio does note that he was taken from the streets by a 'fellow CVT' and indeed lists his title as Certified Clinic Cat. The Veterinary Neurology and Pain Management website demonstrates the level of specialization that exists in the veterinary world, the joy that can come from working in a pet-centered environment — and the value that certification can have even in a state like Massachusetts.
Massachusetts does not mandate veterinary technician certification. However, certification is available through a state professional association. Massachusetts vet techs have the opportunity to meet standards at the generally accepted national level and earn CVT status. The generally accepted national standards include completion of an associate degree from a school that holds programmatic accreditation as well as successful performance on a national examination. There are multiple in-state education options.
Prospective CVTs can also meet standards through alternative pathways if they have taken the required exam. They will need to have sufficient experience and/ or closely related education.
<!- mfunc feat_school ->
Featured Programs:
Sponsored School(s)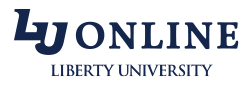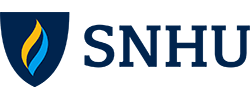 <!- /mfunc feat_school ->
Becoming a Certified Veterinary Technician in Massachusetts
Credentialing is granted by the Massachusetts Veterinary Technicians Association. Candidates can earn their CVT credential through completion of an AVMA-accredited program. There are fully five in-state programs that hold initial or full certification. There are programs in neighboring states. AVMA also accredits distance programs; a distance student will need an arrangement with a veterinary practice that allows for completion of clinical hours.
Certification is also extended on the basis of qualifying national examination performance and any of the following: a non-AVMA veterinary technology program or animal science bachelor's, an associate's degree in animal sciences and three years of qualifying experience in a veterinary setting, 18 semester hours of animal science coursework and five years of experience, or eight years of experience. The last option requires no related college coursework.
The caveat is that examination eligibility is determined by a third party that sets narrower eligibility requirements except when acting as the agent of a state organization. The qualifying examination, the National Veterinary Technician Exam, is under the banner of the American Association of Veterinary State Boards. The AAVSB has provided information about examination eligibility (https://www.aavsb.org/vtne-overview/verify-your-eligibility). The View VTNE Services & Eligibility List provides basic state-by-state information.
Massachusetts places an eight-year limit on acceptance of VTNE scores unless the vet tech is applying by reciprocity.
The Role of Certification in the Massachusetts Workplace
A scan of Massachusetts job ads in 2019 suggests that employers generally don't require certification but that they do like to hire individuals whose credentials demonstrate a readiness to step into the role. They may say that certification is preferred. They may note that they are seeking either an experienced technician or a graduate of an accredited program. They may accept alternative paths; one, for example, noted that a pre-veterinary student could receive consideration if he or she had sufficient time to take on the job.
The University of Massachusetts notes that, although certification is voluntary within Massachusetts borders, they strongly recommend their students take the exam.
Massachusetts Veterinary Practices
Massachusetts veterinary technicians work for a variety of general and specialty practices. Some are part of networks. One will find networks such as IVG Hospitals, which includes under its banner Massachusetts Veterinary Referral Hospital.
The following are among the other local employers:
• Lunenburg Veterinary Hospital
• Veterinary Dental Services
• Capeway Veterinary Hospital of Fairhaven
Salary and Career Outlook
Massachusetts is the 5th highest paying state in the nation for vet techs with a 2018 average of $40,990. The state's veterinary technicians enjoyed a median salary of $40,150 or $19.31 an hour. The 10th percentile salary was $28,930, the 90th percentile salary, $53,680.
Massachusetts veterinary technology has been projected to see 18.8% occupational growth over the course of the 2016 to 2026 decade.
Vet Tech Programs
The University of Massachusetts-Amherst offers students two options, an Associate of Arts or a Bachelor's of Science. The BS includes more veterinary technology coursework and internship experience as well as additional core coursework. Students who are in their senior year spend a lot of time doing internship off-campus. UMass Amherst has a pet adoption program. Companion animals serve as patients for teaching and eventually find their way to "forever homes".
Becker College, the state's oldest program, also offers two options: an Associate in Science or a Bachelor of Science. The Becker College Veterinary Clinic has been providing non-urgent care to pets – and educating students – for more than 30 years.
Holyoke Community College is another school with a long history of educating vet techs; it offers an Associate of Science degree.
Student and Professional Resources
The Massachusetts Veterinary Technician Association serves as the state professional organization as well as the state certifying body (https://www.massvta.org/). There are several membership categories, including student member. The organization can be reached at 'csec at massvta.org'.