Vet Tech School in Louisiana: Becoming a Vet Tech
Louisiana veterinary technicians are credentialed as Registered Veterinary Technicians or RVTs. They have the equivalent of at least two academic years of training; this prepare them to take on clinical laboratory, and radiologic tasks under veterinary supervision.
Scope and Duty of Louisiana RVTs
Louisiana code makes some distinction between Registered Veterinary Technicians and "lay persons", the latter being workers who are more commonly referred to nationwide as assistants. Registered Veterinary Technicians are registered on the basis of their qualifications. They are allowed more responsibility in certain instances. Direct supervision is a relatively high level of supervision, and "lay persons" may give topical or oral medications to boarding animals without direct supervision under conditions set in state code. RVTs may go beyond this. They may give medications or treatments to ill or hospitalized patients without direct supervision under conditions described in state code.
Many tasks require direct supervision whether a person has the RVT or not. Ultimately the veterinarian has responsibility. If a person has the RVT, he or she has had depth and breadth of training and should be able to do specialized tasks without a lot of on-the-job training. A scan of job postings in 2019 reveals that many Louisiana veterinary practices do list credentials as mandatory or preferred, at least for some positions. Practices often utilize different workers in different capacities. The staff mix may depend in part on the hospital or clinic focus.
Achieving RVT Credentialing
Registration is based on education and examination. The standards are those of national standard setters. Prospective LVTs complete accredited programs and take a national examination.
<!- mfunc feat_school ->
Featured Programs:
Sponsored School(s)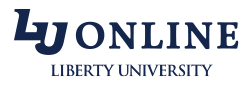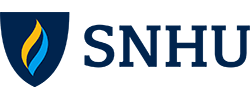 <!- /mfunc feat_school ->
The national programmatic accreditor is the American Veterinary Medical Association, Committee on Veterinary Technician Education and Activities (AVMA-CVTEA). Programs typically award associate's degrees; some award bachelor's degree.
The examination, the VTNE, is computer-delivered, but as of 2019 is available in only three month-long testing windows a year. Prospective RVTs will apply to the Louisiana Board when they have completed, or are nearing completion of, their programs. Candidates must submit a separate application to the AAVSB. The AASVSB lists Louisiana among the states that have chosen to review candidate eligibility themselves (https://www.aavsb.org/vtne-overview/verify-your-eligibility).
Featured Practice: South Paws Veterinary Specialists
South Paws Veterinary Specialists lists an RVT as owner as well as senior veterinary technician. The practice utilizes professionals with varying credentials. They've got a Certified Veterinary Practice Manager. They have multiple veterinarians serving in a surgeon or associate surgeon capacity. The lead RVT may have one advantage beyond her own education and skill — she's married to a veterinarian – but her bio, as well as other information that appears on the site, suggest one can go far on the strength of vet tech training.
The practice utilizes RVTs in several departments or practice areas:
• Rehabilitation Department/Hyperbaric Oxygen
• Surgery
• Intensive Care Unit/Regenerative Therapy/Diagnostic Imaging
One RVT is also a Certified Canine Rehabilitation Practitioner. The practice has approximately a dozen total technicians on its team.
Louisiana Veterinary Practices
Louisiana veterinary technicians work for diverse veterinary practices such as the following:
• LSU Veterinary Teaching Hospital (Baton Rouge)
• Avian and Exotic Animal Hospital of Louisiana (Metairie)
• Lakeview Veterinary Hospital (New Orleans)
• Low Cost Animal Medical Center (New Orleans)
• Acadia Animal Clinic (Crowley)
• Abadie Veterinary Hospital (Harahan)
• The Animal Center of Zachary, Louisiana
• Animal Health Clinic of Baton Rouge
• The Corner Vet (Sterlington)
• Crosspoint Veterinary Hospital (Covington)
Vet Tech Salary in Louisiana and Career Outlook
Louisiana's vet techs earned a median $24,800 in 2018, according to the Bureau of Labor Statistics. Many had salaries well above this. The mid-range was $21,280 to $30,500. 10% made below $18,710 for a full-time schedule, but another 10% made above $36,660.
The Louisiana veterinary technology occupation group has been projected to grow by 22.9% across the 2016 to 2026 decade.
The New Orleans/ Metairie metropolitan area has a location quotient higher than that of the state as a whole.
Baton Rouge, meanwhile, is listed as having salaries well above the state average. Here the median is reported as $32,380. The 10th percentile wage (sometimes thought of as entry level) is also significantly higher than in the state as a whole: $23,400. The 90th percentile wage is $38,730.
Top Vet Tech Schools in Louisiana
Northwestern State University of Louisiana has been AVMA-accredited since 1981. Students can complete an Associate of Applied Science in veterinary technology or a Bachelor of Science in Biology with a concentration in veterinary technology. The BS option is appropriate for students who are considering pursuing veterinary education at the graduate level as well as those who want careers in veterinary technology.
Delgado Community College offers a fully accredited five semester AAS program in veterinary technology.
Baton Rouge Community College holds initial AVMA accreditation. Its 2015-2018VTNE pass rate data suggests the program has moved above the national average on this particular marker of program strength.
Student and Professional Resources
Application materials and information about state registration are available from the Louisiana Board of Veterinary Medicine (https://www.lsbvm.org/veterinarian-technician).
The Louisiana Association of Veterinary Technicians is the state professional association (https://lavt2014.wixsite.com/lavt/membership).