Vet Tech School in Kansas: Becoming a Vet Tech
Kansas loves its cats, dogs, birds, and horses! Veterinary practices provide similar services for cats and dogs that medical offices do for people, including dental care and, in some cases, alternative therapies. Veterinary technicians play an important role in the process. They're often compared to nurses, though their duties may at times look more like those of a dental assistant or an x-ray technician. The veterinary technology occupation is growing; official projections suggest the rate is faster here even than it is in the nation as a whole.
Kansas veterinary practices, like those in other states, hire both veterinary technicians and assistants. Kansas veterinary technicians are credentialed as Registered Veterinary Technicians, or RVTs. RVT is a higher status than veterinary assistant. RVTs (or CVTs or LVTs as they are known in some states) typically have at least two years of formal training. Some states have an alternative path; Kansas is not among them.
Kansas standards are those of well-established third party standard setters. A prospective RVT will need to complete a program that has been accredited by the American Veterinary Medical Association – Committee on Veterinary Technician Education and Activities (AVMA-CVTEA). He or she will need to take the National Veterinary Technician Examination (NVTE). The latter is administered by the American Association of Veterinary State Boards (AASVB). Information can be found on the AAVSB website. Kansas also requires a state jurisprudence exam. This is open-book. Candidates receive the exam as well as copies of the state's practice act after they have submitted their applications.
A person who has completed an accredited program but not yet met all requirements for RVT may be referred to as a graduate veterinary technician.
<!- mfunc feat_school ->
Featured Programs:
Sponsored School(s)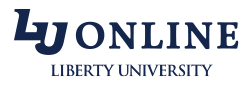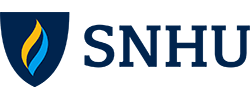 <!- /mfunc feat_school ->
Kansas Vet Tech Employment
The majority of the nation's vet techs work at veterinary hospitals or clinics. They most often work with companion animals, though they may provide services for animals raised for other purposes. The following are among the Kansas facilities that employ vet techs:
Central Kansas Veterinary Center in South Hutchinson is an AAHA-accredited small animal practice that provides a wide variety of services, including chiropractic care. The facility has a fairly large support team with nine individual listed as technicians.
Mariposa Veterinary Wellness Center in Lenexa, also AAHA-accredited, offers services ranging from surgery to behavioral assistance. The facility can offer multiple integrative therapies including laser therapy and traditional Chinese veterinary medicine (e.g. herbs and therapeutic oils). The team includes five RVTs and several veterinary assistants.
Stanley Veterinary Clinic in Overland Park has a support staff of nearly 20, some of whom are RVTs. It's a high tech place. The facility has a new advanced imaging system for improved CT scanning and fluoroscopy.
Lawrence Veterinary Hospital is a comprehensive animal hospital with a focus on cats, dogs, and their human families. Hospice palliative care is among the services. Lawrence Veterinary is proud of their Fear Free Professional certification, and of their practices, among them, use of calming pheromones and non-slip mats. There are several RVTs on the staff. Staff bios introduce the public to two dogs, a cat, and a gray parrot.
El Dorado Animal Clinic has a more than 100 year history; the current owner has been a team member since 1971. The practice, situated in town of about 13,000 (human) residents, lists avian and exotic surgery and medical care among its many services.
Barta Animal Hospital in Independence serves horses as well as other large and small animals. The support staff includes technicians as well as assistants.
Town and Country Animal Hospital in Salina employs six veterinary technicians. A badge on the website lets the world now that this is a Fear Free Certified Practice.
One will also find big name national hospitals like BluePearl in Kansas. BluePearl is a specialty and emergency practice.
Kansas Vet Tech Salary and Career Outlook
The median salary for a Kansas veterinary technician was $32,920 in 2018. Those at the 10th percentile made $22,400. Those at the 90th percentile made well over twice as much: $47,850.
The veterinary technician/ technologist occupation has been projected to see more than 25% growth in Kansas over the course of the 2016-2026 decade.
Top Vet Tech Programs in Kansas
All Kansas programs award an Associate of Applied Science.
Colby Community College boasts one of the oldest programs in the nation. In recent years, students have had the choice of two programs. The campus program has much to offer, including state-of-the-art facilities and technology. Students who opt for the distance program do their clinical hours at a site that is convenient to them. They have the option of attending weekend mentorships to gain experience that isn't available in their locale (e.g. large animals, exotics).
Wichita Area Community College is Kansas' newest program. It received its initial accreditation through AVMA-CVTEA in 2014. The college itself holds accreditation through the Higher Learning Commission. The first year NVTE pass rate was above the national average.
The Independence Community College program is also AVMA-accredited.
Student and Professional Resources
Information about veterinary technician registration is available from the Kansas Board of Veterinary Examiners (https://kbve.kansas.gov/licensing-and-renewals/). The Board can be reached at 785-456-8781.
The Kansas Veterinary Technicians Association is a membership organization for professionals and students alike (https://www.ksvta.org/membership). The website includes information about continuing education opportunities.