Vet Tech Schools in Iowa: Becoming a Vet Tech
Veterinary technicians carry out many veterinary office clinical tasks. They function much like nurses do in the human healthcare world. Iowa vet techs are licensed as Registered Veterinary Technicians. The Iowa RVT is based on similar standards similar to those set by states that license vet techs as LVTs.
Veterinary Technician Scope of Practice
Iowa veterinary technicians work onsite with veterinarians and are under their supervision and control. There are a few things they are explicitly prohibited from doing: diagnosing, prescribing, performing surgery, or giving rabies vaccinations. In the ever evolving world of veterinary care, though, their duties are many. The following are among the duties specified by Iowa employers:
• Provide client education
• Administer medication and vaccines
• Induce anesthesia and monitor and recover patients from anesthesia
• Triage emergency patients
• Take vital signs
• Place feeding tubes
• Perform dental cleanings
• Run in-house lab work
• Perform radiography
Becoming an Iowa RVT
Iowa veterinary technicians have formal education in veterinary technology. Central to the state's definition of veterinary technician is status a graduate of a program accredited by the American Veterinary Medical Association. The exception is one few vet techs will meet – they will need to have been in the field since before 1989.
<!- mfunc feat_school ->
Featured Programs:
Sponsored School(s)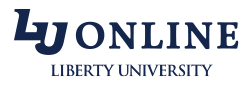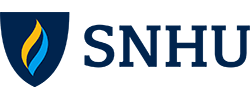 <!- /mfunc feat_school ->
AVMA has accredited programs around the nation. Iowa's in-state programs award associate's degrees. This is the norm, though there are some bachelor's programs in other states.
Iowa RVTs take national and state examinations. The national examination is the VTNE, administered by the American Association of State Veterinary Boards, or AASVB, during three annual testing windows. The state exam is the Veterinary Technician State Examination. It is offered on a monthly basis.
Iowa RVTs complete continuing education to maintain their registration.
Some Iowa veterinary technicians opt for additional national credentials; they hold adjunct certification such as Board Certified Technician in Clinical Practice or Certified Canine Rehabilitation Practitioner.
Iowa Veterinary Technician Employers
Veterinary practices serve any of multiple animal populations: companion animal, large animal, exotic. They may meet general/ primary care or specialized needs. The staffing mix can vary a good deal. Some employ vet techs in specialized departments.
Lloyd Veterinary Medical Center, operating under the banner of Iowa State University's College of Veterinary Medicine, is an example. It is certified by the Veterinary Emergency and Critical Care Society (VECCS). The Hixson-Lied Small Animal Hospital has veterinary technicians operating in practice areas such as ophthalmology, anesthesiology, and shelter medicine and surgical education. Several RVTs have supervisory roles, for example, Small Animal ICU Technician Supervisor. There is a smaller team of RVTs onboard at the large animal hospital; they have roles such as equine medicine, equine surgery, and food animal and camelid: medicine/ surgery.
Frey Pet Hospital in Cedar Rapids is AAHA-accredited and has Fear Free Professional onboard; the latter signifies special training in making vet's office visits less anxiety-provoking. Frey Pet Hospital offers several advanced care options like pain management and endoscopy.
Nationally, only about 14% of veterinary hospitals are AAHA-accredited. The following are among Iowa's other AAHA-accredited animal hospitals:
• Animal Care Clinic West and Metro Cat Hospital in West Des Moines
• Summer Street Animal Clinic in Burlington
• Somerset Veterinary Hospital
• Muscatine Veterinary Hospital
While veterinary hospitals and clinics are the most common employer of veterinary technicians, they are by no means the only ones. The Central Iowa Veterinary Technician Association notes the following work settings, among others: humane societies and animal control organizations, diagnostic laboratories, wildlife facilities and zoos, biomedical research organizations, and veterinary supply sales.
Iowa Vet Tech Salary and Career Outlook
The veterinary technology occupation is on the rise. Iowa's long-term growth projections are 25.7% for the 2016-2026 decade.
Iowa veterinary technicians earned a median $33,240 in 2018. The mean was a slightly higher $35,500. This reflects some high salaries at the upper end; $54,300 was reported as the 90th percentile. The 10th percentile, meanwhile, was $25,620.
Job concentration is above the state average – and also above the national average — in Ames. The highest average salaries in the state are found in a nonmetropolitan part of the state: the Southwest Iowa nonmetropolitan area. Here the Bureau of Labor Statistics reported a mean salary of $47,200 in 2018: the second highest of any nonmetropolitan region of the nation. The range was especially wide here with vet techs at the 10th percentile earning $22,890 and those at the 90th percentile earning $63,490. The average reported for Ames was $41,280; for Cedar Rapids, it was $37,580.
Top Vet Tech Schools in Iowa
Kirkwood Community College in Cedar Rapids has been AVMA-accredited since 1989. The 2015-2018 VTNE first-time pass rate was 88%. Prospective students must take a HESI entrance exam. The school also offers an assistant diploma; required entrance scores for this program are lower.
Des Moines Area Community College in Ankeny and Iowa Western Community College in Council Bluffs have both been in the business of educating veterinary technicians for more than a decade and have produced solid results. Students are admitted based on a point system.
Student and Professional Resources
Iowa veterinary technicians are under the regulatory control of the Iowa Board of Veterinary Medicine (http://www.iowaagriculture.gov/animalIndustry/IowaVetBoard.asp).
Some Iowa veterinary technicians seek membership in the Central Iowa Veterinary Technician Association (http://www.civta.com).