Vet Tech School in Indiana: Becoming a Vet Tech
Purdue University has changed the title of its two- and four-year vet tech programs from veterinary technology to veterinary nursing. Purdue is not the only organization that feels this title gives people a better sense of what professionals in this vital career actually do on the job. There is a national movement toward instituting universal high standards and a title that reflects the role. A vet tech may, in some ways, though, be more of a 'technician' than the average nurse. This is because radiographic imaging and basic lab tests — tasks that in the very specialized world of human healthcare are often handled by a dedicated staff – are a frequent part of the job.
Vet tech is one of several types of veterinary support staff. It's a step above veterinary assistant. While vet tech is not a step up to veterinarian, there are opportunities for advancement. Techs may develop expertise in specialized branches of veterinary medicine and/ or take on leadership roles at veterinary practices.
Indiana uses the word registration. An Indiana vet tech is known as a Registered Veterinary Technician, or RVT. Standards are on a par, though, with licensure, and a well-known national professional association calls the credential compulsory (https://cdn.ymaws.com/www.navta.net/resource/resmgr/vn_initiative/VeterinaryNursingMap.html).
Top Vet Tech Schools in Indiana
Purdue University offers both online and distance learning options. Students who opt to attend school on campus in West Lafayette can earn a Bachelor's of Science; an associate degree is also available. There is an international practicum option. Purdue boasts very high three-year VTNE exam score pass rates, especially for the on-campus program — here the 2015-2018 rate is a perfect 100%.
<!- mfunc feat_school ->
Featured Programs:
Sponsored School(s)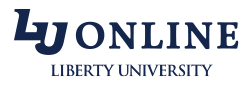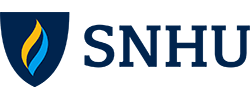 <!- /mfunc feat_school ->
The Vet Tech Institute at International Business College in Indianapolis also boasts an AVMA-accredited program: an associate program that can be completed in as few as 18 months. The hands-on component includes kennel duty and, ultimately, an eight-week internship.
Becoming a Vet Tech in Indiana
Education and examination provide the foundation for credentialing.
The American Veterinary Medical Association is the programmatic accreditor. The AVMA website lists accredited programs around the nation (https://www.avma.org/ProfessionalDevelopment/Education/Accreditation/Programs/Pages/vettech-programs-all-programs-list.aspx).
Accredited programs are offered at the associate's and bachelor's level. Most programs nationwide award an associate's degree, and this is the level of education that is generally expected. Indiana does have a bachelor's program – and a bachelor's completion option for those who begin at the associate's level. Project management is among the concepts that is taught at the bachelor's level in Indiana.
Indiana requires a national examination and a state jurisprudence examination. The national exam is the VTNE, in widespread use around the country. The licensing authority refers candidates to the American Association of Veterinary State Boards for information.
Indiana requires a criminal background check.
State credentials are up for renewal every other year. The current requirement is for 16 hours of continuing education during the two-year cycle.
Indiana Vet Tech Employers
Veterinary practices run the gamut from single veterinarian practices to huge 24/7 facilities. Some veterinary clinics have national affiliations or are part of smaller local chains. Noah's Animal Hospitals is an eight-facility "family" of veterinary hospitals serving central Indiana.
The following are among the Indiana practices that utilize multiple Registered Veterinary Technicians:
• Morris Animal Hospital and Laser Surgery Center in Granger
• The Paw Patch Veterinary Hospital in Indianapolis
• Pet Pals Holistic Veterinary Hospital in Indianapolis
• Dupont Veterinary Clinic in Fort Wayne
• Parkside Animal Hospital in Fishers
• Cottage Animal Clinic of Carmel
Veterinary practices are a varied set, as even the names sometimes suggest. Pet Pals Holistic Veterinary Hospital boasts Ozone Therapy and Traditional Chinese Medicine as well as conventional treatments. West Michigan Street Veterinary Clinic in Indianapolis is walk-in only.
Veterinary technicians can work in settings besides animal hospitals and veterinary offices, as local schools note.
Vet Tech Advancement Opportunities
Veterinary technicians may build their resumes through experience, formal education, and advanced certification.
While the official title for a bachelor's level graduate is still RVT, the term "technologist" is sometimes employed. Purdue lists the following among the more advanced roles that would be appropriate for a professional at this level: animal behavioral counseling, hospital team leadership, wildlife rehabilitation, and shelter medicine.
Some practices designate particular veterinary technicians as "lead".
The following is an example of the type of position where experience may be a big plus: a 'Versa Technician' for Purdue University Veterinary Teaching Hospital, working across departments. The teaching hospitals states that they have Veterinary Technician Specialists ()VTS vet techs in fully eight specialties. Various types of experience are listed as preferred qualifications from emergency/ critical care to teaching.
VTS certifications are granted by academies of the National Association of Veterinary Technicians in America (https://www.navta.net/page/specialties?).
Indiana Vet Tech Salary and Career Outlook
Indiana veterinary technicians earned a median salary of $31,720 in 2018 according to BLS estimates; this is based on an hourly wage of $15.25. Veterinary technicians at the 10th percentile — sometimes characterized as entry-level — earned $22,550 while those at the 90th percentile earned $41,410. Multiple factors come into play in determining salary, including work setting.
Official vet tech occupational growth projections paint a rosy picture — 27.3% growth in Indiana between 2016 and 2026.
Student and Professional Resources
Licensing information and forms are available from the Indiana Board of Veterinary Medical Examiners (https://www.in.gov/pla/2655.htm) The licensing agency can be reached by phone at (317) 234-2054 or by email at 'pla8 at pla.IN.gov'.
The Indiana Veterinary Technician Association is an additional professional resource (http://indianavta.com/index.html). Students pay a nominal state fee for membership (currently $10).