Vet Tech School in Illinois: Becoming a Vet Tech
The Illinois Department of Economic Security defines a veterinary technician as someone who works under direction and control to perform veterinary tasks (http://www.ides.illinois.gov/Lists/OccupationsList/OccupDispForm.aspx?ID=307). The following are among the duties cited: assisting with procedures and preventative activities, collecting and testing patient specimens, recording information, and preparing both animals and instruments for surgery.
The Illinois Veterinary Medical Association has included among its resources a poster illustrating what different segments of the population, from society as a whole to the vet tech's mom thinks veterinary technicians do: everything from examine animals like ocelots with a stethoscope to scoop animal waste. The graphic also shows a bit of what they really do. While some vet techs do work with wildlife, it's quite a small minority, and cleaning up after animals – though sometimes necessary– is well below a veterinary technician's skill level.
Illinois certifies its veterinary technicians. The official title is Certified Veterinarian Technician.
Top Vet Tech Schools in Illinois
Joliet Junior College offers an associate's program through its Agriculture Sciences Department. The program is 74 credits and includes 57 hours of core major requirements. There are two clinical care rotation courses. Joliet Junior College boasts a three-year first time VTNE pass rate well into the 90s. The school states they have had some attention nationally as a model program.
<!- mfunc feat_school ->
Featured Programs:
Sponsored School(s)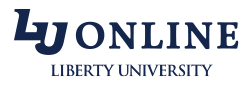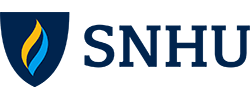 <!- /mfunc feat_school ->
Parkland College also boasts a first time licensing examination pass rate of more than 94% during the 2015 to 2018 cycle. This is Illinois' oldest program, accredited since 1976. The school has a competitive admission process. Prior experience is not required but may boost score.
Rockford Career College, yet another high achiever, boasts a first-time pass rate above 85%, far above the average. It's not all about tests, though, here as in other accredited schools. Students can expect some real world experience before they're done.
Becoming a Vet Tech in Illinois
State certification is based on education and examination.
The prospective veterinary technician will need to complete a program that holds accreditation through the American Veterinary Medical Association, Committee on Veterinary Technician Education and Activities.
In-state programs all award an Associate of Applied Science. Most programs around the nation award an associate degree; there are some bachelor's programs. Accredited veterinary technician programs include experience with animals in veterinary settings. Academic courses may be offered in different formats. Some students to choose to enroll in distance programs that allow them to do their clinical hours at a convenient location.
The required exam is the Veterinary Technician National Examination. An Illinois candidate will apply to the Department of Financial and Professional Regulation before taking the examination. The examination is available during limited testing windows; the candidate may apply before graduation.
A veterinarian technician who is currently certified in another state may be licensed without examination if he or she has passed a comparable one.
The renewal period is 24 months. Illinois sets a continuing education requirement. State regulation lists approved CE providers (http://www.ilga.gov/commission/jcar/admincode/068/068015050000550R.html).,/p>
Veterinary technicians can pursue voluntary specialty certifications; these are awarded by a national third part organization.
Veterinary Technician Duties
Parkland College notes vet techs pretty much do it all, except diagnose, prescribe, or perform surgery — these duties are very much the realm of the veterinary doctor. State regulation makes explicit a few "tech level" prohibitions, including clamping calves' tails. It places many duties as potentially within their realm, provided the appropriate level of supervision was given, among them venipuncture, IV catheter, microchip placement, and chemotherapy. Fine needle aspiration and dental prophylaxis are among the tasks that would need a relatively high level of supervision. Some tasks take place in the laboratory: do bacterial streak and culture, process lab samples. On a humorous note, the Illinois Veterinary Medical Association also has among its resources a downloadable "You know you're a vet tech if…" graphic; one of the big tip-offs apparently is when the black light goes on in a night club and you check for ringworm.
Vet Tech Work Settings
Veterinary technicians typically work with companion animals. One will find them at Furever Family in East Moline and countless other clinics and hospitals around the state. The state's colleges have provided information about work settings and note that many are possible. Joliet Junior College has provided quite a long list which includes large and small animal practices, medical research facilities, humane society and animal control organizations, wildlife organizations, governmental practices, colleges of veterinary medicine, veterinary supply organizations, and food inspection.
In mid-2019, big name animal hospitals are well-represented in Illinois vet tech job ads, organizations like Banfield Pet Hospital, VCA Animal Hospitals, and MedVet. Many local practices were also in the market. There were specialty practices as well as general ones. An ophthalmology practice sought an experienced tech. Some practices had a population focus less common than "small animal". At least one came from a felines-only practice. Another was from an equine practice. The ASPCA Animal Poison Control Center sought a vet tech as did several shelters and rescue organizations. One could find a couple laboratories advertising. One was a large veterinary company with a presence around the nation.
Vet Tech Salary in Illinois and Career Outlook
Full-time Illinois veterinary technicians made a median salary of $35,400 in 2018, according to BLS estimates. Those at the higher end of the pay scale made more than twice what those at the low end did; the 10th percentile wage was $25,240; the 90th percentile wage, $51,630.
The Champaign-Urbana, IL metropolitan area is #6 in the nation with regard to vet tech job concentration. The greater Chicago area is #2 in terms of sheer numbers.
0fficial job projections call for 19.7% veterinary technician job growth in Illinois between 2016 and 2026. With a population like Illinois', this translates into quite a few jobs!
Veterinary Technician Student and Professional Resources
Illinois veterinary technicians are under the jurisdiction of the Illinois Department of Financial and Professional Regulation (IDFPR). Information and forms can be found on the website (https://www.idfpr.com/profs/vet.asp).
The Illinois State Veterinary Medical Association has provided links to state, national, and international resources for vet techs (https://www.isvma.org/certified-veterinary-technician-resources/). Among them are links to the academies that award veterinary technician specialty certifications.