Vet Tech School in Idaho: Becoming a Vet Tech
Technology is changing veterinary care – and it's also changing the vet tech profession! State of the art technology can help students get a high caliber veterinary technology education even if they live in a rural part of Idaho. There is currently just one accredited program in the state. However, there are also accredited distance programs. A student will need a relationship with a clinician in order to fulfill his or her clinical requirements. This is the beginning of the professional journey. Once employed, vet techs may find themselves in cutting edge hospitals and laboratories.
Vet techs are instrumental to pet care. Some leaders want to see the job title changed from veterinary technician to veterinary nurse. Vet techs may have many technical duties like running lab tests, taking x-rays, and cleaning and sterilizing equipment, but they function largely in a nursing role.
Idaho veterinary technicians are licensed. Idaho veterinarians may also utilize assistants who are not licensed to carry out duties that relate to veterinary practice. Both assistants and technicians participate in direct care and indeed both can carry out routine duties like taking animals' temperature or administering some types of prescribed medication under indirect supervision. Ultimately veterinarians bear responsibility for ensuring that both their technicians and assistants are carrying out duties that they are competent to perform.
State code limits certain activities that require high levels of professional judgment or clinical expertise to veterinarians. However, there's depth and breadth to potential technician duties. The following are among those noted in recent job ads: drawing blood, performing dental cleanings, monitoring patients who are under anesthesia, administering anesthesia under close supervision, measuring medications, administering vaccines, shaving surgical areas, placing catheters, and maintaining medical records.
<!- mfunc feat_school ->
Featured Programs:
Sponsored School(s)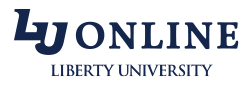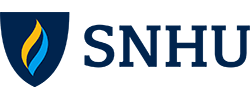 <!- /mfunc feat_school ->
Individual practices different staffing needs. Idaho Falls Veterinary Emergency Clinic, one of the state's many private veterinary practices, has written very different job descriptions for its veterinary assistants and veterinary technicians. Assistants have animal handling duties and lab duties and carry out basics like feeding and bathing. Technician roles include radiology and assistance with medical procedures.
Veterinary technicians nationwide work primarily with small companion animals, but this is scarcely the only role or job setting. In some parts of Idaho, one will find a quite a few large animals. Accredited vet tech programs prepare future techs to work with a range of animal populations.
Becoming an Idaho Veterinary Technician
The Idaho credential depends on education, examination, and demonstration of acceptable character.
Generally, a person needs to graduate from a program that is accredited by the American Veterinary Medical Association (AVMA), is determined to be equivalent, or is otherwise Board-approved. An exception is made for a person who has earned a DVM, VMD, or equivalent degree in veterinary medicine. If the degree was in another country, the person will need to demonstrate that he or she has graduated from a veterinary school.
The candidate will need to pass both a national exam and state jurisprudence exam.
Credentialing is also dependent on good character. The prospective licensee will need two individuals to certify this at the time of application. A criminal background check is also required. The minimum age is 18.
Applications are considered at Board meetings. Temporary permits may be issued in the interim.
Certification is renewed annually. Idaho veterinary technicians are responsible for completing 14 hours of continuing education every two years. Continuing education is considered approved if it appears on the American Association of Veterinary State Board's Continuing Education Registry or has been approved by the Idaho Board. State regulation sets limits on some types of courses.
Idaho Employers
Idaho Veterinary Hospital in Nampa is an AAHA-accredited animal hospital with five veterinarians and a fairly large support team.
Willowcreek Animal Hospital in Idaho Falls is a full-service facility that sees small and large animals. The practice boasts five veterinarians and a support staff with varying credentials.
River City Veterinary Hospital in Meridian provides a range of services for companion animals, or as they term them "four-legged family members". The practice boasts status as a Gold Level Cat Friendly Certified Practice; their entire team has had Fear Free professional training.
The following are among the state's other veterinary practices:
• Hendricks Veterinary Hospital in Boise
• Emergency Veterinary Hospital of Coeur d' Alene
• Meridian Veterinary Hospital
• Pend Oreille Veterinary Service in Ponderay
Vet Tech Salary in Idaho and Career Outlook
Idaho vet techs earned an average of $15.22 an hour or $31,660 a year in 2018.
There is a relatively wide range. The following are salaries at different points along the continuum:
• 10th percentile: $23,220
• 25th percentile: $26,380
• 50th percentile: $29,900
• 75th percentile: $34,820
• 90th percentile: $38,720
18.6% occupational growth has been projected for the 2016 to 20126 decade.
Top Vet Tech Schools in Idaho
The College of Southern Idaho in Twin Falls has been AVMA-accredited for 20 years. The three-year 2015-2018 VTNE pass rate is above the national average. Students should be prepared for a selective admission process. The program will look for recommendations as well as indicators of academic success. The prospective student will have an interview. He or she will need, at minimum, 16 observation hours before entering the program. A person can expect to have met this requirement if he or she has worked for a veterinarian.
Student and Professional Resources
Information about veterinary technician licensure is available from the Idaho Board of Veterinary Medicine (https://elitepublic.bovm.idaho.gov/IBVMPortal).
The Idaho Society of Veterinary Technicians and Assistants is an additional professional resource. One can turn to the ISTVA website for information about continuing education and other events of interest to veterinary technicians (http://isvta.org/).