Vet Tech School in Hawaii: Becoming a Vet Tech
Veterinary Technician has become a licensed profession in Hawaii, and it's no surprise. Veterinary technicians play a major role in animal healthcare. The Hawaii Veterinary Medical Association likens the role of the vet tech to that of the RN — and they're scarcely the only ones to make the comparison.
The Hawaii Veterinary Technician Association calls the law title protection. In order to call oneself a veterinary technician in Hawaii, one must hold a state credential. Otherwise one is an assistant. Veterinary practices employ support staff at different levels, but they may require a high level of expertise, and both breadth and depth. Windward Community College states that the American Veterinary Medical Association has identified more than 200 skill sets as essential for technologists.
Some Hawaii employers cite the credential as a job requirement. A well-known animal hospital, for example, with sites around the nation, recently placed an ad for a credentialed veterinary technician in Pearl City. So did a Hawaii-based emergency and specialty veterinarian practice.
Individuals who hold a license or certificaton are at an advantage in many locales. Some states set a defined scope of practice for veterinary technicians – and some have been credentialing them far longer than Hawaii has.
<!- mfunc feat_school ->
Featured Programs:
Sponsored School(s)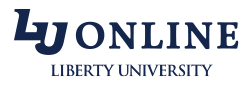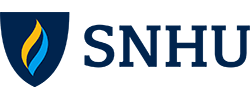 <!- /mfunc feat_school ->
A Top Vet Tech School Option
The Windward Community College in Kaneohe offers an Associate of Science The program is 73 credits — this is typical. A student can achieve a veterinary assistant certificate after one year. Ther second year curriculum includes clinical procedures and lab experience with large animals and exotics; it also brings in advanced and specialized skills needed for companion animal practice.
Becoming a Hawaii Vet Tech
More change is on the way. The veterinary technician world is increasingly becoming one where formal education is required, even when one has spent quite a few years in a veterinarian office. Hawaii Professional and Vocational Licensing announced in 2018 that their practical experience route – a way of grandfathering — was nearing its conclusion (https://cca.hawaii.gov/pvl/programs/veterinarytechnician/veterinary-technician-important-announcements). The last day to submit practical experience forms (and receive alternative approval to take the licensing examination) would be in 2021. In the future, there will be just two paths to licensure: completion of an accredited program or a credential in good standing in another state.
Most programs award associate's degrees. The American Veterinary Medical Association's Committee on Veterinary Technician Education and Activities is the accrediting body.
A student who studies veterinary technology in the Honolulu area can earn a dental assisting certificate en route to a dental technology two-year degree. Among the second year curricular areas — taught after the assistant certificate has been awarded – are diagnostic imaging, anesthesia and dental care, and anesthesia and surgical assisting.
Although Hawaii has just one accredited veterinary technology program, a student may have the opportunity to enroll in a distance school and complete his or her clinical hours locally. The AVMA website includes a list of accredited programs, some of which have broader geographical reach than others.
Ultimately, licensure in Hawaii (as in most states) depended on achieving a passing score on the American Association of Veterinary State Boards (AAVSB) National Veterinary Technician Examination.
Among the other requirements: having attained at least the age of 18.
Hawaii credentials are renewed biennially.
The Hawaii Veterinary World
Location has some impact on pathologies. Hawaii has quarantine laws that are different than those of the rest of the nation.
Hawaii Veterinarian Practices
The following are among the Hawaii practices that utilize veterinary technicians:
Pet Hospitals of Hawaii has several locations in Hawaii. Wahiawa Pet Hospital lists dental cleaning, venipuncture, and radiology among the tasks vet techs do. The Waipahu Waikele Pet Hospital was selected Best of Hawaii by the Star Advertiser in 2019.
The Maui Animal Clinic has three locations: South, Central, and West. The Maui Animal Clinic, advertising for veterinarian technicians for two of its locations in 2019, noted they were seeking individuals at the entry level but could give their techs a good place to grow. The website lists several techs who have "lead veterinary technician" as their position title.
The Animal House Veterinary Center is located in Ewa Beach. The website lists seven technicians.
VCA Animal Hospital has more than one Hawaii branch; PetVet has a Hawaii presence.
Veterinary technicians are employed by various organizations that raise or rehabilitate animals. The Humane Society and the SPCA were both among the organizations advertising for veterinary technology or assistance in 2019.
Career Outlook and Vet Tech Salary in Hawaii
The median salary for a Hawaii veterinary technician in 2018 was $35,840 or $17.23 an hour. Veterinary technicians at the 10th percentile earned $27,720 while those at the 90th percentile earned $46,460.
Hawaii's veterinary technician occupation has been projected to grow by 14.3% over the course of the 2016 to 2026 decade.
Student and Professional Resources
The Hawaii Department of Commerce and Consumer Affairs is the licensing authority for veterinary technicians. Application forms are available for download. The Veterinary Technician Program can be reached at 'vet_tech at dcca.hawaii.gov'.
The Hawaii Veterinary Technician Association is a resource for the state's veterinarian technicians and aspiring technicians. During the transitional period, the organization is sponsoring study sessions to help vet techs who were trained on the job prepare for the national examination. The website includes contact information for vet techs on neighbor islands who wish to participate via video chat (https://hvta.org/study-sessions-vtne-prep/). Individuals with questions about licensing have been invited to contact the organization.
The Hawaii Veterinary Medical Association website is a source of general information about Hawaii veterinary technology. Included are links to resources (https://hawaiivetmed.org/veterinary-technicians-and-assistants).