Vet Tech School in Florida: Becoming a Vet Tech in FL
The Florida Veterinary Medical Association is among the state's veterinary technician credentialing bodies, and one of its leading authorities on the profession. The FVMA states that veterinary technicians work under veterinarian direction to carry out duties like providing animal nursing care and surgical assistance, instructing clients, taking radiographic images, and running lab tests. The level of supervision required, they note, is determined by the state's practice act.
Florida is a voluntary certification state. While certification is not required by the state, it is required by some employers. Third party certification requires that professionals meet standards at a level that is expected in many states. The standards are higher than some as there is just one route: the standard educational one.
Unlike most states, Florida also has a certification for veterinary assistant. This is a lower credential.
Becoming Certified as a Veterinary Technician in Florida
There are two certifying bodies for veterinary technicians in Florida. Major requirements are the same for each. Prospective vet techs complete a program accredited by the American Veterinary Medical Association and then take the Veterinary Technician National Exam (VTNE). The American Association of Veterinary State Boards (AAVSB) administers the VTNE.
<!- mfunc feat_school ->
Featured Programs:
Sponsored School(s)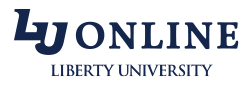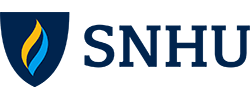 <!- /mfunc feat_school ->
Candidates will go through the Florida Veterinary Technician Association (http://thefvta.net/page-1126262) or the Florida Veterinary Medical Association (https://fvma.org/certification/certified-vet-technician/). The FVTA states that the first cycle through their organization is free to new Florida graduates who meet certification requirements.
Renewal is, in both cases, biennial. Veterinary technicians are to earn 15 hours of continuing education during the renewal cycle.
Florida Vet Tech Employers
Florida veterinary practices are many and varied, especially in the big cities. Employment can be found in specialty and emergency practices, general small animal practices, feline-only practices, and 'exotics' practices, among others. Some practices have special certifications; they may for example, tout their "fear-free" certification. Some even incorporate integrative therapies. Pasco Veterinary Medical Center, for example, offers holistic services as well as the traditional Western ones.
The following are among the many practices where vet techs are employed:
• Tampa Veterinary Hospital
• Seiler Animal Hospital in Fort Lauderdale
• Animal Emergency Clinic of Saint Petersburg
• Sky Lake Animal Hospital in North Miami
• Panda Animal Clinic in Hialeah
Some positions of course require more expertise than others. In some cases, one must be certified to receive consideration. In other cases, experience will be accepted in lieu of credentialing. This was the case with a recent posting for a technician for a veterinary heart institute. The organization did seek someone who was interested in pursuing specialization.
The University of Florida College of Veterinary Medicine Small Animal Hospital has quite a few credentialed veterinary technicians onboard. They often have roles within specialized veterinary areas like anesthesia and pain management, oncology, intensive care unit and triage, primary care and dentistry, and integrative medicine. Some do diagnostic imaging. In this setting, one will see an occasional VTS by a technician's name – this signifies specialty certification through the National Association of Veterinary Technicians in America (NAVTA).
Southeast Veterinary Neurology is another practice where there is a good deal of specialization. Veterinary technicians work under Board-certified veterinary neurologists. Not surprisingly, a large veterinary hospital of this type offers the potential for advancement. There are lead veterinary technicians in areas like intensive care and surgery. One CVT works as canine rehabilitation nurse.
Some vet techs work outside the traditional hospital or clinic. The Cat Depot Rescue and Adoption Center was among those hiring in 2019.
Becoming a Certified Veterinary Assistant
In order to earn the Certified Veterinary Assistant credential, signifying competence in the less demanding role of assistant, a person must complete an Animal Care Technologies training program or a program offered through a partner clinic or animal hospital. Some programs are offered at the high school level. A candidate must demonstrate a number of skills competencies. The credential is not actually awarded until the person has had at least 500 hours of experience, but the candidate can test and apply for CVA PPE, a status that may be referred to as "pending practical experience". CVAs are granted membership in the Florida Association of Certified Veterinary Assistants (FACVA).
Vet Tech Salary in Florida and Career Outlook
Florida veterinary technicians earned a median $32,230 in 2018; the mean was a slightly higher $33,280. Those at the 90th percentile earned $45,570 while those at the 10th percentile earned $22,170.
The Florida veterinary technology occupation has been projected to see 32% growth between 2016 and 2026.
Vet Tech Programs in Florida
St. Petersburg College offers multiple degree options. St. Petersburg boasts a state of the art facility situated by Pinellas County Animal Services. The program is among the older programs in the nation; it was first accredited in 1978. The foundational AS can be completed in an online or on-campus format. Students who opt for bachelor's completion can select a clinical, management, or combined track. The school states that the bachelor's can provide a foundation for positions in management, research, or teaching.
Miami Dade College offers an on-campus associate's program. Program-specific courses are offered at the medical campus. The school assigns students a facility at which to do their clinical hours. Miami-Dade touts its high VTNE pass rate.
Hillsborough Community College in Plant City offers an associate degree program. The school has a strong examination pass rate and notes that an articulation agreement with St. Petersburg facilitates the process for those who want to continue for a bachelor's.
Vet Tech Student and Professional Resources
The Florida Veterinary Technicians Association is a membership organization that provides continuing education, networking opportunities, and information about professional issues and volunteer opportunities (thefvta.net/). Some opt for membership as early as their student days. Information about certification is available on the website; those needing additional support can email "certification at thefvta.net".
The Florida Veterinary Medical Association is another source of professional resources (https://fvma.org). Professionals who are certified by FVMA enjoy membership in an affiliate organization, the Florida Association of Credentialed Veterinary Technicians (FACVT).