Veterinary Technician School in Colorado: Becoming a Vet Tech
Colorado has multiple veterinary technology programs. They're preparing students for tomorrow's work world as well as today's. Colorado has a job concentration well above the norm. The Colorado veterinary technology occupation, moreover, has been predicted to grow by 36.5% across the 2016 to 2026 decade, well above even the national average for this expanding profession.
Veterinary technician credentialing is not mandatory to work under a veterinarian in Colorado, though some positions require it. It is an asset for hiring and advancement.
Veterinary technicians most often work in private veterinary facilities, but may work for various organizations where animals are raised, rehabilitate, or cared for.
Top Vet Tech Schools in Colorado
The Colorado Mountain College program has been fully accredited for more than 40 years. It received an Award for Excellence from the Colorado Commission on Higher Education.
<!- mfunc feat_school ->
Featured Programs:
Sponsored School(s)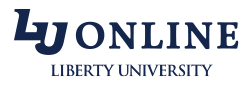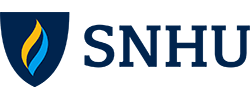 <!- /mfunc feat_school ->
The Colorado Academy of Veterinary Technology, also fully accredited, offers an eight quarter program that culminates in internship. At the early stages, students take general coursework like biochemistry and medical mathematics. The Colorado Academy of Veterinary Technology touts its small class sizes.
The Bel-Rea Institute of Animal Technology in Denver more than 40-year history. The large campus features corrals, barns, and more than 80 animal residents. The school also has a number of off-site clinical partnerships.
Becoming a Certified Veterinary Technician
Colorado veterinary technicians are certified through a third party. The Certified Veterinary Technician (CVT) credential is considered voluntary.
The prospective Colorado CVT will need to complete a program that is accredited by the American Veterinary Medical Association's Committee on Veterinary Technician Education and Activities (AVMA CVTEA). Later the candidate will take the Veterinary Technician National Examination (VTNE). Individuals who undertake major steps toward certification in Colorado will also be working toward credentialing in states that do license vet techs. Completion of an accredited program is a required, preferred, or accepted path in all states, though some still have alternative paths in place. The VTNE is used by the majority of states.
The AVMA website lists seven fully accredited programs in Colorado, two of which are branches of the same organization. The schools spread their reach over much of the state. The AVMA website also lists accredited distance programs.
The state certifying body is the Colorado Association of Certified Veterinary Technicians – which also holds status as the largest vet tech professional association in the nation.
The Colorado Association of Certified Veterinary Technicians maintains a directory of Colorado-certified CVTs.
Colorado requires professionals transferring their credential into the state to provide evidence that they are graduates of AVMA-accredited programs.
Specialization
Even the CVT isn't the highest a vet tech can aspire to. There are also specialty certifications, adjunct to the primary one. The Colorado Academy of Veterinary Technology has stated that specialization is among one's best options for increasing earning potential. Here and there, veterinary practices note specialized skills on their technician's bios. Yorkshire Veterinary Hospital in Colorado Springs has a VTS (Veterinary Technician Specialist) with a specialty in dentistry practice and notes that there are a limited number of technicians in the nation with this credential.
Colorado Employers of Veterinarian Technicians
The following are among the state's many veterinary practices:
• High Plains Veterinary Hospital in Colorado Springs
• Goldsmith Veterinary Clinic in Denver
• The Center for Animal Wellness in Denver
• Mile High Animal Hospital of Aurora
• Pine Creek Veterinary Hospital in Colorado Springs
• Fillmore Veterinary Hospital in Colorado Springs
• Dublin Animal Hospital in Colorado Springs
• Timberline Animal Hospital in Fort Collins
• Park Animal Hospital and Wellness Center in Denver
• All Pets Center in Grand Junction
Veterinarian practices may denote staff as assistants or technician; technician signifies more technical skills. Sometimes they list both technicians and Certified Veterinary Technicians or CVTS, the latter title indicating they have completed the state certification process. Some practices note a lead veterinary technician.
Veterinary practices have teams of varied size due to the level of credentialing they require or favor as well as their overall size. Animal Hospital of Colorado Springs currently lists eight veterinary technicians. Urban Vet in Denver boasts ten Certified Veterinary Technicians, including three noted as lead. Seeking new talent in 2019, the business noted certification as a veterinary technician and some prior experience as a technician or assistant; like many, it was touting benefits.
One specialty and emergency hospital that advertised in 2019 listed a year of experience as a preferred qualification for a range of positions. Two years of vet tech experience was mandatory for hiring in cardiology; the hire would have the opportunity to learn advanced cardiology care skills.
Salary and Career Outlook
Colorado had the highest veterinary technician concentration in the nation, according to 2017 data from the Bureau of Labor Statistics. The Denver-Aurora-Lakewood area had the third highest job concentration of any metropolitan area; the Grand Junction area also made the top ten list. The Northern Colorado nonmetropolitan area meanwhile came out on top when measured against all nonmetropolitan areas for which data was collected.
The median salary for a Colorado veterinary technician was $17.34 an hour or 36, 060 in 2018, with those at the 10th percentile making $12.85 and those at the 90th percentile making $23.03.
Earnings are influenced by work setting as well as qualifications. Colorado Academy of Veterinary Technology that state and national often lucrative but that positons in these settings are limited.
Student and Professional Resources
The Colorado Association of Certified Veterinary Technicians is a source of general information as well as credentialing information (https://cacvt.org/).