Health Care Schools in Nevada – NV
Nevada is part of the trend of vastly expanding health care jobs in the United States. Many factors, including an aging baby boomer population as well as a large percentage of health care workers approaching retirement, are contributing to this impending worker shortage.
Fastest Growing Health Care Careers in Nevada
Nevada Health Care Specialty Schools & Events
Some of the fastest growing health care careers according to America's Career InfoNet are as follows: Medical transcriptionist, personal and home care aides, home health aides, physician assistants, medical assistants, dental assistants, dental hygienists, medical scientists, and forensic science technicians. The job of medical transcriptionist is in fact the third fastest-growing job in the state, growing at a rate of 89%, and home care aides and home health aides and are in the top 10 growing careers in the state. These jobs require a varied level of training and education, and not all are jobs traditionally associated with health care, such as the medical transcriptionist, which involves transcribing dictated reports made by doctors.
<!- mfunc feat_school ->
Featured Programs:
Sponsored School(s)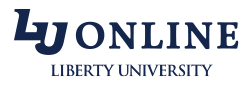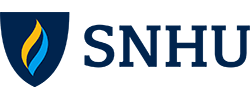 <!- /mfunc feat_school ->
Largest Health Care Job Employers in Nevada
Even in Nevada, a few of the largest employers are hospitals or health centers. Below is a list of some of the biggest.
University Medical Center Hospital: Located in Las Vegas, it employs roughly 3,600 people. It is the premier teaching hospital in the state, and serves Southern Nevada as well as parts of California, Utah, and Arizona. It is also the primary facility available for the millions of visitors who come to Las Vegas every year.
Renown Health: Formerly Washoe Medical Center, this not-for-profit institution changed names in 2006, but continues to serve northern Nevada as it has for over 140 years. Located in Reno, it employs just over 3,000 people and is the largest not-for-profit health network in the state.
Sunrise Hospital and Medical Center: Also located in Las Vegas, it employs roughly 3,000 people. It is the largest comprehensive acute-care medical complex in Nevada, and one of the largest privately-owned hospitals in the country.
Sunrise Children's Hospital: Located on the Sunrise Medical Center Campus, this is a premier facility and employs nearly 3,000 people in Las Vegas.
These impending job shortages in health care will translate into huge opportunity for consistent, stable jobs. Find out what health care career is right for you and the educational path that can take you there. Start here by requesting program information from the schools below.
Schools in Nevada Offering Health Care Career Focused Programs
College of Southern Nevada – Las Vegas, NV:
Programs:
RN Program – Associate's
Practical Nursing
Clinical Laboratory Sciences
Dental Assisting Clinical
Dental Hygiene
Diagnostic Medical Sonography
Occupational Therapy Assistant
Ophthalmic Technology
Phlebotomy
Physical Therapist Assistant
Radiation Therapy Technology
Cardiorespiratory Sciences / Respiratory Therapy
Emergency Medical Services
Health Information Technology
Medical Office Assisting
Pharmacy Technician
Surgical Technology
Veterinary Technology
Nursing Assistant
Great Basin College – Elko, NV:
Programs:
Bachelor's of Science in Nursing
RN Program – Associate's
Radiology Technology
Certified Nursing Assistant
Emergency Medical Services Program
Social Work
Human Services
Fire Science Management
Medical Coding and Billing
Medical Transcription
Office Technology
Truckee Meadows Community College – Reno, NV:
Programs:
Dental Assisting/Assistant
Dental Hygiene/Hygienist
Emergency Medical Technology/Technician (EMT Paramedic)
Medical Administrative/Executive Assistant and Medical Secretary
Medical Office Assistant/Specialist
Medical Radiologic Technology/Science- Radiation Therapist
Nursing/Registered Nurse
Psychiatric/Mental Health Services Technician
Substances Abuse/Addiction Counseling
RN Program – Associate's
Biology
Dietetic
Dietetic Technician
Health Sciences
Massage Certificate Program
Medical Imaging
Mental Health Services
Mental Health Technician
Nursing Assistant
Psychology
Radiologic Technology
Veterinary Technology
University of Nevada-Las Vegas – Las Vegas, NV:
Programs:
Bachelors in Nursing
Comprehensive Medical Imaging
Health Physics
Nuclear Medicine
Health Physics (M.S.) and Radiochemistry (Ph.D.)
B.S. in Kinesiological Sciences
B.S. in Nutrition Sciences
B.S. in Athletic Training
Doctor of Physical Therapy
Health Care Administration Policy
Health Promotion
MPH
Public Health PhD
Health Administration (Masters)
MSN and PhD in Nursing
Doctor of Nursing Practice (DNP)
School of Dental Medicine
University of Nevada-Reno – Reno, NV:
Programs:
Bachelors in Nursing
Addiction Treatment and Prevention Services [Advanced Graduate Certificate]
Addiction Treatment Services [Certificate and Licensure, Minor]
Bachelor of Science/Doctor of Medicine [BS]
Bioethics [Certificate and Licensure]
Clinical Nurse Leader [Certificate and Licensure]
Community Health Sciences [BS, Minor]
Doctor of Medicine [MD]
Doctor of Medicine/Doctor of Philosophy [MD/PhD]
Doctor of Medicine/Master of Public Health [MD/MPH]
Gerontology [Certificate and Licensure, Minor]
Health Care Ethics [Minor]
Nurse Practitioner [Advanced Graduate Certificate]
Nursing [MS]
Nursing Education [Advanced Graduate Certificate]
Nursing/Public Health [MSN, MPH]
Nutrition [BS, Minor, MS]
Public Health [MPH]
Social Work [BSW, MSW]
Speech Pathology [BS, MS, PhD]
Substance Abuse Prevention Services [Minor]
Western Nevada College – Carson City, NV:
Programs:
Certified Nursing Assistant
Deaf Studies
American Sign Language
Emergency Medical Services
Laboratory Technician – Phlebotomy
Public Safety Telecommunicator
RN Program – Associate's