Public Health Degrees in Michigan: Putting your degree to work in assessment, policy development, and assurance
According to the Michigan Department of Community Health, public health has three core duties: assessment, policy development, and assurance. Public health is assessed at the population level. Duties are shared among many stakeholders, some of whom count public health as their primary professional responsibility. Public health professionals often have education at the graduate level.
Select a Michigan Public Health Topic:
Michigan Public Health Systems
The Michigan Department of Community Health (MDCH) has responsibility for public health and for Medicaid, developmental disabilities, and mental health services. Some public health responsibilities fall to other state agencies such as the Department of Environmental Quality.
Michigan also has 45 local health departments. Typically they have a much more limited set of duties; among them are emergency management and tuberculosis control.
<!- mfunc feat_school ->
Featured Programs:
Sponsored School(s)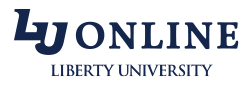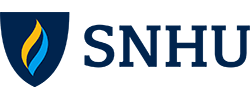 <!- /mfunc feat_school ->
Five of Michigan's local health departments are accredited by the Public Health Accreditation Board (http://www.phaboard.org/news-room/accredited-health-departments). They are among 130 local health departments that have achieved this distinction.
There are also many non-governmental organizations in the public health network. The Michigan Public Health Institute is among the organizations cited. The Michigan Public Health Institute supports many functions, including planning, program evaluation, and research. The Keweenaw Bay Indian Community Department of Health and Human Services is among the organizations the MPHI has partnered with (https://nnphi.org/resource/michigan-strengthens-tribal-health-department-capacity-to-address-priority-health-needs-using-the-guide-to-community-preventive-services/).
Preparing for a Public Health Career
Public health programs are competitive. They like to see a well-articulated vision as well as some related experience, whether volunteer or paid. Students can begin building their knowledge and skills base early.
One option is the Health Occupations Students Association (HOSA). HOSA is a nationwide organization that has chapters at the secondary and post-secondary levels. There are chapters located throughout Michigan (http://www.michiganhosa.org/participating-schools).
Some HOSA members participate in competitions. The following skills competitions may be of interest to future public health professionals:
Epidemiology
Public Health
Public Service Announcement
Health Education
Community Awareness
Transcultural Healthcare
Healthy Lifestyle
The Michigan HOSA website includes links to preparatory resources.
Some people opt to participate in national service programs before completing their education.
A majority of public health degree programs are at the graduate level. Students may choose very specialized programs, focusing on core areas such as environmental health or even sub-disciplines such as 'Environmental Health Sciences: Environmental Quality and Health'. The Master of Public Health (MPH) is the most common master's option. Some schools offer both MPH and MS options; the MS may be more oriented toward research or academia. Many programs are offered at the doctoral level. Some students opt for joint degrees, for example, MPH-MSW or even MPH-JD.
In addition to meeting coursework requirements, master's students spend some time out in the field. In some instances, the internship and culminating project are linked.
Bachelor's programs are also available. Bachelor's students can expect to complete a capstone project.
Michigan Public Health Assessment and Goals
Michigan has carried out several large-scale planning projects in recent years. One is the Michigan Healthy Eating and Physical Activity Strategic Plan: 2010–2020. The Michigan Department of Community Health received a grant from the Centers for Disease Control (CDC) to carry out a State Health Assessment and State Health Improvement Plan (SHIP). Among the many indicators considered were the years of potential life lost to different illnesses and to other causes such as accidents. (When a person dies before age 75, they are considered to have lost potential years of life.)
The current SHIP is in effect from 2012 to 2017. The SHIP includes a significant focus on obesity. At the time the assessment was carried out (2011), Michigan was among the states with the highest prevalence of adult obesity. Obesity-related strategies draw from a summit in 2011; this summit drew approximately 500 participants.
The problem is multi-faceted. The State Health Improvement Plan cites the following research:
Low birth weight appears to contribute to later obesity.
There is a positive association between supermarket access and fruit/vegetable consumption and decreased body mass index in adolescence; there is a negative correlation between convenience store access and these same health indicators.
Urban design contributes to physical activity; urban sprawl, meanwhile, is positively associated with obesity.
The use of licensed characters influences children to select vegetables.
The professional credited with carrying out the literature review is both a Master of Public Health and a Registered Dietitian.
Michigan uses the term "4 x 4" to describe its health goals. Individuals are encouraged to eat a nutritious diet, participate in physical activities, avoid tobacco, and have an annual physical examination.
A wide range of potential coalition activities have been identified, including working with convenience stores to encourage healthy food selection. Partners are to work on a number of from promoting activity in childcare settings to incentiving 4 x 4 through insurance products.
The following are listed among the many partnering organizations credited for their involvement in the Michigan wellness plan:
Blue Cross Blue Shield of Michigan
Inter-Tribal Council of Michigan
MI Food Processors Association
M.O.O.V.E. Detroit
Public Health Careers
The following are examples of 2016 Michigan job postings and expected education level and degree:
Health Policy Analyst for an advocacy organization: master's degree
Community Health Educator for a Native American tribe: Bachelor's in Health Education
Assistant Project Manager for a health coalition: bachelor's required, master's preferred
Program Manager for a state university: Master's in Public Health (or related discipline)
Health Promotion Specialist for a healthcare company: Master's in Public Health
Epidemiologist at the county level: Master's in Epidemiology or Public Health (or other health discipline if experience is sufficient)
Organizations expect varying levels of experience.
Additional Resources
The Michigan Public Health Association is the state chapter of the American Public Health Association (https://www.mipha.org/). The MPHA has a Student Section (https://www.mipha.org/student-section.php).