Master's in Public Health in Massachusetts: Putting your MPH to work in a diverse and dynamic workforce
According to the Massachusetts Department of Public Health strategic plan, the state's healthcare is undergoing rapid change. There are new methods of payment and new models of treatment. Even Accountable Care Organizations are exploring population management.
The public health workforce is diverse and dynamic. Leaders often have graduate degrees – or even dual degrees. Some have clinical training. The Commissioner of the Massachusetts Department of Health, for example, is both a Registered Nurse and a Master of Public Health. Clinical training is not necessary, however. Student enter master's programs in public health with undergraduate degrees in a range of disciplines.
Select a Massachusetts Public Health Topic:
Massachusetts Public Health Infrastructure
The Massachusetts Department of Public Health (MDPH) is the main governmental agency charged with protecting the public health.
<!- mfunc feat_school ->
Featured Programs:
Sponsored School(s)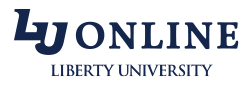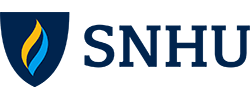 <!- /mfunc feat_school ->
Among the MDPH bureaus and programs are the following:
Community Health
Emergency Preparedness
Environmental Health
Family Health and Nutrition
Infectious Diseases
Smoking and Tobacco Cessation
Substance Abuse Services
There are many divisions and many more services. Family Health and Nutrition, for example, includes the Division for Children & Youth with Special Health Needs, the Early Intervention Division, the Nutrition Division, the Pregnancy, Infancy and Early Childhood Division, and the Office of Data Translation. Family Health and Nutrition also administers the Title V Block Grant for Maternal and Child Health.
Some divisions work cooperatively. The Office of Data Translation (ODT) deals in facts and figures, including data analysis, needs assessment, and surveillance. The ODT supports other divisions and programs such as the Massachusetts Center for Birth Defects Research and Prevention and WIC.
Massachusetts also has local health departments. The Boston Public Health Commission is the oldest health department in the United States. One of Massachusetts' local health departments has the distinction of being accredited by the Public Health Accreditation Board; it is the Worcester Division of Public Health/Central Massachusetts Regional Public Health Alliance.
Massachusetts Public Health Goals
Massachusetts, like many states, has been engaged in a goal setting process that involves many people working across organizations. The Massachusetts State Health Improvement Plan (SHIP) was published in October of 2014 (http://www.mass.gov/eohhs/docs/dph/health-planning/accreditation/state-health-improvement-plan.pdf ).
SHIP planners have set objectives in seven domains. Healthy eating, physical activity, and tobacco free living together comprise one domain. Preventing and managing chronic disease is another. Massachusetts will also focus on infectious disease, substance abuse, environmental risk factors, injury and violence prevention, and maternal/ child/ family health.
Two guiding principles are reduction of disparities and use of public health initiatives to reduce the cost of healthcare. Disparities are to be reduced across all domains.
Public Health Degrees in Massachusetts
Public health programs build competency in core areas and often, though not always, provided specialized training in a particular area. Future public health professionals have many options. Some students come to Massachusetts for their public health education. The state boasts a number of in-state programs, including Ivy League ones. There are of course also students who travel to other states for programs — or enroll through online schools. Programs that are accredited by CEPH are listed in a nationwide directory (http://ceph.org/accredited/search/).
There are many opportunities to build one's career while still a student. Master's students are generally required to do some field work, but some choose to go well beyond the minimum, seeking out internships and/ or research opportunities. They may also choose to become active in public health honor societies or professional organizations. The Massachusetts Public Health Association's 2016 annual meeting is also an expo and career fair; there is a poster session for graduate students. The MPHA is among the organizations that may take on interns; the organization also posted for an intern in late 2016.
Training continues after initial employment. The New England Public Health Training Program, headquartered in Boston, is a training provider for managers and public health workers in multiple states (http://www.bu.edu/nephtc).
Employer Spotlight: Partners for a Healthier Community
Massachusetts is among the many states that boast health institutes that hold membership in the National Network of Public Health Institutes. Partners for a Healthier Community-Western Massachusetts (http://www.partnersforahealthiercommunity.org) provides services such as health policy development and program evaluation. The Springfield Health Equity Report (2014) and Live Well Springfield are among its success. PHC has nine permanent staff and a number of contractors.
Massachusetts Public Health Career Opportunities
State jobs are posted on the website of the Human Resources Division (http://www.mass.gov/anf/employment-equal-access-disability/oversight-agencies/hrd). The following governmental positions were posted in autumn of 2016:
Epidemiologist I
Health Care Project Manager
Human Services Program Planner III
Research Data Analyst
Generally speaking, there are multiple eligibility pathways. A degree in public health can substitute for some of the professional experience in each of the above instances. Other degrees may as well; there is some variation by position. A social work or health care administration degree would be considered relevant for the human service planner position while epidemiology, biostatistics, and microbiology are among the degrees that would be considered relevant to the epidemiologist position; some of these, notably, may be pursued as concentrations in a public health program. For this particular Health Care Project Manager position, it is strongly preferred that a candidate have a Master of Public Health or other related graduate degree.
Public health professionals can work for various other organizations including health systems, nonprofits, and consulting agencies. The following positions are from late 2016:
Global Health Research Program Manager
Center for Drug Policy Project Specialist
Wellness Coordinator
Resilient Communities Program Coordinator
Project Manager, PCORnet
Quality Improvement Data Coordinator
Infection Preventionist II
Some of these positions require (or have a stated preference for) degrees at the master's level.
Additional Resources
The Massachusetts Public Health Association is the state affiliate of the American Public Health Association (https://mapublichealth.org).