Public Health in Maryland has Roots: Graduate level education can help you find your path in Public Health
Formal public health has been practiced in Maryland for a long time; the Maryland Department of Health and Mental Hygiene places the date at 1797. The first health ordinances were passed at around that time, and free smallpox vaccines followed not long after. Now of course, Public Health Services provides many more services and has a much larger knowledge base to draw from. According to John Hopkins, public health is about preventing disease and violence, instead of treating it one person at a time.
Public health professionals in Maryland often have education at the graduate level.
Select a Maryland Public Health Topic:
Maryland Public Health Infrastructure
Public Health Services is one of four major divisions under the banner of the Maryland Department of Health and Environmental Hygiene; other divisions include Behavioral Health, Developmental Disabilities, and Health Care Financing. Health Care Financing administers the state's Medicaid Program.
<!- mfunc feat_school ->
Featured Programs:
Sponsored School(s)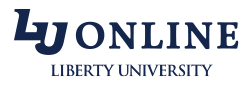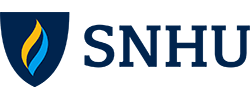 <!- /mfunc feat_school ->
Maryland's Winnable Health Battles
Maryland is at work on its 'Winnable Battles'. The DHMH notes that this is a platform for assembling a diverse team to develop innovative approaches.
Focus areas include disease prevention, healthy communities, healthy lifestyles, sobriety and recovery, and DHMH worksite wellness, as well as customer service. The DHMH Worksite Wellness Program targets the thousands of state employees who work at Maryland health facilities (or within the state's local health systems). Interested individuals can click on a particular focus area to see what the plans are for the fiscal year. They will also find links to data.
The Winnable Battles contact page includes a link to submit a Winnable Battles project idea (http://dhmh.maryland.gov/winnablebattles/Pages/contact.aspx).
Public Health Degree Options
Master's programs consider experience as well as academic background. Prospective students may use volunteer programs or national service programs to bolster their resumes. There are positions a person can get without a degree yet in hand. A recent example is Oral Health Event Promoter for Prince Georges County Smile Programs.
There are many starting points – and many degree options. Maryland is home to the John Hopkins University Bloomberg School of Health, and to a number of other accredited in-state programs, including several that are offered under the auspices of the Uniformed Services University of the Health Sciences; these particular programs are for military personnel.
Online learning brings out-of-state (and select in-state) programs home. Concentrations range from Global Environmental Sustainability and Health to Prevention Science.
Many students take their studies to the doctoral level. There are several degree options, including PhD and Doctor of Public Health (DrPh).
Some students now choose to enroll in public health at the bachelor's level. There are several in-state options, with concentrations ranging from public health science to kinesiology. There are also some combined bachelor's/ master's programs; students are typically admitted after they have completed several years of college coursework.
Education and training are ongoing. Some public health workers pursue training through organizations such as the Mid-Atlantic Regional Training Institute (http://www.jhsph.edu/) Some training are for nurses.
Environmental Health Specialist Licensing
Maryland licenses its Environmental Health Specialists. While environmental health is often pursued as a concentration within a public health degree program, the qualifying degree does not have to be public health. A professional can qualify with a bachelor's degree in any field provided he or she has the requisite coursework and two years of experience. The person can receive a certificate that allows for employment as an environmental health specialist in-training.
If the person holds a master's degree in public health that includes the required coursework, he or she will be eligible for licensure after just three months of approved internship or 'in-training'.
An Environmental Health Specialist must have 30 semester hours of coursework in environmental, biological, or physical sciences (http://dhmh.maryland.gov/behs/Pages/Licensing.aspx). He or she must have lab courses in two distinct areas; soil science and geographical information systems are among the possibilities. The college curriculum must also include at least one math course.
State Public Health Employment
Many public health professionals are governmental workers. State positions are described on the State of Maryland Job Openings website (https://www.jobaps.com/MD/auditor/classspecs.asp). The following may be of interest to public health professionals:
Health Planner
Health Policy Analyst
Health Specialist
Epidemiologist
In some cases, specific education and experience requirements are described in the class specifications. In other cases, these are set by the hiring agency.
'Health Planner I' is considered the entry-level classification in its series; the expectation is a bachelor's degree in public health, health science, health planning, or hospital or healthcare administration. At the level of Health Planner IV, the general expectation is a master's degree in one of these fields, plus four years of experience. (With a bachelor's, a professional will have a higher experience requirement; with a doctorate in an accepted field, the requirement will be less.)
The expectation for Health Policy Analyst 1 is a master's degree in a field such as public health, public policy, health sciences, or healthcare administration or a bachelor's degree and a year of closely related experience.
Epidemiologist is a master's level position. The hiring agency expects a master's degree in public health and three courses in epidemiology and one in biostatistics.
Public Health Careers and Degree Requirements
Public health professionals may be employed in nonprofit and for-profit sectors. The following is a sample of career postings from late 2016, along with degree expectations:
Health and Nutrition, Senior Program Advisor for World Relief: MPH or MS in Public Health
Program Manager for the Henry M. Jackson Foundation for the Advancement of Military Medicine (supporting HIV research): Bachelors required, Master of Science or Master of Public Health desired
Research Program Manager for Child and Adolescent Health Measurement Initiative: Bachelor's required, Master's in public health, public administration, biostatistics, or other related discipline preferred
Manager of Health Equity and Cultural and Linguistic Programs for Adventist HealthCare: Bachelor's in a related field such as public health, social work, healthcare administration or business administration required, Master's preferred.
Research Data Analyst for Mb Staffing Services: Masters in a field such as public health or biostatistics.
Additional Resources
The Maryland Public Health Association (MdPHA) is a state affiliate of the American Public Health Association (http://mdpha.org/). MdPHA boasts a Student Section which is open to students at specific schools. Students have the opportunity to participate in a poster contest at the annual conference. One recently scheduled event for students: a cook-off based on the 2015 American Dietary Guidelines.
The Maryland Department of Health and Mental Hygiene has provided links to county health departments (http://dhmh.maryland.gov/Pages/departments.ASPX).