Public Health Careers in Maine: Using your Public Health education to work on initiatives across organizations and sectors
Maine boasts many highly educated public health professionals who work on initiatives across organizations and sectors. The state has multiple nonprofit organizations working to support the next generation of public health leaders.
Select a Maine Public Health Topic:
Maine Public Health Systems
Maine's health department is the Maine Center for Disease Control (CDC). The Maine CDC is nationally accredited; it is one of 19 health departments around the nation that has the distinction of being accredited at the state level.
The Maine Cancer Registry, a part of the CDC, has also been recognized as exemplary (http://mainepublichealth.blogspot.com).
<!- mfunc feat_school ->
Featured Programs:
Sponsored School(s)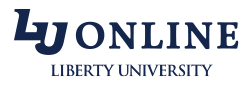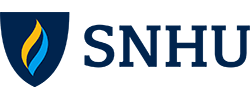 <!- /mfunc feat_school ->
Maine is divided into eight Local Health Districts. There is a Statewide Coordinating Council for Public Health. The Coordinating Council has several functions including assisting the CDC in planning services. Current council members have very varied affiliations (http://www.maine.gov/dhhs/mecdc/public-health-systems/scc/membership.shtml). Among them are the following:
Eastern Maine Health Systems
Maine Department of Environmental Protection
Maine Municipal Association
Mayo Regional Hospital
Office of Substance Abuse & Mental Health Services
Maine has one accredited local health department: the Portland Public Health Division. There are approximately 130 accredited local health departments in the nation.
Maine Public Health Priorities
Maine periodically creates detailed assessments to guide priorities. Recent works include the 2012 State Health Assessment and the 2016 Shared Needs Assessment and Planning Process (SHNAPP). The SHNAPP is a collaborative effort between the CDC and four Maine health systems: Central Maine Healthcare, Eastern Maine Healthcare Systems, MaineGeneral Health, and MaineHealth. The team focused on 161 health indicators across a wide range of domains (among them, chronic disease, mental health, environmental health, oral health, and tobacco use).
The State Health Assessment was used to formulate a specific set of objectives. The current State Health Improvement Plan (SHIP) is in effect from 2013 to 2017.
Education and Training for Public Health Careers
A student may enroll in public health at the undergraduate level or wait until graduate school. The majority of programs are graduate level; they enroll students from many backgrounds. Some programs are generalist. Others offer coursework in core areas but allow students to specialize in a particular area of public health.
A master's student can expect to have field experience as part of his or her program. Some schools have partnerships with a number of local organizations. Some students go far above the minimum, seeking competitive internships at the student level and fellowships at the post-graduate level.
The following are among the notable in-state programs:
The New England Public Health Training Center has a limited number of stipends for internships and collaborative faculty-student projects. Interns come from multiple New England institutions.
The Daniel Hanley Center for Health Leadership has a program which matches promising public health leaders with experienced mentors (http://www.hanleyleadership.org/about-us/fellows-program/). Some Hanley Fellows are physicians. One recent Hanley Fellow had, as a focus, using assessment and data to reduce disparities among Native Americans and other minorities. Another directs a program focused on helping Passamaquoddy families and children who are at risk of becoming substance abusers; one of her goals is to educate policy makers in order to institute new service models for indigenous populations.
Maine's national counterpart, the Centers for Disease Control and Prevention, can provide information about competitive internship and fellowship programs around the nation (http://www.cdc.gov/Fellowships/).
Public health education and training are ongoing. Professionals (and other interested individuals) can pursue further training outside their degree programs. The Maine Center for Disease Control has begun to offer Public Health Training (PHT) online resources (http://www.maine.gov/dhhs/mecdc/pht/). A person does not have to be a public health professional to take modules; the CDC notes that the resources may be useful for those who are considering public health education and are deciding what specialization to pursue. They can even sign up to be notified by email as trainings are added.
Maine Public Health Careers
A late 2016 job search reveals a number of positions for public health professionals at the graduate level. Below is a sampling:
Program Manager for Partnerships to Improve Community Health: The manager will, under the oversight of a director, manage a grant-funded initiative that involves multiple partners across seven communities. This is a position for someone with a master's degree in public health (or other related field) who has had a history of progressively responsible professional experience.
Program Coordinator for Maine Opioid and Other Substance Use Prevention: This also involves management of a grant-funded initiative. The hire is expected to earn Certified Prevention Specialist certification if he or she does not already hold it.
Manager for the Portland Office of a consulting firm: This involves providing oversight on projects in areas such as mental health, public health, child welfare, and prevention. The hiring team asks at least a master's, but prefers a degree at the doctoral level. Again, experience is a must.
There are also some positions for experienced professionals at the bachelor's level. The following is an example:
Community Health Educator for Mid Coast Hospital: This position involves coordinating community health education and carrying out other tasks as assigned.
Additional Resources
Information about public health programs is available from the Maine Center for Disease Control and from other state organizations.
The Maine Public Health Institute provides support to Maine's Medicaid program and to various Maine initiatives, for example, the Improving Health Outcomes for Children initiative. It is a member of the National Network of Public Health Institutes (https://nnphi.org/member/maine-public-health-institute/?parent_id=60). The Maine Public Health Institute is housed at the University of Southern Maine.
MCD Health, also headquartered in Maine, is a provisional member of the National Network of Public Health Institutes (mcdph.org).
Maine also has a professional association. The Maine Public Health Association is an affiliate of the American Public Health Association (https://loxo.co/job/28919?source_type=indeed&t=1475084605).