Public Health Profession in Kentucky: Applying what was learned in your MPH program in Kentucky
Kentucky public health professionals specialize in disciplines such as epidemiology and public policy. They work for various organizations, including the Kentucky Department for Public Health, Kentucky's Local Health Districts, and nonprofit organizations. They often have education at the master's level.
Select a Kentucky Public Health Topic:
Kentucky Health Departments
The Kentucky Department for Public Health is the main entity charged with promoting and protecting the public health; the Department is part of the Cabinet for Health and Family Services. Major divisions include the following:
Division of Public Health Protection and Safety
Division of Women's Health
Division of Maternal and Child Health
Division of Epidemiology and Health Planning
Division of Prevention and Quality Improvement
Division of Laboratory Sciences
Division of Administration and Financial Management
Within these divisions are many units. The Division of Maternal and Child Health includes the Nutrition Services Branch, Child and Family Health Improvement Branch, Early Childhood Development Branch, and Health Promotion Branch. The Division of Epidemiology and Health Planning includes the HIV/ AIDS Branch, Infectious Diseases Branch, Public Health Preparedness Branch, and Vital Statistics Branch. The Division of Administration and Financial Management includes the Local Health Operations Branch, Local Health Personnel Branch, and Education and Workforce Development Branch.
<!- mfunc feat_school ->
Featured Programs:
Sponsored School(s)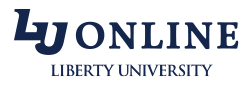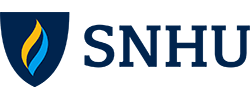 <!- /mfunc feat_school ->
Kentucky has a separate Division for Public Health Nursing.
Kentucky has fully ten local health departments that have been accredited by the Public Health Accreditation Board. Among them are the Franklin County Health Department, the Green River District Health Department, the Lexington-Fayette County Health Department, and Louisville Metro Public Health and Wellness.
Governmental Public Health Employment
The Kentucky Human Resources website describes minimum requirements for state public health positions (https://hr.personnel.ky.gov/Class%20Spec%20Documents/20001545.pdf).
The following positions can be obtained with either a bachelor's degree and two years of relevant experience or a master's degree in public health or other related field:
Health Policy Specialist
Health Data Surveillance Technician
The following positions require a little more (a bachelor's degree and four years of relevant experience or a master's degree in a related field and two):
Health Program Administrator
Health Policy Specialist II
Health Planner
Academic requirements are slightly more stringent for epidemiologists. A person can achieve Epidemiologist I with a Master of Public Health (MPH) or Master of Science in Public Health (MSPH) provided he or she has taken two graduate courses in epidemiology and one in biostatistics or statistics. A master's degree in other field is acceptable if the person has two graduate courses in epidemiology, one in biostatistics or statistics, and three other graduate courses in public health. A bachelor's degree can be accepted if the person has the requisite graduate-level coursework in epidemiology and statistics or biostatistics and also has three years of experience.
Epidemiologist II requires either a doctoral degree in a research field or a master's degree plus experience; a master's level candidate must have the requisite coursework.
Industrial Hygiene Consultant is dependent on having a bachelor's degree in a qualifying field that includes 12 semester hours of chemistry. A number of disciplines may qualify, including environmental health, industrial hygiene, or various 'hard sciences'; industrial hygiene and environmental health are sometimes pursued as public health concentrations.
Actual requirements for state positions will depend on the applicant pool.
The Cabinet has provided a list of Local Health Department vacancies as well as a map of Local Health Departments and independent counties (http://chfs.ky.gov/dph/LHD.htm).
Public Health Degree Options
Public health programs provide students with competency in core areas such as policy and administration, behavioral science, and epidemiology. They may offer specialized coursework and learning experiences in particular sub-disciplines.
Kentucky boasts a number of programs that have been accredited by the Council on Education for Public Health. Most are at the master's or doctoral level. Most, but not all, master's programs award an MPH. Health administration is among the options. One difference between an MPH in Health Administration and a Master of Health Administration is that the MPH focuses more on the type of work that one would do if employed by a health department; it focuses less on management of health systems like hospitals. Those who study public health administration may, however, find employment with hospitals or insurance carriers.
There are also Master of Science options. Students can choose between a MPH or MS in a specialization such as epidemiology, biostatistics, or clinical research design. According to the Association of Schools of Health, the MS degree is often more geared toward academia (http://www.aspph.org/study/#degrees).
Bachelor's students may study health education or pursue combined bachelor's/ master's programs. A student who plans to go on to graduate study should expect a competitive process.
There are many more options available through online schools. An MPH student may pursue courses online but can expect to spend some time in the field doing practicum or internship work. Policies vary. In some cases, a student may complete an internship at his or her worksite – provided the experience is clearly separate from the person's usual work duties.
Students may have the opportunity to participate in research. They may also have the opportunity to join the Eta Sigma Gamma honor society.
For some, academia — and research — are a lifelong career. There are multiple PhD options. Some researchers receive funding from organizations such as the National Institutes of Health or the Centers for Disease Control and Prevention.
Additional Resources
The Kentucky Health Policy Institute is a provisional member of the National Network of Public Health Institutes (http://www.khpi.org/).
The Kentucky Public Health Association is the state affiliate of the American Public Health Association (http://kpha-ky.org). KPHA sponsors an annual conference. The organization also has a scholarship program (http://kpha-ky.org/Scholarships.aspx).