Public Health in Iowa: From Infrastructure to the Healthy Iowans Initiative, things are really taking shape
The Iowa Department of Public Health is partnering with other organizations to affect change at the population level. The traditional role of the healthcare practitioner has been to provide care for those that show up at their clinics and offices, but much of health status depends on environmental and behavioral factors.
Health also depends on public health professionals. While public health professionals are licensed as healthcare practitioners, others have nonclinical education.
Select an Iowa Public Health Topic:
Iowa Public Health Infrastructure
The Iowa Department of Public Health is the primary agency charged with protecting and promoting the public health of Iowans. The Department of Public Health is made up of many programs. The DPS website includes portraits of the different program areas and what they do (https://idph.iowa.gov/).
<!- mfunc feat_school ->
Featured Programs:
Sponsored School(s)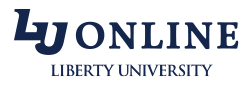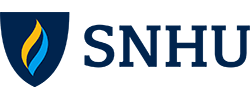 <!- /mfunc feat_school ->
Part of the mission of the Office of Minority and Multicultural Health is to counter disparities. The Office notes that minority and immigrant populations are disproportionately affected by multiple diseases, including diabetes. Among the many duties of the OMMH are providing training in delivery of linguistically and culturally appropriate services and working with other agencies to make sure refugees get comprehensive health assessments. The OMMH measures success by how many local entities have received technical assistance, training, or other resources.
Environmental Epidemiology investigates environmentally related disease. This program area consists of several programs. Together they work to manage early childhood lead exposure, reduce occupational injuries, and help local agencies deal with illnesses related to food or water exposures.
The Maternal Infant Early Childhood Home Visiting (MIECHV) program promotes better health outcomes and eventual school readiness.
The Department of Public Health has set goals and strategies in the following areas:
Preventing disease spread and epidemics
Promoting healthy behaviors
Protecting against environmental hazards
Preventing injuries
Preparing, responding to, and recovering from emergencies
Improving infrastructure
There many different state health programs working together to meet these goals. The following are among those that are credited as partners in promoting healthy behavior:
Congenital and Inherited Disorders
Diabetes Prevention and Control
Disability and Health
Gambling Treatment and Prevention
Nutrition and Physical Activity
The Healthy Iowans Initiative
Population health is data-driven and goals driven. Healthy Iowans uses the national initiative Healthy People 2020 as part of its framework but is state-centered. Though coordinated by the Department of Public Health, Healthy Iowans involves other stakeholders. With input from these stakeholders, the state selected 39 priority areas to focus on. Partnering organizations report their progress.
Spotlight on I-Smile
Iowa's I-Smile program has been featured on the website of the national Healthy People initiative (https://www.healthypeople.gov/2020/LHI/whosleading.aspx). Iowa passed a law more than a decade ago, mandating that Medicaid-enrolled children have access to oral care. DPHS provides funding so that agencies can employ dental hygienists. The state has taken other measures to improve access, like making some basic services available through WIC and Head Start offices. Healthy People also reported on Iowa's plans to expand oral care beyond its original population base of children.
Education for Public Health Careers
Although public health professionals generally need to carry their education to a high level, students who are interested in the profession can begin their explorations early. One option is the Iowa Health Occupations Students Association (http://iowahosa.com/). HOSA provides preparation for population-level health careers as well as direct services ones. There are chapters at a number of high schools (http://iowahosa.com/index.php?p=1_3_Iowa-Chapters).
A college public health program will build basic competency in multiple core concepts. Typical courses include introduction to public health, environmental health, epidemiology, and healthcare administration.
While most students study at the graduate level, there are some bachelor's programs. Some students enroll in undergraduate to graduate programs. These may be generalist or may include a concentration such as quantitative methods.
Master'students may concentrate in core areas like epidemiology — or in even more specialized ones. In-state options include ergonomics, health communication, and occupational and environmental health, among others.
Some professionals hold dual degrees. Students can save time at the onset by enrolling in joint degree programs. Options include Juris Doctor-Master of Public Health and even Doctor of Veterinary Medicine-Master of Public Health.
Education doesn't end with the initial degree. Training is also available through organizations such as the Region VII Midwestern Public Health Training Center.
Public Health Career Options
Prospective public health professionals can begin building their experience at the internship level. The Idaho Department of Public Health is among the organizations that utilizes interns. Both undergraduates and graduates can be considered.
The Department of Public Health has also provided general information about state employment. Public health professionals are hired by many other agencies, both public and private. The following are examples of 2016 public health career postings, along with the expected educational level.
Public Health Strategist for Cerro Gordo Department of Public Health: Bachelor's degree in public health, health policy, or organizational development.
Tobacco Control Coordinator for the American Lung Association of the Upper Midwest: Bachelor's degree.
Health Advocate- Population Health for Great River Health Systems: Bachelor's degree in a field like public health or health education (or health professional such as LPN)
Cancer Molecular Epidemiologist for the University of Iowa: PhD or MD.
Additional Resources
Information about public health programs and initiatives is available from the Iowa Department of Public Health (https://idph.iowa.gov/).
Some services are provided at the local level. The homepage of the Department of Health website includes a link to local health contacts (https://idph.iowa.gov/).One local Iowa health department, Linn County Public Health, is accredited by the Public Health Accreditation Board.
The Iowa Public Health Association, a state affiliate of the American Public Health Association, has been active in Iowa for more than 90 years (https://idph.iowa.gov/). Those who want a historical prospective will find plenty of articles on the website (http://iowapha.org/History).