Public Health in Indiana: What can you do with an MPH degree in Indiana
Indiana public health professionals work for a wide variety of organizations, including governmental agencies, nonprofits, and corporations. The Indiana State Department of Health plays a large role in setting priorities and coordinating services.
Public health leaders typically are highly educated. These days, many who seek to lead – and serve – are pursuing Masters of Public Health (MPH) and other closely related degrees. They are also availing themselves of internship and service opportunities.
Select an Indiana Public Health Topic:
Indiana Health Systems
The Indiana State Health Department has many responsibilities: everything from licensing clinical workers to administering the state WIC program.
<!- mfunc feat_school ->
Featured Programs:
Sponsored School(s)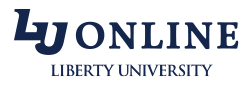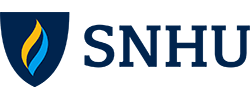 <!- /mfunc feat_school ->
Among the divisions that may be of particular interest to public service professionals are the Health and Human Services Division and the Public Health Protection and Laboratory Services Division. The Health and Human Services Division includes the Office of Women's Health and the Office of Minority Health among its units and services (https://secure.in.gov/isdh/files/ISDH_Mgmt_Org_Chart.pdf). Public Health Preparedness and Environmental Public Health are under the banner of the Health Protection and Laboratory Services Division, as are the Refugee Health Program and the Epidemiology Resource Center. The Division of Chronic Disease, Primary Care and Rural Health is charged with cancer survivorship, diabetes prevention and control, and WISEWOMAN screenings.
The State Department of Health periodically creates and revises plans to combat particular diseases and improve overall health. The Indiana State Health Improvement Plan (I-SHIP) 2011 – 2016 was revised in 2014. The Department reports that the Diabetes State Plan is under revision in 2016.
The State Department of Health has forged numerous partnerships to help accomplish its goals. The many organizations working to combat cancer have formed the Indiana Cancer Consortium. The current steering committee members have varied affiliations. Among them are the following:
Central Indiana Prostate Cancer Foundation
Indiana Minority Health Coalition
IU Simon Cancer Center
United Auto Workers
Indiana also has many local health departments. As of August 2016, just one Indiana health department has been granted accreditation by the Public Health Accreditation Board (PHAB). It is the Rush County Health Department. The State Department of Health reports that PHAB expects to release standards in late 2016 that are tailored for small health departments.
Spotlight on Bartholomew and Vanderburgh Counties
The Centers for Disease Control and Prevention profiled two Indiana communities and some of the ways they chose to use their Communities Putting Prevention to Work (CPPW) funds.
The following are examples of Bartholomew County's achievements:
Passing a thoroughfare plan to make biking and walking easier
Creating eight new community gardens, some located in low-income housing sites
Holding a 'holiday hustle', distributing 7,000 pedometers and offering incentives for increasing one's steps
Instituting other worksite wellness programs
Vanderburgh County, meanwhile, provided its citizens with safe bicycle parking to encourage them to get out these and use their bikes. Vanderburgh County hospitals targeted their own staff. The Women's Hospital not only expanded its breastfeeding outreach but provided a benefits package to its own employees; among the benefits was a dietitian visit. Two Vanderburgh County hospitals offered employees discounts on healthy entrees that followed guidelines set by the hospital dietitian.
Beginning a Public Health Career: Education and Practical Experience
A number of public health programs are available through state schools. Students at the bachelor's level can pursue their Bachelor of Science in Public Health (BSPH) in community health or environmental health science. MPH students can select from less common concentrations such as physical activity as well as concentrations in the core areas of public health; core competencies include biostatistics, epidemiology, health policy and management, environmental health, and social and behavioral sciences. (An MPH student should acquire basic competencies in each of these five areas whatever concentration he or she selects.)
A nationwide search will reveal programs with many areas of emphasis. It is not necessary to have an undergraduate health degree to enter an MPH program. However, some health professionals opt for graduate level public health training.
CEPH-accredited MPH programs are required to include practicum experience and culminating experiences. Such experiences can be a chance to make real-world connections as well as develop skills.
The Indiana Department of Health is among the organizations that offers an internship program (https://secure.in.gov/isdh/26427.htm). The Indiana State Department of Health internship program has, among its goals, development of the next generation of public health professionals. Students may focus on programs, research, and/ or policy. The selection process is competitive. The priority is provision of graduate level internships, though undergraduates may sometimes be found eligible.
AmeriCorps is among the programs that will hire students without degrees — leaving them with some college money as well as valuable experience. Some Indiana students participate in an AmeriCorps program that is focused on implementation of coordinated school health plans (http://www.publichealth.indiana.edu/community/americorps/).
Public Health Employment
Job positions often reflect core areas of public health; the primary duty may be epidemiology, health policy, or health administration; health education positions fall under the social and behavioral sciences category.
Among the jobs posted in late 2016:
Evaluation Specialist for the Indiana Coalition to End Sexual Assault: Duties include coordinating evaluations of policies and procedures and collecting and analyzing data.
WISEWOMAN coordinator for the Indiana State Department of Health: This position involves directing and overseeing a health screening program.
Wellness Director for the Indiana State Personnel Department: The hire bears primary responsibility for SPD wellness programs.
Pharmacoepidemiologist – Global Patient Safety for Eli Lilly: This doctoral level position involves acting as epidemiologist for a pharmaceutical company.
Additional Resources
The Indiana State Department of Health can provide information about state public health goals and programs (https://secure.in.gov/isdh).
The Indiana Public Health Association is the state chapter of the American Public Health Association (http://inpha.org).