Public Health in Illinois: Promoting and protecting Public Health with your MPH degree in Illinois
Public health — and the public health workforce — have been the subject of much attention in Illinois. The Illinois Department of Public Health has released a number of documents over the past several years. Among them are "Assessing the State of Workforce Development in Illinois: Practice Perspectives from the Field", the Illinois State Health Assessment, and the Illinois State Health Improvement Plan.
Select an Illinois Public Health Topic:
Illinois Public Health Systems
The Illinois Department of Public Health is the governmental department charged with promoting and protecting public health (http://dph.illinois.gov). The Illinois Department of Public Health is accredited by the Public Health Accreditation Board (PHAB).
The following are among the many programs that are under the banner of the Department of Public Health:
<!- mfunc feat_school ->
Featured Programs:
Sponsored School(s)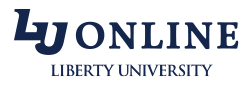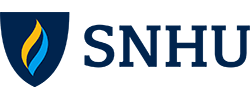 <!- /mfunc feat_school ->
School Health Center Program
Well-Integrated Screening and Evaluation for Women Across the Nation (Illinois WISEWOMAN) Program
Healthy Hearts Program
Toxicology Program
The following are among the advisory committees :
Alzheimer's Disease Advisory Committee (ADAC)
Pediatric Autoimmune Neuropsychiatric Disorder Association with Streptococcal Infections (PANDAS) Advisory Committee
The State Health Improvement Plan (Healthy Illinois 2021) has set these priority areas :
Behavioral health
Chronic disease
Maternal and child health
The document includes specific objectives and strategies for meeting them.
The authors of the Illinois SHIP plan note that "approximately 50% or less of the public health workforce has formal public health training" – hence a heightened need for training at the agency level.
An MPH can give a professional valuable preparation but it doesn't mean that that first position will come easily. Track record matters. Public health programs are already considering track record at the admission level. They value both paid and volunteer experience.
Illinois Public Health Degree Options
Illinois boasts many public health programs, both online and traditional. Public health students across the nation come to Illinois for their education (or participate in Illinois classes through their computer browsers).
Some programs are generalist, some very specialized. Epidemiology is among the core areas of public health and is a common specialization nationwide. However, students with focused career goals can take specialization to the next level and select a cancer epidemiology or child and maternal health epidemiology concentration.
The following are among the many concentrations available through Illinois schools (either online or classroom):
Community health sciences
Public health informatics
Public health policy and management
Healthcare administration
Water quality and health
Occupational safety
Health promotion
Quantitative methods
Community health research
Maternal and child health
Selecting a more general track doesn't mean a person won't have opportunities to focus down the road. The higher levels of academia — and the more prestigious schools — offer plenty of opportunity to participate in research. Master's programs typically include practicum experiences and culminating projects. Some graduates also choose to pursue post-graduate certificate programs.
Joint Degree Options
Illinois students can also select from many joint degree programs. Among them are the following:
MPH-Master of Social Work (MPH-MSW)
MPH-Master of Business Administration (MPH-MBA)
MPH-Doctor of Chiropractic (MPH-DC)
MPH-Master of Science in Management and Organizational Behavior (MPH-MSMOB)
Students can re-enter the educational arena for an MPH or enter or pursue an MPH en route to a professional career at the doctoral level. Pursuing joint graduate degrees, though, can mean a shortened timeframe.
Students who have a very clear vision as undergraduates may enroll in combined bachelor's/ master's programs – this option can also mean time saved. BS-MPH students can expect to go through an application process that is separate than general college admission; this will likely take place junior year.
Some students seek out competitive internships for the summer months — or for an extended period of time.
Illinois Public Health AmeriCorps
Some beginning career professionals apply nationwide for internships; others serve in their own communities. The Illinois Public Health AmeriCorps helps local public health departments meet their goals – and also helps members develop their careers. Currently there are 14 host sites (http://www.dhs.state.il.us/page.aspx?item=39800).
There are three areas of focus:
Youth, Women, Children, and Families (outreach and health promotion)
Volunteer
Community Emergency Preparedness
An educational stipend is among the benefits (http://americorps.ipha.com/public/memberInfo.aspx).
Illinois Public Health Career Opportunities
A late 2016 Illinois job search reveals many positions for public health graduates with different areas of expertise.
Among the career options is health analyst. Different positions can require very different skill sets. Some are quite technical. Some involve more qualitative data; the analyst may have a role in making policy recommendations. Employers may be governmental organizations, health systems, or organizations that agencies have contracted with to mine and analyze their population health data. Valence Health is among these; it is headquartered in Chicago, but some projects are carried out for clients in other states.
Recent Illinois health analyst/ health scientist postings include the following:
Health Care Analyst for Valence Health
Health Scientist for Valence Health
Health Research Analyst for Mathematica
Senior Analyst for the American Society for Healthcare Engineering (ASHE)
Another career track is health education. Health educators have varying levels of responsibility. Health education can be a direct service position, involving delivering information and providing basic counseling. Health education can also mean developing curriculum and seeing a project through its lifecycle.
Among the Illinois health education/ health promotion positions posted in September of 2016:
Prevention Educator for Illinois Department of Human Services
HIV Health Educator for the State of Illinois AIDS/HIV and STD Hotline and the Center on Halsted HIV Testing & Prevention Program
Many public health professionals have jobs that involve policy and/ or administration. Recent Illinois postings have included the following:
Policy and Advocacy Coordinator for the Greater Chicago Food Depository
Community Engagement Sr. Associate for Food Allergy Research & Education (FARE)
Lung Health Coordinator for the American Lung Association of the Upper Midwest
Directory of Community Investment for Public Health Institute of Metropolitan Chicago (PHIMC)
Epidemiologists study the causality of disease. The following epidemiology postings are also from late 2016:
Epidemiologist II for the City of Chicago
Post Doctoral Research Fellow – Epidemiology Nutrition for the Rush University Medical Center
Additional Information
The Illinois Department of Public Health has provided state and regional contact information (http://dph.illinois.gov/contact-us).
Illinois has also has many local departments. Ten local Illinois health departments hold accreditation through the PHAB. Only 130 local health departments nationwide hold this accreditation.
The Illinois Public Health Association is a professional organization. It can be reached through email contact form (https://ipha.com/contact). Email contact information for individual staff members can be found on the staff page (https://ipha.com/about/staff).