Public Health in Georgia: Challenges, Goals, MPH Programs in Georgia and Employment
Georgia has some very active public health communities, working toward meeting state and federal goals. The U.S. Centers for Disease Control and Prevention (CDC) is headquartered in Georgia. The state has also recently completed its own first statewide health assessment. The Statewide Health Improvement Plan (SHIP) is in its initial stages. The Department of Public Health is working with its many health partners to achieve measurable results.
Select a Georgia Public Health Topic:
Georgia Health Challenges and Goals
Many stakeholders participated in SHIP planning. The Department of Public Health reported information about state health issues as they related to different populations. Among the many issues noted:
That only about 36% of youth with special needs received services to help them transition to adulthood, that this percentage was lower than that of the nation as a whole — and that there were discrepancies between groups
That mothers under age 24 were more likely to put their babies on their sides or stomachs to sleep
The team has drafted a plan with goals and preliminary strategies. SHIP planners note that it will take more than just the state public health department and the health delivery system. It will take the cooperation of the education, housing, and transportation sectors, among others. The collaboration process requires strong leadership.
<!- mfunc feat_school ->
Featured Programs:
Sponsored School(s)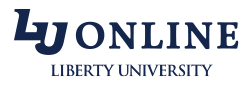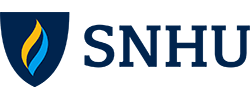 <!- /mfunc feat_school ->
One example: In order to meet its goal of increasing the percentage of youth who have a healthy body mass index, Georgia will need to support teachers and organizations that work with youth. The plan includes pre-service training for teachers, WIC staff training, toolkits for early childhood educators, resources shared through social media, recognition of organizations that Governor's Office, the Cooper Institute, and the Department of Agriculture.
It is expected that some goals will require legislation. One way to increase healthcare access is to support legislation that allows advanced practice nurses to practice to the extent of their training. Georgia SHIP boasts many partners. Among those cited:
Emory School Based-Health Alliance
United Way of Greater Atlanta
Georgia Employment Spotlight: The Centers for Disease Control
The Centers for Disease Control, headquartered in Atlanta, is made up of many centers and offices. Some professional who perform services for the Centers for Disease Control are hired directly by the federal government. Others are hired by non-governmental organizations that are under contract with the CDC. Qualified candidates may work for units or such as the following:
Center for Surveillance, Epidemiology and Laboratory Services (CSELS)
Office of Public Health Preparedness and Response (OPHPR)
National Center for Chronic Disease and Health Promotion (NCCDPHP)
National Center for HIV/AIDS, Viral Hepatitis, STD, TB Prevention (NCHHSTP)
National Center for Immunization and Respiratory Diseases (NCIRD)
A job search in late 2016 reveals a number of Georgia positions advertised by the federal government and organizations that contract with the CDC. Among them are the following:
Public Health Analyst
Public Health Analyst (Policy)
Public Health Advisor
Health Communication Specialist
Health Scientist
Health Scientist (Vulnerable Populations)
Epidemiologist
There are also positions for those new to the field. The CDC has internship and fellowship programs.
Other Public Health Employment Options
The following is a sample of other positions recently posted in Georgia:
Technical Advisor, Social and Behavior Change Communication for CARE: This position involves technical support in Social Behavior Change to the Food Nutrition Security (FNS) team.
Epidemiologist II, Perinatal Health for the Georgia Department of Public Health: A person in this position carries out epidemiologic investigation and surveillance that has bearing on perinatal health.
Infection Preventionist (FT) for Southeast Georgia Health System: A person in this position is responsible for implementing a program to prevent healthcare-associated infections, providing interventions, and assuring compliance.
Public Health Education in Georgia
State and national organizations are in need of professionals who can analyze data and identify trends, design targeted education and outreach programs, and lead organizations and initiatives. This requires a significant amount of education.
Master's students may choose between generalist public education programs and programs that emphasize particular areas of public health such as epidemiology or health policy.
A public health student can receive a solid public health education without leaving the state. Indeed, people travel to the state for that purpose. The state has two schools that are accredited by CEPH at the school level. This type of accreditation significant investment in public health education: providing many programs and the opportunity to carry study to the highest levels. The state boasts several other accredited programs. Those interested in global health have several options, including global epidemiology, global environmental health, and global health in nutrition.
Whatever program students opt for, they should take advantage of opportunities to work out in the field. Practicums and culminating experience are mandatory component of CEPH-accredited programs and are included in other programs that are offered through accredited universities. The CDC has profiled a Georgia program that used social marketing to sell health habits to tweens (http://www.cdc.gov/nccdphp/dnpao/socialmarketing/pdf/Georgia_0906.pdf). A graduate student conducted some of the research. In the article, the CDC offers some tips to public health stake holders, noting that they would do well to contact local colleges.
Additional Resources
The Georgia Department of Public Health is the primary governmental agency responsible for public health in Georgia (http://dph.georgia.gov/).
Three of Georgia's local health departments are accredited by the Public Health Accreditation Board, or PHAB:
Cobb and Douglas Public Health
DeKalb County Board of Health
Gwinnet, Newton, and Rockdale County Health Departments
The Georgia Public Health Association is an affiliate of the American Public Health Association (http://www.gapha.org). Many resources can be found on the GPHA website, for example, grant and funding opportunities.