Public Health in Florida Takes the Cooperative Effort of Many
The Florida Department of Public Health noted in its State Health Improvement Plan (2012) that health entails far more than healthcare.
Creating health-promoting communities, schools, and workplaces takes the cooperative efforts of many.
Select a Florida Public Health Topic:
Florida Public Health Infrastructure
The Florida Department of Health cites three main roles: health protection, health promotion and disease prevention, and health treatment. Health protection includes making sure that water, air, and food are free from contaminants. Health promotion includes everything from smoking cessation programs to immunization. Health treatment involves providing care for those who are unable to do so.
<!- mfunc feat_school ->
Featured Programs:
Sponsored School(s)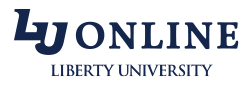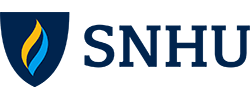 <!- /mfunc feat_school ->
The following are among the major programs and services of the Florida Health Department:
Children's Health
Community Health
Emergency Preparedness and Response
Minority Health and Health Equity
People with Disabilities
Women's Health
There are many programs and units. Community health, for example, includes refugee health, dental health, rural health, and the 'built environment'.
The Florida Department of Health has a number of advisory councils, among them:
Advisory Council on Brain and Spinal Cord Injuries
Florida Coordinating Council for the Deaf and Hard of Hearing
Florida Genetics and Newborn Screening Advisory Council
Florida Preventive Health and Health Services Block Grant Advisory Council
Tobacco Education and Use Prevention Advisory Council
Like many states, Florida went through a national accreditation process that involved detailed assessment of population health (and a good deal of documentation). Florida is unique in that the state department and local health departments have been accredited as an integrated unit, as opposed to there being an accredited state health department and/ or one or more accredited local departments. All of Florida is accredited.
Florida Health Goals
In September of 2016, the Department of Health released a Long Range Program Plan (LRPP) for fiscal years 2017-2018 through 2020-2021. The plan sets goals in the following areas:
Healthy mothers and babies
Long healthy lives
Emerging health threat readiness
Effective agency processes
Regulatory efficiency
The LRPP includes specific objectives to be met each year. The percentage of Medicaid-enrolled children who receive preventative dental care is to go up from 33.02% to 41% over the course of the plan; the percentage of CMS enrollees who are in compliance with asthma medication use is to go up from 93% to 95%. Middle school and high school tobacco use is considered an 'emerging health threat'; the short-term target is a reduction from 9.2% to 8.6%.
A major focus in recent years has been 'Healthiest Weight Florida'; the initiative has its own website (http://www.healthiestweightflorida.com/). The Department of Health notes that a majority of the state's residents are at an unhealthy weight and that this is a significant risk factor for many illnesses, from heart disease to some forms of cancer. While recognizing that genetics plays some role, the Department of Health has focused on the more modifiable influences. There are five main strategies:
Physical activity
Availability of healthy foods
Health promotion in the worksite
Healthy weight promotion in the schools
Effective marketing of information
There is a lot to take into account, including research that shows that people buy what's readily accessible; communities that lack access to affordable and nutritious foods often have higher levels of obesity. Healthy Weight Florida is described as a public-private collaborative. The Department of Health cites many partners.
Public Health Employment Options
A late 2016 job search turned up a number of hospitals advertising for infection preventionists, among them, Baptist Hospital, Florida Hospital, Tampa General Hospital, and Florida Hospital Celebration Health. The following are among the other positions where public health was noted as an appropriate major:
Public Health Representative for ByoPlanet International
Patient Safety Representative for USF Health
Quality Practice Advisor for WellCare
Director of Healthy Living Innovations for YMCA (Jacksonville)
NICU Support Specialist for Miami Children's Health System
Program Coordinator – Adolescent and Young Adult for Moffitt Cancer Center
Population Health Advisor for West Florida Health
Some of these positions are attainable with a degree at the bachelor's level; experience requirements are variable. Public health professionals typically have more opportunities with degrees at the bachelor's level.
Public Health Degree Programs
Public health is traditionally pursued at the master's level, though there are bachelor's options. Florida's public health students have many options, including Master of Public Health, Master of Science in Public Health, and dual degree (e.g. Master of Public Health/Master of Social Work).
There are certain commonly accepted standards that are mandatory in CEPH-accredited programs and may be included in other programs: A program should include coursework in core concepts like biostatistics, epidemiology, environmental health sciences, and social and behavioral sciences. Social and behavioral sciences has a specific meaning in the context of a public health education program. Course in this content area might include learning to plan a campaign that would change behavior. A master's program should include practicum or other field experience; a bachelor's program, a capstone project.
Among the many considerations are the concentrations offered and the opportunities students have to go beyond minimum requirements in areas such as research. Some students at the graduate level select programs based on the faculty members and their research interests. Other opportunities include honors societies and service organizations.
A student will need to consider the reputation of the institution and/ or program. The minimum standard is regional accreditation. Programmatic accreditation can be important; this depends on individual career goals.
The admission process can be highly selective. Schools of public health typically consider professional goals as well as academic background and volunteer or paid experience.
Additional Resources
The Florida Institute for Health Innovation collaborates with other organizations to advance public health (http://flhealthinnovation.org/). It is a member of the National Network of Public Health Institutes.
The Florida Public Health Association (http://fpha.org) provides networking and professional development opportunities as well as legislative advocacy. The FPHA has a student interest group.