What Can You Do with A Public Health Degree in California?: Tailoring your career to a specific public health discipline
California public health professionals work in the public and private sectors, carrying out biostatistical and epidemiologic research, developing programs and coalitions, educating the community, and providing consultation services. They often have graduate level education. Educational choices, including internship, can help a person tailor his or her career to a specific public health discipline.
Select a California Public Health Topic:
Governmental Public Health in California
The California Department of Public Health is the primary governmental entity responsible for public health. The California Board of Public Health is accredited by the Public Health Accreditation Board.
The following are among the major units:
<!- mfunc feat_school ->
Featured Programs:
Sponsored School(s)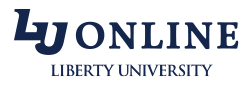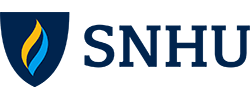 <!- /mfunc feat_school ->
Center for Chronic Disease Prevention and Health Promotion
Center for Infectious Diseases
Center for Environmental Health
Center for Family Health
Center for Health Statistics and Informatics
Emergency Preparedness Office
The following are among the many programs:
Alzheimer's Disease Program
Chronic Disease Surveillance and Research Branch (CDSRB)
California Osteoporosis Prevention and Education (COPE) Program
Healthcare-Associated Infections (HAI) Program
Occupational Lead Poisoning Prevention Program (OLPPP)
Tobacco Control Program
Vehicle Occupant Safety Program
Public Health Policy and Research Branch
The California Department of Health Care Services also has a role in public health. DHCS administers Medi-Cal and is working to improve health at the population level (and thus reduce the need for acute services). The Department of Health Care Services releases a periodic quality improvement strategy document (http://www.dhcs.ca.gov/dataandstats/Pages/default.aspx). The strategy takes into account both healthcare services and the broader circumstances that determine health. The 2016 quality improvement strategy identifies seven priority areas.
Public Health Institutes and Foundations
The Public Health Institute is a nonprofit organization headquartered in California. It has a 50 year history. PHI is a major player, boasting well over 600 employees — and $103,523,371 of revenue in grants and contracts in one recent year. Convening and partnering, research and evaluation, and policy development are among the competencies. PHI provides technical assistance to local governments and helps them build their capacity. PHI helped get diesel emissions regulations passed. Regulations were projected to prevent 150,000 cases of asthma over a 15 year period – and 9,400 premature deaths (http://www.phi.org/focus-areas/?focus_area=environmental-health).
The following are among the many PHI projects:
Bay Area Regional Health Inequities Initiative
California Occupational Health Surveillance and Evaluation Program (OHSEP)
Cancer Surveillance Support for Process Improvement
ACCESS (Advancing Company Community Engagement for Sustainable Societies) Health Worldwide
California Public Health Foundation Enterprises supports a variety of clients, including public/ private partnerships (https://www.phfe.org). Program development and contracts/ grant management are among the services offered. The following are among the many governmental units served:
CDPH Healthcare Associated Infections Program
LA County Department of Public Health, Childhood Lead Poisoning Prevention Program
San Francisco Department of Public Health, Center for Public Health Research
WIC Program
Governmental Public Health Careers
The California Department of Public Health utilizes examinations to narrow the applicant pool for many positions (http://www.cdph.ca.gov/services/jobs/Pages/CurrentOpenExaminations.aspx). In order to be admitted to the examination, a candidate must meet prerequisite requirements. The following are minimum education standards:
Requirements for Health Program Specialist I can be met through the combination of a master's degree in a relevant field and qualifying experience. Public health, public administration, and comprehensive health planning are among the degrees that would be considered. Experience beyond the minimum may substitute for the master's degree. A doctoral degree in a closely related field may substitute for a year of experience.
The Research Scientist I designation requires a bachelor's degree in the research specialty hired for (or in a closely related discipline), along with a year of experience or a year of graduate study. Epidemiology/ biostatistics and social/ behavioral sciences are listed among the specialties.
Public Health Consultant I requires a master's degree in public health education or community health education, awarded by a program accredited by the Council on Education for Public Health.
Civil service examinations are also a requirement for many positions advertised by local health departments; applicants can expect similar prerequisite requirements.
Nongovernmental Public Health Positions
Public health graduates may be hired by a range of employers. The following are among the recent postings that reference public health among the degree options:
Health Education Manager for the American Lung Association
Project Manager for Public Health Foundation Enterprises
Coordinator of Public Program for UC Berkley School of Public Health
A recently advertised position for Research Assistant (Center for Innovative Public Health Research) noted that coursework or experience in public health or psychology was "highly preferred".
Educational Options
There are many accredited public health programs in California. Students can select from a very varied set of concentrations:
Health Promotion and Disease Prevention
Urban Health
Nutritional Epidemiology
Health Services Organization
Population Health
Global Health Leadership
Environmental Health Sciences
GIS for Environmental Health
Research Epidemiology
The state also boasts some generalist programs.
Programs are, to varying degrees, selective. They may look for work experience as well as academic skill. UC Berkeley notes that students admitted to their master's program in biostatistics have often had previous experience as research assistants. Students admitted to the health and social behavior science MPH program typically have a year or two of related work experience (for example, health promotion or health-related research).
Requirements will vary by school as well as program. Students are expected to submit written materials expressing why they are interested in the field — and in the particular program.
An accredited MPH program will have a practicum requirement. Some students seek out additional internship experiences. PHI is among the organizations that utilizes student interns (http://www.phi.org/work-with-us/employment/internships).
The California Department of Public Health has a training program for master's and doctoral students who are interested in pursuing epidemiology careers in public health settings. Information is available from the California Epidemiologic Investigation Service (http://www.cdph.ca.gov/programs/Pages/CaliforniaEpidemiologicInvestigationService(Cal-EIS)_TrainingProgram.aspx).
Additional Resources
Five of California's local health departments hold accreditation through the Public Health Accreditation Board.
Additional professional resources include the California Public Health Association – North (http://cphan.org/) and Southern California Public Health Association (http://scpha.org).