Public Health in Arkansas: Where you can put your Public Health degree to work
The Healthy People 2020 Arkansas Framework for Action describes the state's goals for reducing chronic disease and notes some of the many organizations working to make them a reality. The Framework for Action is a document of more than 200 pages – but even this represents just a part of public health. The public health arena includes everything from environmental health to emergency preparedness and response.
Arkansas public health workers are a varied group of professionals. What they typically have in common are dedication, degrees, and real word experience.
Select an Arkansas Public Health Topic:
Arkansas 'Healthy People' Goals
Among Arkansas 'Health People' goals are the following:
<!- mfunc feat_school ->
Featured Programs:
Sponsored School(s)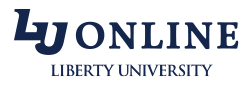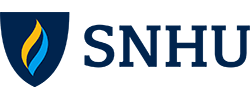 <!- /mfunc feat_school ->
Increasing the percentage of state residents who routinely engage in physical activity
Promoting tobacco cessation and prevention
Increasing access to healthcare and screening for individuals in rural and underserved areas
Fostering the development of communities that promote healthy lifestyles
The Healthy People 2020 Arkansas Framework for Action presents a series of vignettes profiling the many organizations and coalitions working to meet these goals. Among those noted:
Arkansas Cancer Coalition
Arkansas Coalition for Diabetes Prevention
Arkansas Department of Education Office of Coordinated School Health
Arkansas Wellness Coalition
Community Health Centers of Arkansas
Fay W. Boozman College of Public Health
Diabetes Advisory Council Policy-Maker Education Subcommittee
Systems Training Outreach Program
The authors noted that one large coalition, the Arkansas Chronic Illness Collaborative, had become the Arkansas Clinical Transformation (ACT) Collaborative. The goal of this organization is transformation in how chronic disease is managed — this can mean fewer hospital stays and emergency room visits.
The document also includes 2010 baseline data – and some very specific targets.
Tobacco usage among both adolescents and adolescents in Arkansas was, at baseline, higher than the national level. Several target goals were set at 10% improvement — this would still place Arkansas well above the nation in tobacco usage.
According to baseline data, Arkansas residents made just 1.9% of their trips to work on foot. The goal (created by consensus) was 4%.
Public Health Credentials
Public health is not a licensed profession, but some practitioners hold licenses in fields such as nursing.
The Arkansas Department of Health registers the state's health education specialists (http://www.healthy.arkansas.gov/programsServices/arhealthed/Pages/Register.aspx).
Some public health professionals seek voluntary credentials through the National Board of Public Health Examiners.
Public Health Educational Programs
Students typically study public health at the graduate level though there are also bachelor's programs. Health education is a common focus at the undergraduate level. Those considering careers as health education specialists will want to consider the examination eligibility requirements of the National Commission for Health Education Certification (http://www.nchec.org/overview).
There are many concentrations available at the master's level, from maternal and child health to clinical and translational science. Programs typically include coursework in five core public health disciplines: epidemiology, biostatistics, behavioral sciences, environmental health sciences, and policy and administration. A graduate degree program should include substantial experiential education.
Institutional accreditation is fundamental. Accreditation by the Council on Education for Public Health (CEPH) is not mandatory but helps some achieve their career goals; at the graduate level, accreditation facilitates the voluntary certification process (https://www.nbphe.org/eligibility.cfm). Arkansas has one CEPH school that offers multiple accredited programs. There are a number of joint degree options, for example, Master of Public Health and Juris Doctor (MPH/JD).
Some public health programs accept applications directly. More than 100 schools use the Schools of Public Health Application Service (SOPHAS) centralized application service (http://sophas.org/). Students enter MPH programs with undergraduate degrees in a wide variety of fields. Applicants can include details about their research, volunteer, and employment experience. Health policy and administration students may submit their applications through the Healthcare Administration, Management & Policy Centralized Application Service (HAMCAS).
Public Health Employment
A job search reveals a varied set of public health positions. The following is a sampling from late 2016:
Public Health Section Chief II, Arkansas Department of Health: The role involves directing operations for a governmental entity. Duties include developing strategic plans and monitoring existing programs.
Population Health Analyst, Major Insurance Carrier: This position involves collecting and analyzing data and making recommendations. The minimum educational level is listed as bachelor's (with a master's preferred). Public health, epidemiology, and biostatistics are among the possible majors. (Epidemiology and biostatistics may be offered as public health concentrations.)
Program Associate I, Sustainable and Equitable Food Systems: This position involves supporting initiatives, assisting in the development of new programs and fundraising efforts, and building relationships, as well performing some technical duties. This is another position where bachelor's candidates can be considered but the preference is for those with education at the master's level.
A public health job search also reveals related positions that a person can obtain without a degree in hand. These can provide valuable experience and an opportunity to earn money for college. Cooking Matters Americorps is among the organizations that recently posted in Arkansas. For this position, a high school diploma may be enough; tutoring, public speaking, and community organization are listed among the skills. Cooking Matters is a program that helps those at risk for hunger stretch their food dollars and feed their families nutritious meals – education is key.
The Arkansas Public Health Department and Local Units
The Arkansas Department of Health oversees health on a statewide level. The following program and service groups may be of interest to public health professionals:
Chronic Disease
Environmental Health
Epidemiology
Health Statistics
Minority Health and Health Disparities
Preparedness and Emergency Response
Tobacco Prevention and Cessation
Women, Infants, and Children (WIC)
The Arkansas Department of Health is accredited by the Public Health Accreditation Board.
The Department of Health has provided information about local public health units, including their contact information and the services they provide (http://www.healthy.arkansas.gov/programsServices/Pages/programServiceGroups.aspx).
Additional Resources
The Arkansas Public Health Association is the state affiliate of the American Public Health Association (http://www.arkpublichealth.org/). The following are among the sections:
Health Disparities
Health Literacy
Health Administration
Health Education and Promotion
APHA accepts student members. The organization has a scholarship program (http://www.arkpublichealth.org/scholarships).