What can you do with a Public Health degree in Arizona?: Studying and Impacting Health Care at the Population Level
In early 2016, the Arizona Department of Health Services announced completion of the first Arizona State Health Improvement Plan. Fulfilling the goals will be the work not just of the Health Services Department and local health departments but of professionals in many organizations.
Public health professionals study – and impact – health at the population level. Arizona's public health workers have expertise in many branches of public health from epidemiology to environmental health sciences.
Select an Arizona Public Health Topic:
Arizona Health Priorities
The Arizona State Health Improvement Plan (AzHIP) was based on an assessment that was completed in 2014. The assessment was also the work of many. Arizona selected its priorities from among 60 health indicators identified at the national level. County-level data was used to narrow the list. Input included, among other sources, English and Spanish language surveys, focus groups, and provider group meetings.
<!- mfunc feat_school ->
Featured Programs:
Sponsored School(s)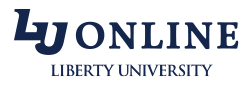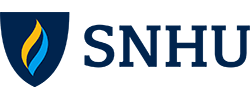 <!- /mfunc feat_school ->
Priorities for 2016 to 2020 include the following:
Access to care
Maternal and child health
Behavioral health services
Obesity
Cancer
Oral health
Cardiovascular disease and stroke
Substance abuse
Chronic lower respiratory disease and asthma
Suicide
Diabetes
Tobacco
Healthcare associated infections
Unintentional injury
Arizona has a well-developed roadmap for improving health at the population level. Goals are supported by strategies and by tactics (which are more specific than strategies). More specific still are action items; these are to be completed by the years specified.
Among the goals is improvement of respiratory disease. One of the strategies is to create a statewide initiative for adopting policies that promote clean air. Tactics include increasing public awareness and educating stakeholders. One action item is development of a "top 10 ways" campaign for impacting air quality. The completion date is 2017; the partner, the American Lung Association. Another action item is provision of information and technical assistance to a range of people, from property managers and developers to public health advocates. This is to be accomplished by 2020. Partners will include the Arizona Multi-Housing Association and the Arizona Smoke Free Living Coalition. The big goal is a 10% reduction in upper respiratory disease deaths by 2020.
Education for Public Health
Public health professionals are typically highly educated. Public health is most often a graduate pursuit, though there are some programs offered at the bachelor's level. Students enter master's programs with degrees in many different fields. Some students pursue combined bachelor's and master's programs.
Prospective public health professionals can pursue Master of Public Health (and other closely related degrees) either online or on campus.
Each of Arizona's three state universities has at least one public health program at the undergraduate or graduate level. The University of Arizona has a number of programs that are accredited by the Council on Education for Public Health. Students have the option of completing concentrations such as family and child health, environmental health sciences, or epidemiology at either the MPH or PhD level.
Many prestigious programs nationwide hold CEPH accreditation. Student who complete CEPH-accredited Master of Public Health programs can be assured that their program meets rigorous discipline-specific standards.
Programs must, at minimum, hold regional accreditation at the institutional level. Each of Arizona's state universities holds accreditation through the Higher Learning Commission; there are a number of programs around the nation that are offered by regionally accredited institutions but do not hold CEPH accreditation.
Arizona Public Health Employment
Individuals with public health backgrounds may be hired by many organizations, public and private. The following job announcements are from 2016:
Maternal Child Epidemiologist for the Arizona Department of Health Services: Responsibilities include establishing an efficient system to collect data from women who have had babies, determining relationships between behaviors and outcomes, tracking behavioral changes over time, and supervising other staff members.
Public Health Preparedness Liaison for Apidel Technologies: This position involves coordinating preparedness efforts across a range of organizations, from faith-based to governmental .
Associate Program Manager for El Rio Community Health Center: Roles include acting as a subject expert for dental programs, conducting research as needed to support departmental decision making, and carrying out administrative duties .
Those at the beginning stages of their careers may apply for positions through organizations such as Americorps/ Vista. Among the recent opportunities are working to create a sustainable school recycling program in Yuma and working with a case management team to help refugees and asylee clients overcome obstacles and get their health needs met. Individuals who complete Americorps/ Vista programs earn money for school.
Some public health students apply for internships in distant communities. Students can visit the Centers for Disease Control (CDC) website to learn about prestigious public health internships and fellowships around the nation (http://www.cdc.gov/Fellowships/).
Additional Resources
Arizona has four local health departments that hold accreditation through the Public Health Accreditation Board (PHAB). They are the Maricopa County Department of Health, the Pima County Health Department, the Mohave County Department of Health, and Yavapai County Community Health Services.
The Arizona Public Health Association is Arizona's chapter of the American Public Health Association (http://www.azpha.org/). The AzPHA website provides a number of resources, including tools for public health workers who will be visiting policy makers to advocate for public health (http://www.azpha.org/get-involved/advocacy). AzPHA membership brings additional benefits.