Public Health Degrees in Alaska: Using your degree to respond to challenges at the population level
Alaska's public health professionals help the state respond to health challenges at the population level. There are employment opportunities at the bachelor's and graduate levels.
The five core areas of public health are health policy and management, environmental health science, epidemiology, biostatistics, and social and behavioral science. Knowledge of Alaskan populations is integral to many public health tasks.
Select an Alaska Public Health Topic:
Statewide Public Health Services
Public health professionals may be employed by various organizations, public and private. The Alaska Division of Public Health is the main governmental entity charged with protecting Alaska public health. The following are among the major programs and services:
<!- mfunc feat_school ->
Featured Programs:
Sponsored School(s)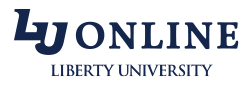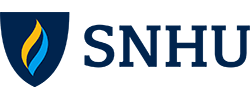 <!- /mfunc feat_school ->
Chronic Disease Prevention and Health Promotion
Emergency Programs
Epidemiology
Women's, Children's and Family Health
There are many programs and initiatives. The Epidemiology Section includes the Environmental Public Health Program, the Infectious Disease Program, and the Health Impact Assessment Program, among others.
Alaska Public Health Spotlight
In 2014, the Center for Disease Control (CDC) blog featured an article by the Director of the Alaska Health and Disability Program about various projects to foster emergency preparedness among the disabled (https://blogs.cdc.gov/publichealthmatters/2014/09/serving-alaskans-with-disability-an-integrated-approach/). Efforts encompassed a range of activities from amassing data to disseminating information directly to those who needed it. At that time, the Health and Disability Program had recruited volunteers to distribute some 5,000 emergency preparedness kits to Alaskans living with disability.
Director Amanda Cooper earned her Master in Public Health from the University of Alaska.
Alaska Public Health Degree Options
A graduate student can expect education in the five core areas. The program may also include some very specialized coursework.
Institutional accreditation is fundamental; program-level accreditation indicates that a program meets discipline-specific criteria. Alaska has two Master of Public Health programs that are accredited by the Council on Education for Public Health. One is classified as "public health practice"; the other is a joint program that awards a Master of Public Health and a Master of Social Work.
A nationwide search will reveal accredited programs with a variety of concentrations including health disparities and public health nutrition. Some programs are available online.
Students who complete master's programs can expect practical learning opportunities. They will have some type of culminating experience. Recent projects at the University of Alaska included teaching Alaska food systems, analyzing rainwater from rural catchments, assessing the causes of physician burnout, and correlating long-term care staff oral health training and resident dental plaque (http://www.alaskapublichealth.org/wp-content/uploads/downloads/2016/05/ALPHA-Newsletter-Volume-8-Issue-1-Spring-2016.pdf).
There are also options at the undergraduate level. Health education is a common undergraduate offering. There are tracks for general college students and for those who will be pursuing professional healthcare careers at the graduate level.
Alaska Health Careers lists internships that may be of interest to health majors (http://www.healthcareersinalaska.info/camps_and_internships/overview). The Centers for Disease Control and Prevention lists prestigious internships nationwide (http://www.cdc.gov/Fellowships/).
Alaska Health Goals and Challenges
Alaska, like most states, sets decade-long health goals and tracks progress. The State of Alaska Department of Health and Human Services and the Alaska Tribal Health Consortium are keeping track of progress toward the Healthy Alaskans 2020 goals. The most recent update of the general "scorecard" (July 2016) showed that some statewide goals had been met (http://hss.state.ak.us/ha2020/):
The cancer mortality rate per 100,000 had dipped below the 2010 baseline of 176 and below the 2010 target of 162; the most recent data indicated a cancer mortality rate of 159.1.
The percentage of adults who reported that they had not been able to afford to see a doctor during the prior year dropped below the 2010 baseline of 14.7% and below the 2020 goal of 14%.
Other goals appeared to be on target:
The most recent data showed that percentage of rural community housing units that had sewer and water services had increased from 78% to 85%. (The goal is 87% by 2020.)
However, more than half of the 25 goals listed in the document were reported as "not on track".
The alcohol-induced mortality rate had increased from 16.3 per 100,000 to 17.8 per 100,000.
The percentage of adults classified as obese had risen from 29.2% to 29.7%.
Healthy Alaskans has published separate data that is specific to Native Alaskan populations (http://hss.state.ak.us/ha2020/).
Alaska Public Health Employment
Recent job posting included the following:
Health & Social Services Planner for the Advisory Board on Alcoholism and Drug Abuse and the Alaska Mental Health Board: Expected duties included participating in Medicaid reform efforts, carrying out research, and coordinating and facilitating workgroups. Applicants could be considered on the basis of baccalaureate level education and related work experience.
Health Systems Manager for the American Cancer Society in Anchorage: This position involved acting as relationship manager for a wide variety of health systems and working toward implementation of cancer-related initiatives.
Program Evaluator for Data Services: This position involves the lead role in developing and carrying out evaluation studies. The expectation was a master's degree in a field such as public health or statistics (or equivalent education and training).
Additional Resources
Information about Alaska public health programs is available from the Division of Public Health http://dhss.alaska.gov/dph/Pages/default.aspx The Director's Office can be reached at (907) 465-3090. The Division website includes contact information for sections.
The Alaska Public Health Association (ALPHA) is the state chapter of the American Public Health Association (http://www.alaskapublichealth.org/). The theme for the 34th Annual Alaska Health Summit is the 'changing landscape of public health'.
The Alaska Environmental Health Association is an additional resource (https://sites.google.com/site/aehatest).