What Can You Do with a Public Health Degree in Alabama?
The Alabama Department of Public Health is the primary governmental entity responsible for Alabama health. However, ADPH's many projects – and employees – represent just a portion of the Alabama public health workforce. Recent initiatives to improve Alabama health are the collaborative work of many. Different roles take different skill sets. Future public health leaders can prepare themselves by pursuing relevant degree programs.
Select an Alabama Public Health Topic:
Alabama Health Systems
The following are among the major programs and services of the Alabama Department of Public Health:
Disease Prevention and Control
Emergency Preparedness
Injury Prevention
Family Health
Violence Prevention and Aid
There are many units within ADPH.
<!- mfunc feat_school ->
Featured Programs:
Sponsored School(s)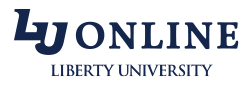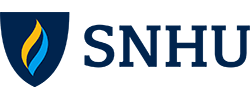 <!- /mfunc feat_school ->
The following are among the initiatives of the Nutrition and Physical Activity (NPA) Division:
Quality Physical Education and Adapted Physical Education: This is a partnership with the Department of Education.
The State Partnership Grant Program to Improve Minority Health: This is an effort to eliminate disparities in four Alabama communities.
iChoice: This is a wellness program focused on the employees of the ADPH.
The following are among those of the Office of Women's Health:
A New Leaf: This is a program that has helped women 35+ lose weight through sustainable lifestyle changes.
Women's Health Information For the Incarcerated (WHI-FI): This program includes health education, a re-entry program, and community linkages.
Heart Truth Campaign: This is an awareness program, focused on heart disease in women.
The Centers for Disease Control and Prevention profiled the Delta Rural Access Program and the successes they had had in implementing Power to Prevent: A Family Lifestyle Approach to Diabetes Prevention (https://www.healthypeople.gov/2020/healthy-people-in-action/story/delta-rural-access-program-increasing-access-to-preventive).
Alabama Health Goals
In 2015, the Department of Public Health released Alabama's Community Health Improvement Plan (ACHIP). This followed a Community Health Assessment (CHA). Input was sought from many stakeholders. Planners had to consider practicalities as well as vision when setting priorities and writing objectives. The following were prioritized:
Access to care
Physical activity and nutrition
Mental health and substance abuse
Work groups created sets of objectives that were measurable and for which base line data was available. The intent is to revise the plan frequently.
The initiative is based on the awareness that clinical services and lifestyle choices together account for only a portion of health. Access to care, for example, is not just about providing insurance opportunities and fostering the practitioner workforce. Lack of public transit is one factor in people not accessing needed health services. One Alabama county was found to have 16% percent of households without a vehicle. Among the identified assets and resources for meeting transportation objectives: regional planning councils, service organizations, faith-based organizations, the Governor's Office on Disability, the Economic Development Association of Alabama (EDAA), and the ALDOT rural transit assistance program. Another "access" objective is to expand telehealth in underserved areas.
Degree Requirements for Governmental Public Health Careers
The state employs public health professionals in various capacities. The following job descriptions and minimum education requirements are based on the 2015-2016 Merit System Employment Guide:
Health Services Administrator I: Master's or bachelor's degree in a qualifying field (for example, public health or health services administration) or other bachelor's degree plus four years of health experience.
Public Health Educator: Bachelor's degree in a qualifying field, to include five college courses in health education/ health promotion
Epidemiologist : Master of Public Health, Master of Science in Public Health, or a master's degree in science (or related field ) with 20 semester hours of coursework in epidemiology, biostatistics, or biometrics.
Environmental Toxicologist: Doctoral degree in a field such as toxicology, environmental health, or public health, plus significant toxicology experience.
Other Career Options
Public health professionals are hired by various organizations, private and public. The following career postings are from 2016:
Researcher III for the University of Alabama-Birmingham: This position involves overseeing the Translational Research for Injury Prevention (TRIP) Laboratory.
Epidemiologist for a pharmaceutical company: This position involves designing, conducting, and reporting on studies.
A future public health leader can begin to build a career with education below the bachelor's level. One recently advertised position was for a part-time projector coordinator for the Southern Alabama Area Health Education Center (AHEC). A major activity would be implementation of a Health Careers Education and Readiness Program focused on high schools.
Many individuals get their start in AmeriCorps or VISTA service projects. Among the Americorps/ VISTA opportunities recently advertised in Alabama is the Red Cross Corps, a program focused on disaster preparedness that targets third through fifth graders, among others. Other opportunities include the Urban Food Project and the Middle Alabama Area Agency on Aging (M4A).
Public Health Degree in Alabama
The public health workforce includes people from diverse backgrounds. Today's students have more opportunities to tailor their education toward careers in public health. Many accredited schools have online options.
Public health education has typically been a graduate degree option, but many students are choosing to pursue it at the undergraduate level. The Alabama Public Health Association reports that just two years after initiating an undergraduate program at the University of Alabama-Birmingham, there were as many bachelor's students as newly enrolled master's students. The UAB offers a number of concentrations. Following the national trend, school offers more options at the graduate level.
Many programs around the country use a centralized application process, the Schools of Public Health Application Service (SOPHAS). The application process can be quite selective.
Communication skills are important for careers in public health. Some Alabama employers cite public speaking.
Additional Resources
Information about state public health programs is available from the Alabama Department of Health (http://www.adph.org).
Alabama also has well over 60 county health departments. As of 2016, the state has just one accredited health department: the Jefferson County Department of Health, located in Birmingham. Accreditation is granted by Public Health Accreditation Board (PHAB); the application process can be a significant undertaking.
The Alabama Public Health Association is the state affiliate of the American Public Health Association (http://alphassoc.org). The 2016 conference, "Public Health: Advancing Opportunities and Assessing Challenges", was held during National Public Health Week.