Pharmacy Technician Training in West Virginia
The pharmacy technician industry is expected to enjoy strong growth between now and 2018 in West Virginia. The BLS predicted in 2008 that nationwide the industry would see 31% growth during this period. One of the reasons s that the population is living longer. According to the millennium census, West Virginia had the third highest percentage of seniors in the nation — 15.3 %.
The West Virginia code describes the duties of pharmacy technicians, and there are many. Pharmacy technicians serve customers, enter patient data, and even compound medications. In West Virginia, pharmacy technicians are also allowed to operate under indirect supervision for up to half a hour at a time while the pharmacist takes a lunch break somewhere within the building. This amounts to quite a bit of responsibility! No wonder West Virginia has been requiring its pharmacy technicians to register with the state since 1996.
The foundation for becoming a pharmacy technician is a solid education at the high school level. If a person is at least eighteen and holds a high school diploma or GED, she is well on her way to train for a career as a pharmacy technician. The state also requires that pharmacy technicians be free of both chemical addictions and felony convictions.
Pharmacy Technician Registration and Certification in West Virginia
West Virginia requires either national certification or completion of a board-approved pharmacy training program. Pharmacy technicians who can provide proof that they were trained in another state may be able to skip this requirement.
<!- mfunc feat_school ->
Featured Programs:
Sponsored School(s)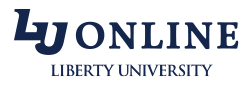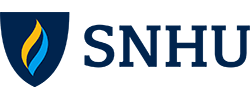 <!- /mfunc feat_school ->
Pharmacy technician programs vary in length and emphasis, from short test prep courses online to a more comprehensive multi-semester educational experience. In order to screen students for program and job success, some schools have high admission standards which include such things as exam scores and written and oral interviews.
Some employers do require national certification. This is particularly true in medical settings. WA-Medical Services, for instance, specifies both pharmacy technician certification and previous hospital experience, while Mon General is willing to hire pharmacy technicians who can become certified within a year. There are two certifying bodies, the ICPT and the PTCB, both of which have exams of approximately 100 questions that are designed to assess a range of field-specific skills.
Pharmacy Technician Salary and Job outlook in West Virginia
West Virginia has the highest concentration of pharmacy technicians of any state in the nation. The BLS reported a total of 2,940 workers in the industry in 2009. The mean salary is $11.42, which translates into $23,760 a year.
The BLS suggests greater regional variance in income in West Virginia than in some other states, with mean salaries ranging from $22,000 to over $29,000. One may find better salaries in metropolitan areas that cross state borders: that is, in the greater DC metropolitan area, in Martinsburg, and near the Virginia border at Winchester.
Within regions, those at 75th percentile often make one and a half times as much as those at the 25th percentile. What accounts for the discrepancy? Experience matters, of course, but so does job setting. Nationwide, retail stores employ about three in every four workers and pay salaries that are generally slightly below the average for the profession. (Grocery stores may pay very nearly the national average.)
Pharmacy technicians on job forums have given advice for technicians who really want to break into hospital pharmacy technology: They might seek out a retail position in a hospital with the intention of applying for more demanding hospital jobs later. IV and other specialty certifications can help. Contra Costa reports that their school only places pharmacy technicians into the IV program at employee request, while the National Pharmacy Technician Association reports that students often sign up with the intent of making themselves more marketable.
Find Accredited Online Pharmacy Technician Schools
Find a Pharmacy Technician Training Program