Virginia Pharmacy Technician
Becoming a pharmacy technician is a demanding job, and Virginia is part of the nationwide trend to set standards high. Virginia's pharmacy technicians work in a technician to pharmacist ratio of up to 4:1, performing many vital pharmacy functions under the supervision of a pharmacist. Duties may include everything from stocking bulk drugs and engaging in basic customer service to preparing unit dose and intravenous medications. Pharmacy technicians are also frequently asked to perform data entry.
Pharmacy technicians don't counsel patients, but they may identify customers who appear to need to talk and refer them to a pharmacist. A variety of skills are required for successful performance of job duties. Pharmacy technicians should be people savvy, computer proficient, and have math skills at the level of late high school or beginning college. In the interest of patient safety, Virginia also mandates formal education for its pharmacy technicians.
Pharmacy Technician Training and Certification in Virginia
Prospective pharmacy technicians can opt for either PTCB certification or a board-approved pharmacy technician training program and exam. There are many to select from. Those who pass the PTCB exam are considered to have adequate education however they obtained it. There is not a requirement to take an approved course as a prerequisite. However, many people do find courses helpful for mastering PTCB content. Those who are PTCB-certified have higher continuing education requirements (20 CEUs in 2 years) to maintain their pharmacy technician certification. The Commonwealth of Virginia requires only 5 contact hours of continuing education each year, which is equivalent to .5 CEs.
Virginia sets its own standards for pharmacy technician training programs, and they are different than those of the National Association of Health-Systems Pharmacists. The focus is on exam preparation, and that influences programs. Many call themselves exam preparation courses. Some school districts, including Norfolk Public Schools and Halifax County Schools, include pharmacy technology as part of their vocational training. Eligible youths between 16 and 24 can also receive free pharmacy technician training through Old Dominion Job Corps, a program administered by the Department of Labor. Anyone with a high school diploma can of course pay for the program of their choice either online or at a traditional college.
<!- mfunc feat_school ->
Featured Programs:
Sponsored School(s)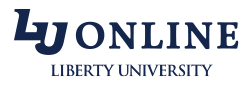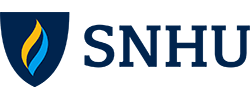 <!- /mfunc feat_school ->
Pharmacy Technician Salary and Job outlook in Virginia
One advantage to longer programs can be the work experience opportunities. A representative of National University reports that program graduates are often hired by the establishments where they put in hours as a student during internships. At National, students are allowed to choose an internship in the area that best suits them and spend significant time there. Other programs place students in several short rotations and allow them to get a sense of the requirements of different settings. Both options provide the opportunity to make connections. This can be advantageous in a field where there are a lot of opportunities, but some are significantly more lucrative than others.
The Bureau of Labor Statistics reported in 2009 that Virginia pharmacy technicians at the 90th percentile were making nearly twice as much ($18.00 an hour) as those at the 10th percentile ($9.20). Some factors are of course beyond a person's control, but others are shaped by education, experience, and attitude.
The average salary for the state was $13.20 in 2009. The trend in Virginia is for pharmacy technicians in metropolitan areas to earn higher wages. Pharmacy technicians in Charlottesville and the greater DC metropolitan areas enjoy over $29,900 annually. In the capitol city of Richmond , the average salary is $28,470. Roanoke has a similar salary ($28,220) as does Winchester ($28,120). Harrisonburg reports the somewhat lower figure of $25,350, while Lynchburg is at $26,280. The rural areas and small towns of southwestern Virginia average $21,980, and other non-metropolitan areas around $25,000.
Find a Pharmacy Technician Training Program