Pharmacy Technician Schools in Vermont
Flu season is underway in Vermont, and pharmacy technicians have a role in the campaign for immunization. Although they aren't the ones providing the shots at the local Walgreens, they are behind the scenes providing logistical support, according to a 2010 press release by the Pharmacy Technician Certification Board.
Pharmacy technicians have many other duties. The best known job duty is probably community service, as more than 70% of the nation's pharmacy technician workforce is employed by the retail sector. Pharmacy technicians can have various responsibilities, though, depending on the setting and the specific needs of the pharmacist manager. At retail establishments, responsibilities might include entering insurance and health information as well as packaging and stocking medications and accepting written refill requests. At hospitals, duties might extend to preparing sterile products and IV admixtures. Pharmaceutical and insurance companies have their own unique job duties.
Strong skills in math, keyboarding, and communications are at the foundation of job success.
Pharmacy Technician Registration and Certification in Vermont
Vermont has some basic requirements, designed for the safety of the state's citizens. All that is required for initial registration is an acceptable background, an application, and a $25 fee. Pharmacy managers are responsible for training pharmacy technicians in duties specifically related to the job setting. To ensure that this training is indeed performed adequately, the state requires that the pharmacy either develop or adopt a training manual. This requirement is waived when all pharmacy technicians have certification through a national board.
<!- mfunc feat_school ->
Featured Programs:
Sponsored School(s)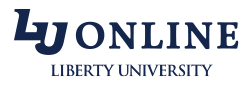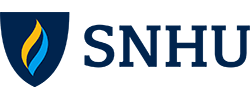 <!- /mfunc feat_school ->
Although national certification is not mandated, many employers do desire it. Walgreens expects certification through PTCB after hiring, if not before. Not only pharmacy technicians but store supervisors must be certified. Hospitals often expect pharmacy technician certification before hiring. Board certification includes an examination which covers a range of topics, applicable to both hospital and retail settings.
Retail positions often have less rigorous demands than employers in other settings, but there is a good deal of variety when it comes to both minimum job requirements and preferred qualifications. Some employers, for instance, New England Alliance for Health and Central Vermont Medical Center, have posted jobs for pharmacy technicians, asking for candidates with associates degrees. Educational expectations can extend beyond pharmacy-related courses.
Vermont pharmacy technicians should note that biennial renewal is necessary for state registration and also for national certification (when applicable). They should also be aware that the pharmacy technician training programs are only about 10-weeks in duration and are designed to prepare students for the national pharmacy technician certification exams as well as for entry-level job opportunities.
Pharmacy Technician Salary and Job outlook in Vermont
The average salary for a pharmacy technician in Vermont is $13.69 an hour or $28,470 a year. This is very near the national average.
Nationally, some trends have emerged. Retail establishments employ more workers, particularly at the entry level, but they pay less. The largest employers, drug stores and health stores, pay $13.27 hourly or $27,590 annually. Super stores and other general merchandise stores pay only about $12.65 an hour, while grocery stores average $13.76.
General hospitals employ about 55,950 workers across the nation, making them the second largest employer group. Average pay is $15.73. Specialty hospitals, which have rigorous demands, pay an average of $17.06. Many pharmacy technicians of course vie for the best jobs. Again, education often helps. Pharmacy technician training programs, both traditional and online, sometimes locate preceptors who will supervise students as they gain experience in the field. Employers differ in how much they value this experience. Representatives of both Concorde Career College and Western Dakota Technical Institute recently stated that students should treat these opportunities as job interviews — that they are more likely to translate into future employment if the student really does well.
Location within the state also results in minor salary differences. Workers in the Burlington-South Burlington metropolitan area earn the highest wages in the state: $31,150 per year or $14.98 an hour. Workers in the smaller towns of Southern Vermont earn an average of $26,930 annually or $12.95 an hour. Those in the Northern regions earn just a little less: $25,820 or $12.42.
Find a Pharmacy Technician Training Program