Pharmacy Technician Schools in Utah
Taking refill orders, entering patient information, pouring and labeling medications…Utah's Pharmacy Act Practice Rule describes acceptable job duties for pharmacy technicians, and there are a lot of them. Responsibilities may even include compounding (or mixing) medication. Utah's pharmacy technicians are explicitly given two privileges that pharmacy technicians in other states aren't. They may accept new prescriptions by phone and then leave them for a pharmacist to review. They may also counsel people on the use of vitamin supplements and over-the-counter medications. This duty, like the others, is to be performed under pharmacist supervision.
Pharmacy Technician Education, Certification and Registration in Utah
Utah's pharmacy technicians must complete a training program that includes 180 hours of supervised practical experience. If training is occurring on the job, the pharmacy must submit program details to the board for approval. A packaged curriculum may be incorporated into the pharmacy technician training program.
Utah pharmacy technicians also must be certified through PTCB (the Pharmacy Technician Certification Board or ICPT (the Institute for the Certification of Pharmacy Technicians). Pharmacy technician certification requires passing board examinations and a background check. The PTCB exam includes 90 multiple choice questions, while the ExCPT includes 110. Both assess one's understanding of the profession: including differentiating typical job duties from those that are not allowable. Candidates should have mastered techniques for preparing unit dose medicines and sterile preparations, have a working knowledge of the drug classification system, and be able to perform pharmaceutical calculations. There are some slight differences in content, and it is possible to find programs that are tailored to one or the other. In addition to certifying exams, a test of Utah law is required for licensing. Pharmacy technicians must complete twenty CE's each renewal period. At least eight must be live; the remaining units can be completed online.
Pharmacy technicians must also maintain their Utah license by submitting a renewal application. There is a link for this on the website of the Utah Division of Occupational and Professional Licensing. A pharmacy technician who has allowed his or her licensure to lapse for too long or who didn't apply soon enough after completing requirements will also have to take a 180 hour refresher course.
<!- mfunc feat_school ->
Featured Programs:
Sponsored School(s)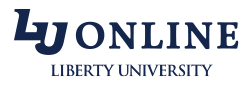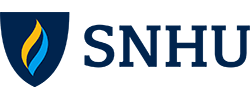 <!- /mfunc feat_school ->
Pharmacy Technician Salary and Job outlook in Utah
Many pharmacy technician educational programs offer practical experience in the form of externships. In fact, people often do secure paid positions based on externship, but that it depends on their work attitude.
In Utah, there is a difference in employment between large metropolitan areas. As can be expected, Salt Lake City employs the most pharmacy technicians. The number was 1,450 in 2009, according to the BLS. Salt Lake City also has the highest wages in the state with a mean of $31,900 or $15.34 an hour Outside of that, there is not an obvious difference between metropolitan and non-metropolitan areas, with the non-metropolitan areas in the Eastern part of the state reporting the next highest salary average salary: $30,570 per year. The Ogden-Clearfield, Provo-Orem and St George metropolitan areas also report annual salaries over $30,000.
Within regions, there is also considerable salary variance. Depending on geographical location, those at the 90th percentile may make between five and nine dollars more per hour than those at the 10th percentile. Work setting accounts for a good deal of the discrepancy. Nationwide, 75% of pharmacy technicians work at retail establishments, earning a little less than the industry average. Hospitals pay substantially more, with salaries with insurance carriers and pharmaceutical companies running even more.