Pharmacy Technician Schools in Tennessee
Tennessee has seen a rapid increase in demand for pharmacy technicians. The Tennessee Department of Labor and Workforce Development reported in 2006 that the field led all others in the state in terms of projected growth rate. A base workforce of 8,170 was predicted to become 12,760 by 2016.
It is imperative that Tennessee has competent and highly skilled workers in this important sector of the health industry. Pharmacy technicians work under the supervision of pharmacists to do many pharmaceutical tasks. These can include operating automated dispensing systems, packaging medications, and entering data into the computer. Another frequent duty is handling customer service issues. Computational fluency, computer proficiency, and strong communication abilities are among the frequently cited job requirements.
Pharmacy Technician Regulation and Certification in Tennessee
The state's pharmacy technician industry is regulated by the Tennessee Board of Pharmacy, under the banner of the Tennessee Department of Commerce and Insurance. The emphasis is on character and responsibility. Each applicant must submit a statement of character that addresses past convictions or charges, including drug-related misdemeanors. He or she must also sign an affidavit that he or she understands the industry's rules and regulations. This affidavit is filled out by the employer.
Tennessee recognizes, but does not mandate, national board pharmacy technician certification. Normally, a pharmacist is allowed to have only two pharmacy technicians under her supervision, but the number is increased to three if even one has certification through ICPT or PTCB. In order to be certified, a pharmacy technician must pass a multiple choice examination which covers a broad spectrum of field-related duties and issues, from pharmacy law to compounding to pharmaceutical calculations. In order to maintain certification, twenty CE's (continuing education units) are required every two years. The pharmacy technician training programs listed below are designed to help prepare students for these exams as well as pharmacy technician jobs in Tennessee.
<!- mfunc feat_school ->
Featured Programs:
Sponsored School(s)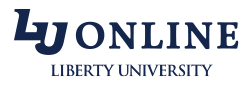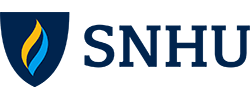 <!- /mfunc feat_school ->
Formal education is also optional, but can confer job advantages. Some employers favor those who have completed pharmacy technician training programs. Saint Thomas Health Services, for instance, gives preference to candidates who have graduated from a program approved by the American Society of Health-Systems Pharmacists. Educational programs, online or traditional, can also help pharmacy technicians prepare for board examinations and fill in any gaps in basic skill areas like mathematics or computing.
Educational programs may require letters of reference, transcripts, and test scores. These help ensure that applicants have the qualities to complete the program and to be successful in the field.
Pharmacy Technician Salary and Job outlook in Tennessee
Externships, or short internships, can be another benefit of formal education. "It's like a job interview," notes a representative of Concorde Career College in Memphis. In some cases, the particular pharmacy may have a position available. In others, the representative continues, the pharmacy may be able to refer a favored candidate. This is important in a field where there are a lot of positions, but some are more desirable than others.
Tennessee has a high concentration of workers in the pharmacy technician field. At a rate of 3.672 per thousand, the state is ranked #4 in this category. The cities of Morristown, Cleveland, and Johnson City have particularly high concentrations. In fact, Morristown leads the nation at 7.239 per thousand workers.
What does a pharmacy technician earn in Tennessee? In 2009, the average salary was listed as $27,540 per year or $13.24 per hour. This was about a thousand dollars less than the national average. Averages, though, tells only a part of the story. The vast majority of the nation's pharmacy technicians work in retail stores. The retail average is just under the industry average, with groceries often offering better compensation than drug stores or general merchandise stores. Pharmacy technicians who work in hospitals generally make over $30,000 a year, and those who are hired by the federal government or who work in certain specialty settings may earn closer to $40,000.
Find a Pharmacy Technician Training Program