Pharmacy Technician Schools in South Dakota
National Pharmacy Technician Day is celebrated each year on the 4th Tuesday of October. This is to recognize that pharmacy technicians are an integral part of America's health care system. The website of the South Dakota Board of Pharmacy lists a surprising range of duties. Responsibilities can include obtaining refill authorization, inspecting drug supplies in hospital nursing units, packaging medications, collecting information from patients, and carrying out other tasks deemed routine or repetitive. Technicians can't conduct a drug review or otherwise act in an evaluative capacity. They are also prohibited from taking new prescriptions that are not in writing. In all cases, a licensed South Dakota pharmacist performs the final check on accuracy of prescriptions. Still, pharmacy technicians are the mainstay of pharmacies around the state.
South Dakota defines pharmacy technicians as those who are either employed under pharmacist supervision or are in college pharmacy technician training programs. The board requires both groups to register, noting that the purpose is to track and maintain records should any disciplinary issues arise. Students must register before commencing on the job training. Employees must register with the South Dakota State Board of Pharmacy within thirty days of beginning work.
Pharmacy Technician Registration and Certification Requirements in South Dakota
The South Dakota Legislature also passed a statute in 2004 mandating training for the state's pharmacy technicians. Required pharmacy technician training is on-site; pharmacies are obligated to write up training procedures and review them periodically. The board may choose, at its discretion, to review these procedures. Formal education is not required. However, it can provide certain benefits like preparation for the national certification exam and add additional value to your resume when applying for the more competitive positions. The usual pharmacist to technician ratio is 2:1, but the ratio may go above this when at least one technician has graduated from a board-approved education program and passed an examination by the National Commission for Certifying Agencies.
National pharmacy technician certification is not a state requirement either, but again, there can be advantages. In 2009, there were 827 South Dakota technicians certified by the Pharmacy Technician Certification Board. The Institute for the Certification of Pharmacy Technicians also certifies pharmacy technicians within the state.
<!- mfunc feat_school ->
Featured Programs:
Sponsored School(s)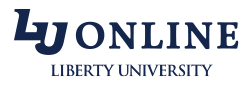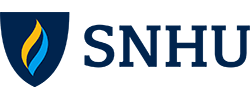 <!- /mfunc feat_school ->
Pharmacy Technician Salary and Job outlook in South Dakota
Work experience opportunities can be another advantage of formal education. A representative of Western Dakota Technical Institute notes that, while people don't necessarily get hired at places where they've interned, they should think of such experiences as a job interview. "If you do a great job in an interview," she says, "they're going to remember."
This is important to note. While there are many jobs in the industry, some workers do struggle to find employment. The Bureau of Labor Statistics reports that workers who are at the 90th percentile in terms of salary make more than twice that of those at the 10th percentile. Geography has some bearing on salary, but so does job sector. The BLS places the national average for pharmacy technicians at general or surgical hospitals at between $32,000 and $33,000. Average salaries for retail stores, on the other hand, fall between $25,000 and $29,000. The most frequent employers, health stores and drug stores, fall in the middle of this range.
Pharmacy technicians should be prepared to do some night and weekend rotations. Compensation can be quite good, however. South Dakota's pharmacy technicians had a mean salary of $26,320 in 2007. This was slightly less than the national average, which was then listed as $27,512. South Dakota pharmacy technicians should be aware that nationwide, certified CPhTs are generally paid at a higher rate.
There are opportunities in South Dakota to break into specialty branches. Cardinal Health Nuclear has recently posted multiple positions; for some of these, certification in nuclear pharmacy is not required for hiring. Some positions favor those with strong science backgrounds.
Find a Pharmacy Technician Training Program