Pharmacy Technician Schools in Rhode Island
October 6, 2010 was the 20th National Pharmacy Technician Day. The day was set aside in the early 1990's to recognize the many contributions of pharmacy technicians. The pharmacy technician industry has seen many changes in those two decades. There has been a movement toward more accountability and more rigorous standards. Rhode Island is a part of that movement, having passed legislature to require licensing of pharmacy technicians.
At the same time, Rhode Island has taken steps to help meet demand. In the 2000 – 2001 legislative period, the state made provisions for helping young people at vocational high schools get training in the pharmacy technology field.
The path to a rewarding career can begin early — or late. Many people are attracted to the field in part because it has a short training period. Those who have 12th grade math skills, basic proficiency in computers and composition, and enjoy interacting with customers may find an accelerated path to a rewarding career. A formal pharmacy technician training program prepares students for the national certification exams and the more competitive, higher paying jobs.
Pharmacy Technician Registration, Licensing and Certification in Rhode Island
Many nationwide companies use the terms Pharmacy Technician I and Pharmacy Technician II to denote the level of training required for particular positions. Rhode Island has separate registration for those with Pharmacy Technician I and Pharmacy Technician II status.
<!- mfunc feat_school ->
Featured Programs:
Sponsored School(s)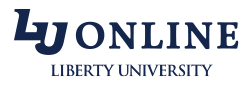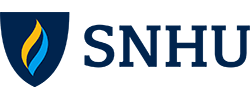 <!- /mfunc feat_school ->
In order to be registered as a Pharmacy Technician I, a person must be at least 18 years of age, of good character, and currently enrolled in a training program for pharmacy technicians. Pharmacy Technician II requirements are the same except that pharmacy technicians with this designation have already passed an approved educational program. Fortunately, Rhode Island has approved a variety. Options include the following: US Public Health Service or Armed Forces training, regionally accredited college or university programs, secondary programs accredited by the Rhode Island Board of Regents, or any program accredited by the American Society of Health-Systems Pharmacists. PTCB or ExCPT national board certification can substitute for the above formal schooling options.
There are some exceptions to the above requirements. High school students who are taking part in a career exploration program don't have to be licensed and are exempt from some other requirements. A Rhode Island pharmacy technician may also be licensed on the basis of registration or licensure in another state. Whichever route a person takes toward licensure they must reapply each year by June 30.
Board certified pharmacy technicians must do twenty units of continuing education each renewal period. It's important for any pharmacy technician to stay on top of current Rhode Island legislation. Rhode Island can be very innovative; in 2005, for instance, legislation was passed that allowed unused medications to be transferred from nursing homes to organizations that help the indigent.
Pharmacy Technician Salary and Job outlook in Rhode Island
Rhode Island pharmacy technicians make a solid income. The average salary was $30,120 in 2009. This was more than $2,000 above the national average, which was then listed as $27,560. While a Rhode Island technician can expect to make a little more than his or her counterparts in other states, she or he should realize that actual earnings depend on training and job setting. Across the nation, pharmacy technicians in hospitals and pharmaceutical companies make more than those employed at retail stores.
Especially dedicated and well qualified candidates will find opportunities for advancement within the field. Among these special opportunities are teaching positions. SBI Cranston, for instance, recently posted for an experienced certified pharmacy technician with at least an associates level education who could teach pharmacy technology to others.
A representative of Carrington College notes than an associates degree in pharmacy technology is a good option for those who may want to pursue a more advanced degree later, as credits can be applied toward a bachelor's program.
Get started toward a pharmacy technician career today by finding a school listed below.
Find a Pharmacy Technician Training Program