Pharmacy Technician Schools in Pennsylvania
The pharmacy technician community has been watching, for about a year, as a piece of Pennsylvania legislation has jumped through hurdles and worked its way slowly to becoming law. The bill, designed to set standards for the state's pharmacy technicians, was passed by the house on March 8, 2010 and referred on to Consumer Protection and Professional Licensure. Interestingly, the opposition's view was that business was already regulating the industry through diligence in hiring and training as well by encouraging national board certification.
As of November 2010, Pennsylvania's pharmacy technicians remain unregistered and unlicensed. It appears to be a matter of working out the details, and a matter of time. Prospective pharmacy technicians in Pennsylvania should expect that in the future, high standards will be demanded by the state as well as by individual employers. There is general agreement that pharmacy technicians must be prepared to meet standards far more rigorous than those that exist on the books. This can be an opportunity for well-educated and conscientious pharmacy technicians.
House Sponsor Deluca noted that it was estimated that 96% of Pennsylvania's prescriptions involved at least one pharmacy technician on the way to the patient who needed them. Pharmacy technicians work under the supervision of certified pharmacists to perform may tasks related to dispensing medicines. Typical pharmacy technician duties include packaging, dispensing, and labeling medications and pharmaceutical supplies as well as taking written prescriptions ad entering patient data.
Pharmacy Technician Certification and Training in PA
Pennsylvania actually boasts a number of accredited pharmacy technician schools, some of which cater to the needs of busy professionals. There are differences in overall program length and scheduling as well as internship opportunities. Pharmacy technician training programs may last anywhere from a few months to five semesters. Students may earn a certificate, diploma, or associates of science or specialized technology. One advantage to longer programs is that credit can later be transferred to more advanced degree programs.
<!- mfunc feat_school ->
Featured Programs:
Sponsored School(s)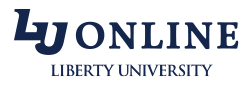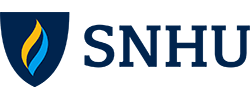 <!- /mfunc feat_school ->
Although pharmacy technician certification is not currently mandated, many employers do already require or at least encourage it. The website of the Pharmacy Technician Certification Board claimed 6,536 Pennsylvania technicians had current certification through PTCB. To obtain initial certification, a candidate must pass a 90 question multiple choice exam and submit to a background check. The fee for initial certification is $129. For recertification, the pharmacy technician must complete 20 units of continuing education every two years.
Pharmacy Technician Salary and Job outlook in Pennsylvania
Pennsylvania's pharmacy technicians can set themselves apart through certification and education. A representative of Great Lakes Institute of Technology in Erie recently expressed relief that the legislation was going through, noting that it was unreasonable to think that a few weeks of training was adequate for the profession
Pharmacy technicians earn good wages which can make education more affordable. The state average is $27,140 or $13.05 which is the near the national average. Lebanon's pharmacy technicians earn the highest wages in the state at $32,00 a year or $15.67 per hour. In the Philadelphia area, pharmacy technicians average $28,10 (or $13.76). Pittsburgh reports a mean salary of $26,170 (or $12.58) and Erie $27,050 (or $13.00). The Northeastern and West Central non-metropolitan areas report lower salaries of $22,800 and $23,930, respectively. Other non-metropolitan areas are on a par with smaller cities. Pharmacy technicians are often asked to work night or weekend hours, but are rewarded with benefits as well as hourly wages.
Job prospects should continue to be good. The millennium census reported that Pennsylvania was 2nd highest in the nation in percentage of seniors in the population. 15.6% of the state is 65 and older, and chances are that number will be increasing. Better medical care and an aging baby boomer population are fueling a rising need for pharmacy technicians around the nation.