Pharmacy Technician Schools in New Jersey
The term "pharmacy technician" is relatively recent to workers living in New Jersey. Those who have been in the industry a while remember a time when they were merely "support personnel". In 2002, though, the state held hearing to determine if the term pharmacy technician better described the role of those who assisted pharmacists with pharmaceutical tasks, as opposed to those whose roles consisted only of cashiering, clerking, or stocking shelves. The proposal ultimately did pass; other changes have taken place as well in how the state views the job.
Those who wear the designation pharmacy technician have more duties than in years past. One change is that pharmacy technicians are now allowed to manage the pharmacy for half an hour at a time while the pharmacist has an on-site lunch break — something pharmacists are probably quite grateful for. Many other duties remain the same: providing customer service, entering information in computer programs, and compounding medications.
Prospective pharmacy technicians should be aware that with increased responsibility, there has also been increased regulation of New Jersey's pharmacy technician industry.
Pharmacy Technician Registration and Certification in New Jersey
New Jersey's pharmacy technicians must be registered with the New Jersey Pharmacy Board, a sub-agency of the Department of Law and Public Safety. The state sets the following stipulations: Pharmacy technicians should be eighteen or more years of age and proficient in the English language. They must have a high school diploma and pass a background screening. An application is required that asks questions about such issues as drug and alcohol usage. A person may begin pharmacy tech duties before registration, but is deemed for legal purposes a pharmacy technician applicant.
<!- mfunc feat_school ->
Featured Programs:
Sponsored School(s)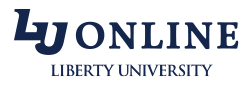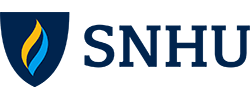 <!- /mfunc feat_school ->
The above are considered minimums for public safety. Beyond those state-set minimums, job requirements are at the discretion of the employer. Formal education is not required, nor is national certification. Pharmacy technician training and certification are, however, among the things a candidate can pursue to make herself/himself more competitive for jobs. Although certification through the Pharmacy Technician Certification Board is not required, the PTCB website does boast having certified 4,659 New Jersey pharmacy technicians. Many of the people vying for positions in the state are highly trained.
Pharmacy Technician Salary and Job outlook in New Jersey
The job outlook around the nation is favorable. The Employment Matrix predicted in 2008 that the field would see 31% growth over the coming decade. (Less skilled clerk and cashier positions meanwhile would see a 6% decline.)
Earning potential is good. The average salary for a pharmacy technician in New Jersey was $27,890 in 2007. This was slightly above the national mean of $27,560. Work setting, experience, and credentialing determine actual pay. Retail positions are the most abundant and average about $25,000 to $29,000 nationally.
The hospital field is more lucrative, averaging well over $30,000, but can be more difficult to break into. Many positions in health care positions do give preference to candidates with previous experience in a similar setting. There are exceptions, however. Perusing job ads can give a would-be technician a perspective on what qualities are sought after by New Jersey's most desirable employers. Capital Health in Trenton values different forms of experience, but does ask for computer and mathematical proficiency as well as pharmacy technician certification.
It can be good to watch job postings for entry-level hospital positions. A first hospital position can be a stepping stone to greater career choice; hospitals may authorize and even pay for specialty training and certification in areas like IV, and this in turn makes the person more marketable. Contra Costa Medical Center College reports that they only enroll pharmacy technicians for IV certification at the request of an employer. Different schools have different procedures, however.
Find a Pharmacy Technician Training Program