Pharmacy Technician Schools in New Hampshire
In New Hampshire, pharmacy technicians can have a wide range of duties, depending on job setting and the actual needs of the pharmacist in charge. New Hampshire law places only a few limitations on the duties of pharmacy technicians. They can't accept original prescriptions or refills by phone. They also don't evaluate patient records, counsel patients, or engage in activities that are considered to require professional judgment. They can, however, under the supervision of a licensed pharmacist, carry out many of the day to day operations of the pharmacy.
Job duties may include compounding or reconstituting medications, accepting written refill requests, counting out tablets, and packaging and labeling medication bottles. Pharmacy technicians often manage unit dose drug dispensing machines and other modern pharmaceutical technology. Since pharmacy technicians don't have the level of training that pharmacists do, all medicines and medical supplies must be checked by a licensed pharmacist.
In many settings, though, pharmacy technicians have more interaction with customers than pharmacists do. Often it's the pharmacy technician's friendly face that patients first encounter at the pharmacy window. The foundations for job success, then, include customer service skills and moderate stress tolerance. Also crucial is a strong foundation in the basics: high school or college level math, computer proficiency, and oral and written communication skills.
Pharmacy Technician Registration and Certification in New Hampshire
New Hampshire pharmacy technicians are registered by the New Hampshire Board of Pharmacy, located in Concord. Requirements for pharmacy technician certification are as follows: Pharmacy technicians must be at least 18 and have completed a high school degree or GED unless they are currently working toward a diploma. They must also have a background free of drug-related felony and display good moral character (as evidenced by responses to questions on the application).
<!- mfunc feat_school ->
Featured Programs:
Sponsored School(s)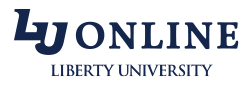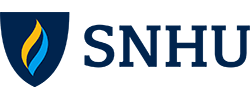 <!- /mfunc feat_school ->
Other requirements are set by the individual employer. There are certain trends, however. Pharmacy technicians working in hospital settings often need more specialized training, and hiring standards reflect this. Job postings frequently note that applicants must be CPhTs; that title denotes national board certification. Pharmacy Technician II is another term sometimes used to refer to higher levels of training. New Hampshire did have 789 technicians certified by the Pharmacy Technician Certification Board as of late June, 2009. This status requires a passing score on a multiple choice test. Although not required, pharmacy technician training programs, either online or in the classroom, often prove helpful for passing board exams through PTCB or ICPT. Another benefit of completing a training program would be that it is viewed as an asset by employers who are looking to hire someone that can hit the ground running and not have to spend the time or money on training a new hire in the basics of being a pharmacy technician.
Pharmacy Technician Salary and Job outlook in New Hampshire
In 2007, the average annual salary for a pharmacy technician was $26,530, which was just below the national average. A prospective New Hampshire pharmacy technician should be aware that work setting, more so than geography, will determine his or her salary. Approximately 75% of pharmacy technicians across the nations work in retail settings; another 16% work in hospitals. Average salaries in retail range from $25,660 in department stores to $35,470 at specialty hospitals. Health and personal care stores have a salary that is near the industry average ($27,590) while general hospitals offer substantially more ($32,710). Fortunately, there are opportunities to break into the hospital pharmacy technology field in New Hampshire.
Some employers give detailed information about expected competencies. Lebanon's Alice Peck Day Memorial Hospital, for example, asks for, in addition to pharmacy technician certification, clerical and computing skills, basic math proficiency, attention to detail, and ability to do heavy lifting.
There are also some federal government positions open to New Hampshire's finest and most experienced CPhTs. Nationwide, the federal government is considered the most lucrative employer. The Army Medicine Civilian Corps was among the employers recently advertising for pharmacy technicians in New Hampshire.
Specialty certifications offer one more advancement opportunity for New Hampshire's technicians.
Find a Pharmacy Technician Training Program