Pharmacy Technician Schools in Nevada
Pharmacy technology is a growing field. Demand for qualified workers has been on the rise for years, and the trend is expected to continue in the years to 2018. Meanwhile, demands for quality control and training are also increasing.
In Nevada, pharmacy technicians are trained professionals. They share many duties in common with techs in other parts of the nation: Technicians may, for example, distribute routine medications from one ward to another in hospital settings or transfer prescriptions from one pharmacy branch to another via computer systems. They may also manage inventories, fill and label pill bottles, and provide customer service. In addition to these standard duties, Nevada's pharmacy are allowed to sign initial quality control papers, though pharmacists are required to do an initial check and initial as well.
There are a few legal restrictions on the duties of pharmacy technicians. They may not engage in work activities deemed to require professional judgment — for example, counseling patient about side effects. There are also certain restrictions/ checks on dispensing medications and filling chart orders at care facilities. Pharmacy technicians may not take prescriptions orders by phone because there is a greater chance of error. Many of the standard operations of a pharmacy, though, are performed by technicians working under the supervision of licensed pharmacists. And technician are often the people behind the counter offering friendly service.
Pharmacy Technician Certificate of Registration and Certification
Nevada has taken steps to ensure that pharmacy technicians are qualified and trained. Technicians must be at least 18 years old and have a background free of drug abuse. Beyond this, there are multiple paths to registration.
<!- mfunc feat_school ->
Featured Programs:
Sponsored School(s)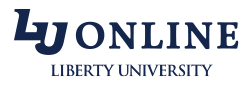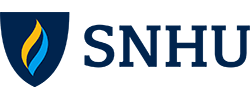 <!- /mfunc feat_school ->
Some of the options involve formal education or training: A person may be licensed on the basis of a training program at a postsecondary institution or through the Armed Forces. With the exception of the Armed Forces, training programs must meet the following guidelines: They should be accredited by the American Society of Health System Pharmacists (or approved by the Board under earlier standards). In addition to providing quality education, the school must perform drug testing and make program completion contingent on being drug-free. If a person is fortunate enough to be hired without completing training, she may register first as a pharmaceutical technician in training.
Nevada's may also be certified based on fulfilling equivalent training requirements in another state or on extensive employment history as a pharmacist technician in another state. Nevada even accepts those who have done training in another nation — provided the school they attended was accredited by the American Society of Health System Pharmacists.
The pharmacy profession is ever evolving, and so pharmacy technicians must have ongoing training. 12 hours of in-service is required every other year. Certified technicians have a slightly higher requirement — 20 units biannually to renew their national credentialing. Fortunately, there are many options, from in-service to university courses in the life sciences.
Pharmacy Technician Salary and Job outlook in Nevada
Nevada's pharmaceutical technicians should be prepared to work evening and weekend rotations, but ultimately the pay can be quite good. According to figures released by the BLS in 2009, Nevada pharmacy technicians rank fifth in the nation in income. Mean wages for the state are listed as $33,960 per year or $16.33 hourly.
There is a good deal of variance in actual income. One of the big determiners is work setting. Retail positions are the most plentiful — accounting for approximately 75% of all positions nationwide — but they do pay slightly below the industry average. The next biggest employers are hospitals and medical centers, which are more lucrative, often paying $5,000 to $10,000 more per year than stores. Some of the best paying positions are with the national government.
Additional certifications can be valuable for people wanting to move up in the ranks. Some, but not all programs, need an employer's request in order to enroll pharmacy technicians for specialized training. A representative of the National Pharmacy Technician Association reports that some of their students pursue advanced certifications to make themselves more appealing to prospective employers.
Find Accredited Online Pharmacy Technician Training Programs
Find a Pharmacy Technician Training Program