Pharmacy Technician Schools in Montana
Montana is part of a growing movement to recognize pharmacy technology as a skilled profession and to set standards high. Montana has rigorous standards for maintaining the quality of pharmacy operations. The path to licensure requires, at minimum, national pharmacy technician certification, on the job training, and submission of three references. Candidates may also pursue various programs of formal education to help them gain skills and advance in the field.
Montana Pharmacy Technician Education Resources
Montana's pharmacy technicians work in accordance with utilization plans which are submitted by the pharmacist and approved by the board. Duties vary by work setting and may include typing medication labels, packaging products, taking refill orders, and maintaining patient records. Montana's pharmacy technicians may work under pharmacist supervision in a 3:1 ratio, provided their utilization plan allows this.
Montana recognizes the high competency level of its pharmacy technicians by allowing them to manage pharmacy operations for up to half an hour in the absence of a pharmacist. (During those thirty minutes, certain pharmacy tasks are suspended.) Montana also has a 'technician check technician' program which allows experienced pharmacy technicians to take on limited supervisory tasks within a hospital pharmacy setting.
Pharmacy Technician Certification and Regulation in Montana
Montana's pharmacy technicians are required to be eighteen and have completed high school or obtained a GED. In addition, pharmacy technicians must take a national certifying exam to demonstrate competency. Prospective pharmacy technicians may elect to take either the ExCPt or the PTCB exam. Both exams consist of multiple choice questions on such issues as pharmacy operation, legalities and ethical concerns, and drug knowledge. Many prospective pharmacy technicians take pharmacy technician training certificate programs as a way to prepare for the national certification exams. Online training programs are beneficial in that they afford the student an option to continue in their current job while pursuing their education.
<!- mfunc feat_school ->
Featured Programs:
Sponsored School(s)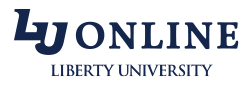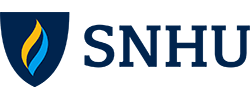 <!- /mfunc feat_school ->
In order to maintain certification — and state licensure — pharmacy technicians must also complete twenty units of continuing education every two years. Within the CE requirement, there is a requirement for training in pharmacy law. Outside of that stipulation, there is a lot of freedom to pursue pharmacy-related or science-related interests. Options exist both online and in traditional academic settings. In-service may account for ten hours.
Montana also mandates that prospective technicians complete an approved pharmacy technician training program. The pharmacist in charge is responsible for administering and evaluating training. There are a couple of options. Pharmacies may submit their own training to the state board for approval or may incorporate a more formal academic program into training.
Pharmacy technicians may work in a pharmacy for up to eighteen months while they fulfill certification and training requirements — and in special circumstances may file for re-issue of training permit. Until all requirements are met, a worker's designation is pharmacy technician in training.
Pharmacy Tech Salary and Job Outlook in Montana
Across the nation, pharmacy technology is a rapidly growing field.
Nationwide, the average salary was reported as $28,070 in 2009. A skilled pharmacy technician in Montana can expect to earn a rate that is at, or just above, the national average. In 2007, the average salary in Montana was $28,290, slightly above the national average, which was then $27,560. Salaries vary by work setting. Hospitals, insurance companies and pharmaceutical companies pay more than stores or long term care facilities.
There are solid opportunities in Montana for qualified candidates. These include hospital as well as retail positions. Some employers have an extensive set of competencies they are looking for, for example, knowledge of pharmacy law, IV admixtures and common drug therapies, but do not specify minimum experience. Externships are often included in formal education and can be helpful for making contacts within the field. The University of Montana-Missoula, for example, boasts five training sites within hospital settings. Prospective technicians should be aware that employers across the nation ask candidates open-ended questions about how they would handle different situations and the questions may be in writing.