Pharmacy Technician Schools in Mississippi
Health care industries are expected to create many new jobs during the coming years. As the nation's population ages, and as physicians become better at managing long term conditions, there is an increasing need for pharmacy professionals. This includes pharmacy technicians as well as pharmacists. Pharmacy technician is a career rising in popularity, expected to employ thousands of new workers nationally in the years between now and 2018.
How does a student know if the pharmacy technician field is right for them? The ideal pharmacy technician is conscientious, dependable, and interacts equally comfortably with both people and technology. The duties of a pharmacy technician are variable, depending on job setting and the requirements of the pharmacist-in-charge. Pharmacy technicians who work in retail often spend most of their time in customer service, but may also mix, package, and restock medications and sterile supplies. Strong math skills are considered a must, as is good communication ability.
In Mississippi, people may become pharmacy technicians through a variety of channels, which can include on the job training and/or formal pharmacy technician education.
Pharmacy Technician Registration and Certification in Mississippi
In Mississippi, pharmacy technicians are required to register with the Mississippi Board of Pharmacy. Rules for registration are simple. A pharmacy technician must have good moral character and must submit an initial application form and a renewal each year. Further standards are set by employers. National certification is not mandatory, but some employers favor it. The Pharmacy Technician Certification Board reports lists 1,564 PTCB-certified pharmacy technicians in Mississippi.
<!- mfunc feat_school ->
Featured Programs:
Sponsored School(s)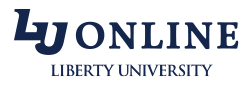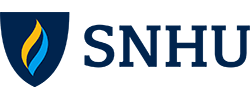 <!- /mfunc feat_school ->
Formal education is also voluntary, but some students pursue it to gain job skills, prepare for certifying exams, and complete internships that can lead to jobs down the road. In order to ensure success, some schools set entrance standards high. Students may be asked to supply ACT scores and/ or TABE scores in addition to references. Before interning, they may be asked to have some medical tests, to make sure they don't have TB or other serious illness.
Pharmacy Technician Salary and Job Outlook in Mississippi
Pharmacy technicians are in demand across the country. The Labor Matrix in 2008 projected that the field would grow more at a rate much above the national average during the coming decade. Nationwide there are fewer jobs in hospital settings than in retail, but those in hospitals pay better. In some areas of the country it is more difficult to break into the medical field than in others. A scan of job postings (November 2010) reveals various Mississippi hospitals willing to consider applicants who do not have previous experience in a similar setting. Employers ask for a range of personal qualities and professional experiences.
Regency Hospital, a long term care clinic, asks for six months experience as a pharmacy technician and emphasizes the importance of computer skills (Outlook, Excel, and Word) as well as personal qualities like stress management. Nationwide, care facilities are not as lucrative as general and specialty hospitals but they can be a breakthrough for those seeking to move up through the ranks. There can be skills gained that will be applicable to other medical settings.
Externships — short internships in the field — can be helpful for making connections and finding jobs. Jones County Junior College has shared some insights into the process. The college reports a number of hospital training sites as well as community pharmacies. Each student does three rotations. The first two are in each of the two major categories; the third is at the discretion of the individual student. A representative reports that many students are hired by institutions where they extern. Find additional schools offering online and campus based training options with externships listed below.
There are opportunities to be had for the right candidates.