Pharmacy Technician Schools in Minnesota
Minnesota's pharmacy technicians perform a surprising range of duties, which can include inputting patient data into computer systems, reconstituting antibiotics, delivering prescriptions, and ordering, receiving, and unpacking medications. Duties of a pharmacy tech are, in short, those duties that do not require professional judgment and are not specifically delineated to pharmacists.
In order to excel in the field, technicians need a number of skills, including proficiency in math, data entry, and written and spoken English. The right personality is also an asset. Many jobs involve customer service, so a technician should genuinely enjoy interacting with people. A surprising range of life skills may be valued by potential employees. Some favor people who have customer service experience at call centers. Some tasks are repetitive, and so it helps to be the kind of person who takes pride in mastery of routine tasks.
For the right candidate, pharmacy technology can be a quick ticket to a satisfying career. Minnesota allows technicians as young as 16. Education, though, is a part of what sets a candidate above the crowd. Minnesota has a number of pharmacy technician training programs housed at universities and community colleges. There are also distance learning opportunities for people who are busy with careers and/or parenting.
Pharmacy Technician Registration and Certification in Minnesota
Pharmacy technicians are required to register with the Minnesota Board of Pharmacy. They must also renew each year by December 31. The renewal process is part of how Minnesota insures competent and responsible practitioners. The state denies renewal on the basis of violation of drug laws, for instance.
<!- mfunc feat_school ->
Featured Programs:
Sponsored School(s)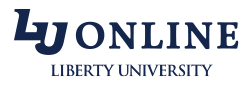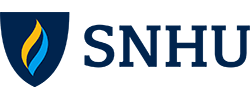 <!- /mfunc feat_school ->
National pharmacy technician certification is not mandated, but is valued by the board. Minnesota has a two to one technician to pharmacist ratio that becomes three to one if even one of the three is nationally certified. (Some activities, notably, are considered to need less supervision, and the ratio becomes less if one is compounding or prepackaging medications, for instance.)
Some employers also favor certification through a national board, either ICTP or PTCB. Even at a retail establishment like Walgreen's, pharmacy technician certification can be an asset. It depends, of course, on the individual establishment; some promote from within, while others give favor to outsiders with credentials. There are a lot of pharmacy technicians in Minnesota who do have certification through the Pharmacy Technician Training Board — 4,526 according to the PTCB website. Take a pharmacy technician training course to prepare for the certification exam. The online program through Assumption College takes only ten weeks to complete.
Pharmacy Technician Salary and Job outlook in Minnesota
Pharmacy technicians in Minnesota make a solid income. In 2007, the average salary for the state was $29,360 — more than $1,000 above the national average, which was then listed at $27,560. Actual income depends on many factors. The largest employment sector is retail, accounting for 75% of jobs nationwide. These position pay slightly below the average rate, but again it varies. Grocery stores may pay at a rate nearer the industry average, due in part to union influence. Positions with hospitals, insurance companies, and pharmaceutical companies pay substantially more. Insurance carriers, for instance, paid an average salary of $37,610 in 2009, while general hospitals had an average salary of $32,710.
Some people choose formal education to increase their employment options. It is a good idea to ask prospective colleges about such programs as internship and job placement. National American University in Bloomington, for instance, boasts a number of hospital partner site as well as some in less common areas like nuclear pharmacy. Many supervisors like to hire people they have worked with, but of course it ultimately comes down to what positions they have open at the time. Some who find they really want to break into hospital jobs down the road do a bit of volunteering. Others select a college program based in part on externship opportunities.
Take the first step and find a pharmacy technician training program that will help you prepare for the national certification exams as well as the more competitive and higher paying pharmacy technician jobs in Minnesota.