Pharmacy Technician Schools in Michigan
Pharmacy technician is a hot career in cool Michigan. The state needs pharmacy technicians who have the right mix of people skills and technical competencies — and it all begins with a solid foundation in the basic skills.
Strong academic skills are the foundation for a job as a pharmacy technician. Algebra is often considered a prerequisite for job training. In fact, the Michigan Department of Education has produced a career poster to hang in secondary classrooms titled "Why Do I Need This Math Class?" The poster highlights various jobs that depend on strong math skills: among them, pharmacy technician. On-the-job math consists of far more than counting out pills to place in bottles. Pharmacy technicians routinely compound and reconstitute medications and may also maintain patient records.
Other foundation skills include keyboarding ability (30 words per minute) and communication skills, both written and spoken. Personal attributes, including precision and attention to detail, are also important. There is also a body of knowledge unique to the field, including pharmacy laws and procedures, pharmaceutical calculations, and software programs used in the dispensing process.
In Michigan, one can train for a career as a pharmacy technician through either formal education or on the job training. Pharmacy technician training is offered in live/campus, online, or hybrid formats. Find pharmacy technician training programs below.
<!- mfunc feat_school ->
Featured Programs:
Sponsored School(s)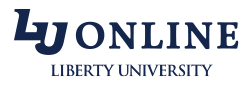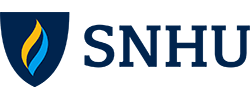 <!- /mfunc feat_school ->
Certification and Regulation of Pharmacy Technicians in Michigan
The state of Michigan does not regulate the practice of pharmacy technicians. In other words, it does not require that pharmacy technicians be registered or certified. It is up to individual employees to determine what they require from an applicant. One thing the state has done, however, is take steps to increase opportunities for pharmacy technician training — extending them to candidates who may have disabilities and need assistance or accommodations with training. The Michigan Career and Technical Institute helps workers with disabilities gain career skills. Qualified students may spend up to three semesters preparing for a career as a pharmacy aide or pharmacy technician.
Although pharmacy technician certification is not mandatory, it can still have employment advantages. The website of the Pharmacy Technician Certification Board lists 7,072 PTCB-certified CPhTs — that's a substantial part of the workforce. Initial certification consists of a multiple choice exam. Twenty units of continuing education are required every two years, but, outside of a requirement to take one class in pharmacy law, there are many options, from in-service training to college-level science courses. Completing a pharmacy technician certificate program is recommended by many agencies and employers to prepare for the certification exams.
Pharmacy Technician Salary and Job Outlook in Michigan
If you have the right skills and the right attitude, the state will be very glad to have you join the workforce. Michigan is one of many states facing a shortage of qualified health workers. "The Health Care Workforce Development" report, released in October of 2004, projected that the number of licensed Michigan pharmacy technicians would fall short of demand by a startling 5,000 by 2015. Schools are rising to meet the demand, but the number of positions should continue to rise.
What does a pharmacy technician earn? The BLS reports that the average pharmacy technician salary in Michigan is between $10.95 and $15.88, though 25% earn more and 25% earn less. That's quite a range — actual salary depends on factors like work setting and experience level. The easiest entry level positions to obtain are in the retail industry. Hospitals pay more but require more specialized training. Job seekers will sometimes see the designations "Pharmacy Tech I" and "Pharmacy Tech II to distinguish the training level required.
Externships can be a way of gaining skills and moving up in the field. Washtenaw Community College, for example, cites a number of hospitals among its practicum sites. These include St Joseph Mercy Hospital, Oakwood Hospital Annapolis Center, and the Veterans Administration Medical Center. Others schools offer opportunities in other unique settings.