Pharmacy Technician Schools in Massachusetts
Pharmacy technician is a rapidly growing profession. Massachusetts pharmacy technicians have a wide range of duties, which include accepting prescription authorizations, mixing (reconstituting and compounding) medications, and entering data into computer systems. They enjoy is a slightly wider range of duties, in fact, than what some other states allow. It's no surprise then that Massachusetts sets standards high for education and licensing.
In Massachusetts, pharmacy technician training begins with a solid educational foundation which usually includes a high school diploma or GED. There are, however, some exceptions to this rule. Students as young as 16 — junior and seniors in high school — can be pharmacy technician trainees provided that they meet certain educational requirements. For young and old alike, becoming a pharmacy technician can signal a quick transition into the work force.
Pharmacy Technician Regulation and Certification in Massachusetts
Massachusetts' pharmacy technician industry is regulated by the Department of Health and Human Services Massachusetts has been registering pharmacy technicians since 2002. At that time, the state also began requiring a competency assessment exam. Prospective pharmacy technicians in Massachusetts now have a choice of two national certifying exams: the ExCPT or the PTCB. The passing score on either is 75%.
Training is mandated, but can be completed after employment commences — provided one finds an employer willing to do the training. There are two options. Candidates can either complete a board-approved program or work for 500 hours as a trainee. The Board states, in its section of frequently asked questions, that it is highly recommended that applicants do complete a Board-approved training program. A number of Massachusetts' employers are listed as board-approved trainers and some schools offering pharmacy technician training in Massachusetts can be found below.
<!- mfunc feat_school ->
Featured Programs:
Sponsored School(s)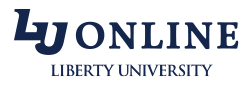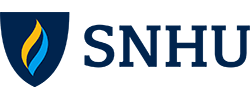 <!- /mfunc feat_school ->
Some duties, for instance, requesting refill authorizations and assisting in the transporting and handling of certain controlled substances, may be performed by pharmacy technicians, but not by technician trainees. This is an additional reason why some companies prefer applicants who have already completed training.
Pharmacy Technician Salary and Job outlook in Massachusetts
In Massachusetts, the health care industry has the largest hiring base and the highest projected growth rate of any industry. Yet the state is concerned about the number of vacancies and how difficult it can be to fill them — so concerned, in fact, that the government has begun an extensive grant-based study extensive study of health based hiring trends. In the health care industry as a whole, there are only 29 unemployment claims per 100 vacancies — as compared to over 1,000 in farming, forestry, and fishing industries!
The state releases a quarterly report to help stay on top of trends. The pharmacy technician field is not as highly sought after as some fields that require extensive training, for instance RNs. Still, many choose the profession because of the relatively short training period. There are good positions to be had. The Hebrew Rehabilitation Center and Children's Hospital Boston, for instance, are among the institutions that have recently posted jobs for pharmacy technicians. The field can also be a stepping stone to others. A representative of Carrington notes that for those considering higher degrees, an associates can be a good starting point.
What do pharmacy technicians earn in Massachusetts? Franklin-Hampshire has released detailed employment and salary information for pharmacy technicians. In 2009, the total employment was 390. Mean income was $26,854 annually or $12.91 per year. This is slightly below the national average, listed as $28,070, or $13.79 per hour, in 2009.
One trend that is clear: Credentialing can significantly increase earning potential. Pharmacy aides do not have credentials and have very limited duties; they do not assist pharmacists. In the Franklin Hampshire region, pharmacy aides earn only a little over $9 an hour. Pharmacy technicians earn several dollars more per hour.
Take that first step toward a new career as a pharmacy technician and find a training program today.