Pharmacy Technician Schools in Maryland
Pharmacy technology can be a good field for tech-savvy Maryland residents who want to make a quick school to work transition. Students can begin pharmacy technician training as young as 16 ½ , though full licensure will take a little longer to achieve. For those who are at least 17, have attained or are working toward a high school education, and can pass a criminal background check, an exciting new career may be but a short training period away.
How can a person know if becoming a pharmacy technician is the right career field? Pharmacy technicians perform various calculations and measurements as a part of their routine job duties, so strong math skills are a must. Some employers even give a calculations test as part of the hiring process. People skills are also an asset as a majority of jobs nationwide are in retail and require good customer service ability.
Certain pharmacy-related activities are prohibited by law in Maryland — for instance, administering flu vaccines. Maryland technicians, like those in other states, are also forbidden from counseling patients or making decisions which require professional discretion. However, they can perform a surprisingly wide range of duties under the supervision of a licensed pharmacist. There are a number of pharmacy technician training programs, moreover, that can help a person break into the field.
Pharmacy Technician Certification and Registration in Maryland
Maryland's pharmacy technician industry is regulated by the Maryland Board of Pharmacy, located in Baltimore. Those who are licensed by the state are known as registered pharmacy technicians. There are two different paths to licensure. One involves certification through a board-recognized certifying agency. There are two such agencies: the PTCB and the ICPT. There can be advantages to pharmacy technician certification as it is an approved route to licensure in many states. Maryland's continuing education requirement is notably very similar to those of the national certifying agencies. Both the PTCB and the ICPT require twenty units during each renewal period; Maryland meanwhile require ten for the first renewal and twenty thereafter. Some workers will find pharmacy technician certification the easiest route to licensure. It is possible to study at home; there are also many classes available that count exam preparation among their goals. Explore the pharmacy technician certificate programs listed below.
<!- mfunc feat_school ->
Featured Programs:
Sponsored School(s)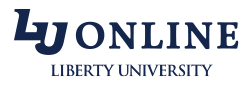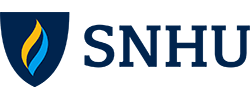 <!- /mfunc feat_school ->
The other route to licensure is to meet Maryland-specific training requirements. Candidate must be at least seventeen and must complete a training program that includes160 hours of work. People can begin working before requirements are complete, but are classified as pharmacy technician trainees during the interim. It is possible, of course, to combine training with preparation for certifying exams.
Maryland technicians may also be registered on the basis of registration in another state that includes similar requirements. Whichever route they choose, applicants must pass a background check and fulfill continuing education requirements.
Salaries and Job Outlook for Pharmacy Technicians in Maryland
In Maryland, the average pharmacy technician salary was $28,790 in 2007 — slightly higher than the national average which was then listed as $27,560. Actual income depends on a number of factors, notably job setting. Nationwide, retail jobs average between $25,660 (in department stores) and $28,610 (in grocery stores). General hospitals weigh in at around $32,710. Other settings, like insurance companies and governmental branches, often pay better but have fewer openings.
Externships can help a person make connections as well as gain work skills. A prospective student may want to ask what type of institutions their school partners with. There is considerable variability in type of facility as well as in other factors, like course scheduling and number of rotations. Anne Arundel Community College, for instance, boasts an equal number of community and hospital training sites. There are also opportunities in some geographic areas to work in other settings, like home health care. Take the first step in this exciting field and find a pharmacy technician training program below.